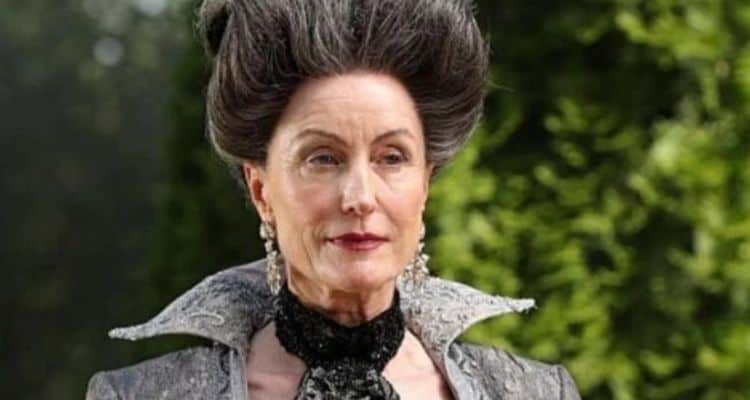 Most people who have seen Lisa Banes' work would agree that she doesn't get nearly as much credit as she deserves. Throughout her acting career, she has appeared in a wide variety of movies and shows, and no matter what kind of character she's tasked with playing she always rises to the occasion. Recently, however, those who love Lisa and her work have been worried sick about the actress' future. On June 4, 2021, Lisa was hit by a scooter as she crossed a street in New York City. The injury left her with severe head trauma and in critical condition. While it's still unclear if she's going to recover from her injuries, there are countless people who are hoping for the best. Continue reading to learn 10 things you didn't know about Lisa Banes.
1. She Is An Ohio Native
Ohio may not be a place that comes to mind when people think of the entertainment industry, but it's been the birthplace to many stars and Lisa Banes is one of them. She was born and raised in a suburb of Cleveland called Chagrin Falls. She currently lives in the Los Angeles area.
2. She Is Not Into Social Media
Social media has officially become the first place that many people go when they want to learn more about their favorite celebrities. Sadly for Lisa Banes' fans, they won't be able to find much. She doesn't have verified accounts on any social media platforms and it doesn't look like she ever has.
3. She Has Nearly 90 Acting Credits
Lisa Banes has worked incredibly hard over the last five decades, and she's managed to accomplish a lot during that time. Since making her on-screen debut, Lisa has built a resume that now includes 85 on-screen credits. Along the way, she has been in several popular movies and TV shows and she's gotten to work with some of the most famous actors in the world.
4. She Studied At Julliard
There's no denying the fact that Lisa is a naturally talented actress, but talent isn't the only thing that's helped her get where she is today. She studied acting at the world-famous Juilliard School. She was actually on her way to visit the school when she was struck by the scooter.
5. She Is Married
Throughout her career, Lisa has been pretty quiet about her personal life. One thing we do know, though, is that she is happily married to a woman named Kathryn Kranhold. There isn't much information about Kathryn online, but she doesn't appear to be connected to the entertainment industry. As far as we can tell, Lisa does not have any children.
6. She Has Been On Broadway
Movie and TV roles are what have made Kathryn well-known to the mainstream, but she has also found a great deal of success in the theater world. She made her Broadway debut in the 1988 production of Rumors. She has been in several Broadway productions since.
7. She Has Been In A Video Game
Chances are that Lisa probably isn't much of a gamer, however, she has loaned her talents to the video game industry. In 2013, she was the voice of Lady Hera Visari in the video game Killzone: Shadow Fall. To date, this appears to be the only voice role she's ever done.
8. She Fell In Love With Gone Girl When She Read The Script
During an interview with the Los Angeles Times, Lisa revealed that she fell in love with Marybeth Elliott the moment she read the script for Gone Girl. She felt the role was perfect for her and she was willing to give it her all to get the part. Those who have seen the film would agree that Lisa was the perfect person for the job.
9. She Doesn't Do Many Interviews
Doing countless interviews is typically part of being a professional actor. Surprisingly, though, Lisa has managed to get by without doing too many. This likely has to do with the fact that she enjoys her privacy. When she does do interviews, however, she is always upbeat and pleasant. And as always, she's a natural in front of the camera.
10. She Formed Close Bonds With Her Gone Girl Cast Mates
Shooting a film typically requires people to spend countless hours together for months on end. For that reason, it's always nice when cast members can form solid friendships. While working on Gone Girl, Lisa told the Los Angeles Times that the cast really got close. The relationships they made helped make the experience a very memorable and positive one.