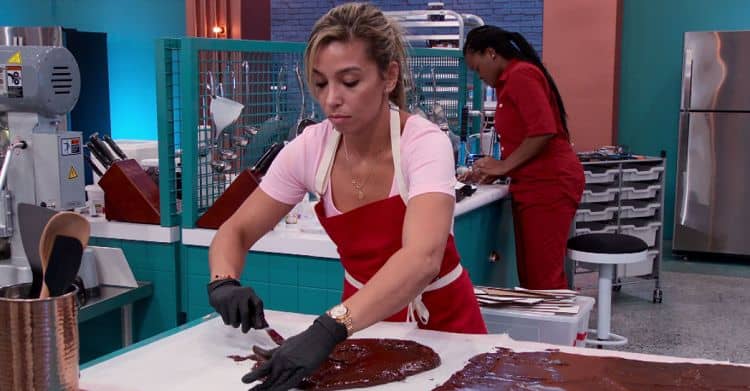 Vanessa Barcelo is a woman who has done many things in her life. Unfortunately, it is the one time she was arrested that stands out most to her fans. She's working hard to make sure that her name is not constantly associated with her arrest and that her fans remember that she's a person who makes mistakes and also does good in the world. She's working hard with her new baking show to regain her popularity and her good reputation. The actress, baker, and business owner has appeared in shows like "CSI: Miami," and she's working hard to make sure people forget her arrest – especially since the charges against her were dropped.
1. She Was a Beauty Queen
There was a point in her younger life when she was a beauty queen (not that she's old by any means). She was crowned Miss Miami Lakes, and she went on to compete in the 2017 Miss Florida USA pageant. She did not win, but she did her best and the experience was a delightful one.
2. She Attacked a Man
When she was arrested in late 2016, she was allegedly intoxicated and hosting a party in her own home. The party was a business party for her new cake business. She asked a man who she knows to leave home. Witnesses said that he was doing what she asked, but that Barcelo and another man pushed him repeatedly down the stairs. She was then said to attack him outside her home with an aluminum bat.
3. She Has a Famous Sister
Insta-famous, we mean. Her sister's name is Jessica Barcelo, and she is a fashion blogger with almost 10k followers. That might not seem like much, but it is a huge deal in the Instagram world of influencer marketing. Her sister works hard and has a great feed, and she's clearly good at what she does. Her sister lives with osteogenesis imperfecta, which is commonly called brittle bone disease, and her entire fashion platform is style in a wheelchair. It's amazing.
4. She Is Close to Her Family
She is a woman who is very close to her family. She and her sister and their parents travel together often, they hang out together when they can, and she makes sure the world knows that they are close. They are a beautiful family, too.
5. She Was Standing Up for Her Cousin
When the details of her assault case came to light, Barcelo opened up about how what happened in her home that night was for her cousin's protection. Her cousin passed out on the floor, and a man woke her up and tried to take her to the bathroom. Barcelo said she told the party guest that she would take care of her own cousin and that his help was not necessary, but he proceeded to take her female cousin to the bathroom and remove her shirt. She admits to grabbing a bat and yelling at him to leave the house, but that she also never swung the bat – even though the other attacker did. She also admits she should have simply called the police from the start.
6. Charges Were Dropped
It took seven months for her case to go before a judge, but all charges against the former beauty queen were dropped. The judge in her case ruled in favor of Barcelo. She ultimately decided not to file a civil suit because she just wants to work on her reputation and put the past in the past. She said she was scared and should have handled things differently.
7. She's on Netflix
As of fall 2021, the professional baker is a contestant on a new Netflix baking show. It's called "Baking Impossible," and fans are already in love. The show pairs engineers with pro bakers to create one-of-a-kind art. It's talent, to say the least.
8. She Owns a Cake Company
Barcelo owns "One Love Cakes," and she is a huge hit in South Florida. Her business' Instagram page has more than 18k followers, and her work is beautiful. She showcases photos of her amazing cakes and the world she does for her clients, and her work is incredible.
9. She's Private
Vanessa Barcelo is a woman who tries not to share too much with the world. She focuses on her business, on her future, and on her family. She's not interested in sharing her personal life with anyone when it's not necessary. She suffered bad press at one time, and she is just staying in her lane these days.
10. She's Rebuilding
For nearly seven months, she was unable to speak her own truth after her arrest. She was not permitted to discuss the details of her assault case, and the world had their ideas, opinions, and their own speculation about what happened. She is happy she was able to speak her truth, and she's focused on rebuilding the good in her life.