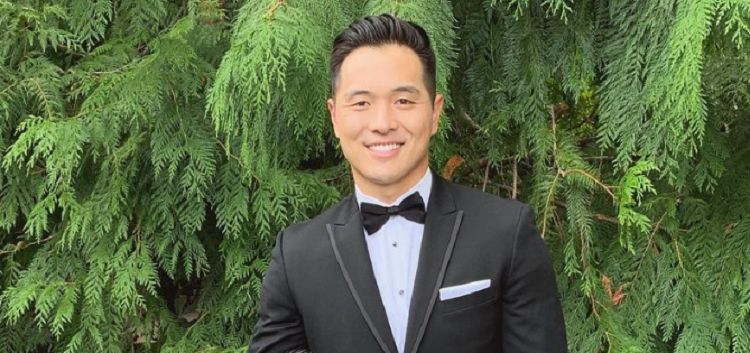 Ethan Kang is willing to embark on his journey for love with millions of people watching. As a contestant on season 19 of The Bachelorette, Ethan is one of 32 men who are interested in finding love with either Rachel Recchia or Gabby Windey. Although the competition may be fierce and the odds aren't the highest from a statistical standpoint, Ethan is still ready and willing to put his heart on the line for a shot at real love. We'll all have to tune in with the season premieres on July 11 to follow along on Ethan's journey, but with everything he has going for himself, he should have no trouble getting attention from the ladies. Keep reading to learn 10 things you didn't know about Ethan Kang.
1. He's Originally From Colorado
Ethan was born and raised in Greenwood Village, Colorado. Unfortunately, we weren't able to track down any specific details about his upbringing. What we do know, though, is that he currently lives in New York City and while he loves all of the excitement the area has to offer, he's ready to have someone to enjoy it with.
2. He Loves to Travel
Traveling is one of those things that lots of people with they could do more of. Ethan has been fortunate to lead a life that has allowed him to do a good amount of traveling over the years. In addition to visiting places across the United States, he has also been to other countries such as Mexico, Switzerland, and Korea.
3. Family is Important to Him
Although Ethan was born and raised in the United States, his family is originally from Korea and he is very proud of his roots. He has close relationships with his loved ones and he cherishes all of the time they get to spend together. He is especially proud of his role as an uncle.
4. He's a Hopeless Romantic
On every season of The Bachelorette, there are always some contestants who appear to be doing the show for their own personal gain, not to find love. That doesn't seem to be the case with Ethan, though. He is serious about finding the love of his life. According to his official bio for the show, "Ethan is a hopeless romantic who isn't afraid to wear his heart on his sleeve."
5. He's a Football Fan
We weren't able to find any information on whether Ethan has ever played any sports, but we do know that he likes to watch them. He especially enjoys football and he has always been a fan of the Denver Broncos. An old Instagram post revealed that was a big Peyton Manning fan.
6. He Works for Amazon
On the work front, things have gone very well for Ethan. Not only does he have a great job now, but he also has a bright future ahead of him. According to Ethan's LinkedIn profile, he is currently an account executive for Amazon. He has also been an account executive for Yelp.
7. He Studied Business
Ethan attended the University of Colorado Boulder where he earned a bachelor's degree in business administration. While in school, he also spent some time studying abroad in Barcelona. I think it's safe to say that he has made pretty good use of his education so far.
8. He's 27 Years Old
Age is always an interesting topic on The Bachelorette because there tends to be a pretty big age range between the contents. This season, that age range is bigger than 10 years. Ethan is 27 which puts him around the average age for the contestants. He is also one year older than Rachel Recchia and four years younger than Gabby.
9. He's An Entourage Fan
During its time on the air, Entourage was one of the most popular shows on HBO. Even though it's been more than a decade since the show's final episode, it continues to be loved by countless people including Ethan. His bio for the show states watching Entourage cheers Ethan.
10. He's Not Really Into Social Media
Being on a show like The Bachelorette can really help a person build their social media following. However, Ethan doesn't really seem to have much of an interest in being popular online. Although he does have an Instagram profile, he currently has less than 2,000 followers. On top of that, he doesn't typically post very often. In fact, his post about being on The Bachelorette was the first time he'd uploaded a new post in two years. That said, he may decide to get more active once his following starts to grow.
Tell us what's wrong with this post? How could we improve it? :)
Let us improve this post!