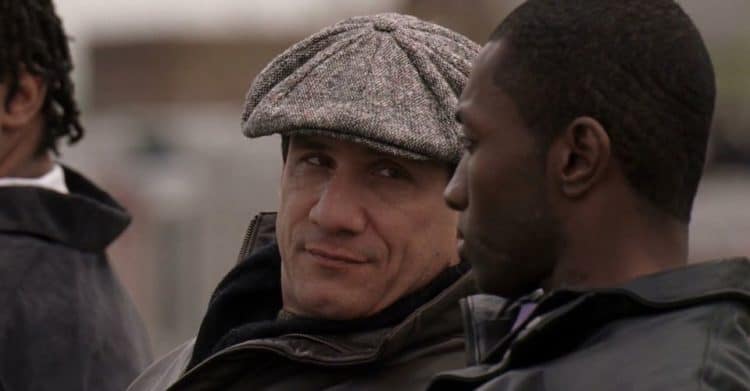 Paul Ben-Victor is an actor you've probably seen dozens of times over the years. He is best-known for playing law enforcement officers, and he has developed an on-screen reputation for being a tough guy. People will probably recognize him from being in things like In Plain Sight and The Wire. However, just because he's played lots of cops doesn't mean he can't do anything else. Throughout his career, he has also shown that he has the versatility to play lots of different kinds of characters. No matter what kind of role he's playing, though, his commanding presence never goes unnoticed. Continue reading to learn 10 things you didn't know about Paul Ben-Victor.
1. He's A Brooklyn Native
Brooklyn has a long history of being the birthplace of lots of very talented and creative people. Paul is yet another person whose name can be added to the list. He was born and raised in Brooklyn and like most Brooklyn natives, he is very proud of where he's from. As far as we can tell, he still lives in New York City.
2. He's A Talented Make-Up Artist
Acting is the talent that Paul puts on display, but he's got another one up his sleeve. During an interview with Pop Matters, Paul said, "I can do wild makeup designs and body art. I used to do this in the clubs of New York and all throughout Europe. My best friend Marc Bennett and I did this together and we even marketed a specialty make-up kit that was sold nationwide and abroad."
3. He Sells Videos On Cameo
Building a strong relationship with fans is an important part of an entertainer's career, and it's one that Paul has never overlooked. Thanks to technology, he can now connect with his fans like never before. He records and sells personalized video shoutouts through ah online platform called Cameo and they make the perfect gift for birthdays, graduations, and other occasions. Videos can be purchased for $60.
4. He Is A Writer And Producer
Being in front of the camera is what has gotten Paul the most attention, but lots of people don't realize that he's also done some work from the other side of the camera. He made his debut as a producer in 2005 with a short film called She Kills He. He wrote and produced a film in 2012 called Should've Been Romeo.
5. He Enjoys Traveling For Work
Lots of professional entertainers have expressed that constantly being on the road is one of the downsides to their work, but Paul doesn't feel that way. He actually enjoys working on the road. He told Fan Bolt, "Most of the work I've done over the years has been on the road. I enjoy being on the road. It's a calming place to be. You're away from home; you can really focus on your work. There are so many interruptions when I'm at home with phone calls and meetings and stuff like that, so it's kind of a pleasant get away to be on the road and working on a show."
6. He Likes To Stay Low Key
Paul has been acting professionally for more than 30 years and he's become very well known during that time. Despite the amount of time he's spent in the industry, however, he's never been the kind of actor who likes to share his every move with the world. He prefers to keep the focus on his work and keep his personal life away from the spotlight.
7. He Has More Than 170 Acting Credits
If you take a quick look at Paul's acting resume, you'll probably be blown away by the amount of work he's done. In an industry where people can sometimes go years without an opportunity, he has managed to work very consistently. He currently has 177 acting credits and that number grows every year.
8. He's Married
Since Paul is a private person, his love life isn't something that he's often shared with the public although it appears that he was single for much of his career. However, we do know that he is officially off the market. Paul and his wife, Cali Senkpiel, were married in 2020. The couple does not have any children.
9. He Isn't Afraid To Cry
Paul has plays lots of tough guys on TV, but don't get it twisted. In real life, he isn't afraid to show his softer side every once in a while. While talking to Pop Matters, he said, "I'm a pushover. I'll cry at a life insurance commercial even if it's absolutely ridiculous."
10. He Loves Music
Music has always been a big part of Paul's life and he grew up listening to legendary artists like Van Morrison. His Band and the Street Choir was the soundtrack to his adolensence and remains one of his favorite albums of all time. He especially loves listening to the album when he's on road trips.