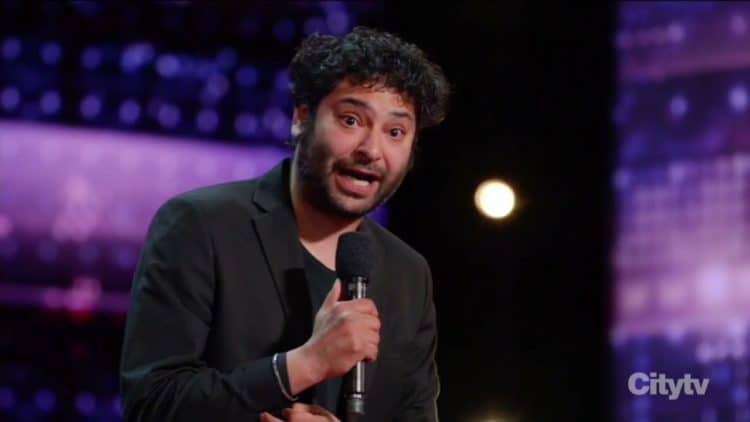 Getting paid to make people laugh may seem like one of the most fun jobs in the world. In reality, however, making people laugh on a regular basis is a lot harder than it looks. Every time Kabir Singh steps on the stage, though, he makes it look easy. Lately, he's been getting a lot of attention for his performances on America's Got Talent. Although he's up against some stiff competition, Kabir brings his A-game every time he steps on stage. His ability to bring the funny under any circumstances is something that can't be denied. Now, he's hoping his talent will be enough to send him home with the $1m prize. Here are 10 things you didn't know about Kabir Singh.
1. He Is Originally From Portland
Kabir proudly represents the Bay Area, but he is originally from Portland, OR. His parents are from India and he is very proud of his roots. At the same time, however, being Indian often made it difficult for Kabir to be accepted by his peers. He learned that if he could keep people laughing, making friends would be a lot easier.
2. AGT Is His First Competition Show
Kabir is no stranger to comedy competitions. In fact, he has competed in some pretty big ones over the years. However, America's Got Talent is his first time doing a TV competition show. Even though the pressure to perform is high, Kabir isn't going to let anything stand in his way.
3. He Is In A Relationship
On top of getting to do something he loves every day, Kabir has also been fortunate to find someone he loves to share it all with. Kabir is in a relationship but he hasn't shared any information about his girlfriend. We also don't know how long the couple has been together but by the looks of things, they appear to be going strong.
4. He's Always Loved Making People Laugh
Making people laugh may have started as something Kabir did to avoid bullying, but it was also something he always genuinely enjoyed. Being able to put smiles on people's faces is something that Kabir looks forward to and he's proud that he's able to do that for countless people.
5. He Spent Some Time Living In India
In addition to being raised in Portland, Kabir also living in India when he was younger. He lived in India from the ages 9 to 13 and even though he is ethnically Indian, he struggled to fit in because many people saw him as American. Once again, he was able to use his humor as a way to cut down on bullying.
6. He's Shared Stages With Some Of The Biggest Names In Comedy
Just because Kabir is competing on America's Got Talent doesn't mean that he hasn't already accomplished a lot. In addition to having done several comedy contests, he has also gotten to share the stage with world-famous comedians such as Russell Peters and Dave Chappelle. Hopefully one day, Kabir's name will be as big as theirs.
7. He Was In An Episode Of Family Guy
America's Got Talent might be the first time Kabir is doing a competition show, but it's certainly not his first time being on TV. His IMDB page shows that he was in an episode of Family Guy in 2016. Thanks to his time on AGT, there will probably be even more TV opportunities coming his way in the future.
8. He Is A Private Person
Lots of people in the entertainment industry have a hard time separating their work from their private lives, but that isn't an issue Kabir seems to have. He likes to keep the spotlight on his comedy and he has chosen not to share too much about his personal life outside of what he includes in his comedy routines.
9. He Is A Football Fan
As far as we know, Kabir doesn't have an athletic background but we do know that he loves watching sports. He really enjoys football although we aren't sure which team is his favorite. Kabir is also a dedicated basketball fan. In addition to watching games, he enjoys playing the video game 2k.
10. He's Been Performing For Over A Decade
When it comes to being a professional comedian, Kabir isn't new to the game. He has been doing shows for more than 10 years and he has come a very long way during that time. Even though he's already done a lot, he's hoping that America's Got Talent will provide a platform for him to do even more.
Tell us what's wrong with this post? How could we improve it? :)
Let us improve this post!