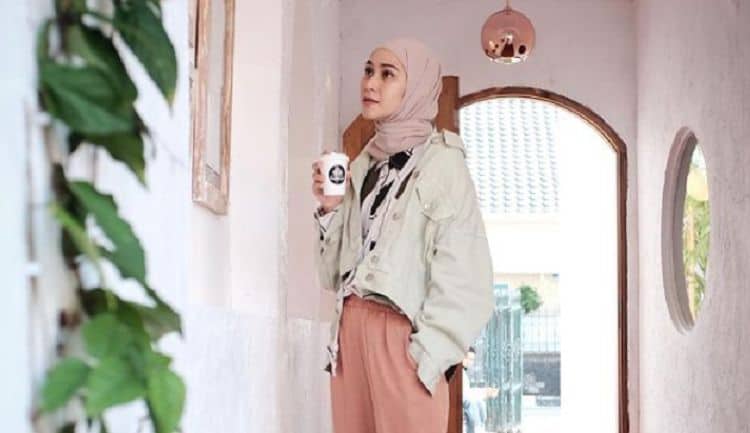 When you think of Indonesian actresses, the name Zaskia Adya Mecca may come to mind. Not only is she famous for spending the past 20 years entertaining her fans on screen, but she's also famous for being married to one of the most famous, successful movie directors in her country. She is also related to several other famous people in the Indonesia area, and she's someone her fans look up to. If you find you don't know much about her, allow us to change your viewpoint by sharing some very interesting life information.
1. She's Not as Young as She Looks
While she is certainly not old, she's simply not as young as she looks. She's managed to maintain the most youthful appearance throughout her many years on television, and we often mistake her for someone who is in her early 20s. She is, however, turning 34 in 2021. She was born on September 8, 1987.
2. Her Husband is Famous
She wed movie director Hanung Bramantyo on September 14, 2009. He was already married to his first wife and had one child with her when he met his current wife. While we don't know if there was anything scandalous going on when they met, we know that he divorced his first wife in early 2009 and married his current wife in September of 2009. It is possible he and his first wife were already separated and headed down the path of divorce when he met Mecca.
3. Her Younger Siblings are Famous
She is the oldest sister of two famous actors. Her brothers are Haykal Kamil and Marsha Natika. She also has a brother-in-law who is famous. His name is Ferry Ardiansyah. She's got a lot of talent running through her family, and it's clear it did not skip anyone.
4. She is A Mom
She's also a stepmom. Her husband already had one child with his first wife when he met her. She is the stepmother to his first child, but together they have five children of their own. They've been married almost 12 years in 2021, and they have been quite busy during that time.
5. She is Younger Than her Husband
By a significant margin, too. There is a 12-year age difference between the two. She is 33, he is 45, but it doesn't seem like that big of a deal at this age. However, they were married nearly 12 years ago, so she would have only turned 22 days before their wedding, and he would have been 34 at the time.
6. She Was A Model First
Her career did not begin in the movies or on television. She was involved in a model search all the way back in 2001. She was only a teenager at the time, and she won second place. That set the tone for the rest of her career as an entertainer. It allowed some doors to open that might not have opened otherwise for her.
7. Two of Her Children Recently Tested Positive for COVID
She and her family are dealing with some health issues this summer. Two of her sons were recently diagnosed with COVID. Her children are just fine, and they managed to make their house a quarantine situation for 10 days while the two sick children were on one side of the house and the healthy children were on the other.
8. She Cried a Lot During Her Kids' Diagnosis
While no one was terribly sick and they all managed just fine, she was heartbroken to have that time of isolation away from her other children. It broke her heart to see them through the windows and doors of her home and know that they were right there in front of her, yet she could not approach them, get close to them, hug them, or console them in any capacity during that time of quarantine.
9. She's Very Private
She is not a woman who splashes her personal life across the internet like it is her job. She is one who, rather, feels it's important to spend as much quality time out of the eyes of the public as possible with her husband and kids. She keeps what's most important to her out of the public eye, and it is good for her family.
10. She is Outspoken
When she is upset by something or has strong feelings about things, she is not afraid to speak her mind. However, she is not one who goes looking for conflict or things that are controversial. She simply states her mind, and then she moves on.
Tell us what's wrong with this post? How could we improve it? :)
Let us improve this post!