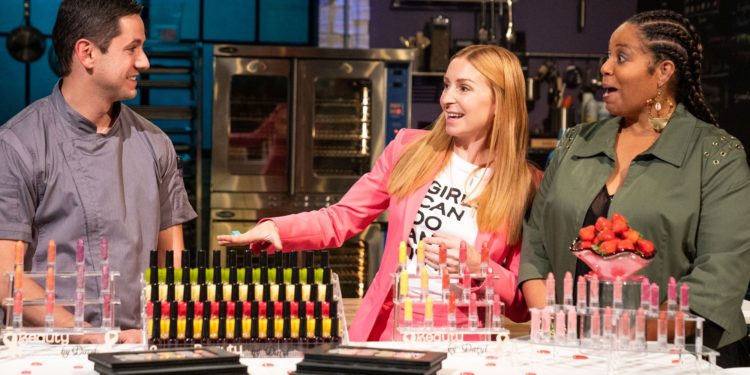 If there are two things most people love it's good food and good TV. All of the food connoisseurs out there understand how binge-watching cooking shows and judging every aspect is a guilty pleasure. As a result, it's easy to see why TV shows that are centered around food have become so popular over the years. In addition to network and cable stations pumping out lots of food content, Netflix has also hopped on the bandwagon. While there was once a time when a Netflix show equaled low budget and cheesy, that isn't the case anymore. Netflix has some really good cooking shows that will appeal to the food lover in you. Keep reading for our list of the best five food shows to binge-watch on Netflix.
What Makes A Food Show Good?
Stellar Editing
Everyone loves a little suspense, and good editing can help create that. From the ticking timer to the rush that comes with plating the perfect dish, viewers like being on the edge of their seats hoping their favorite chef finishes their task on time. Editing plays a big part in building this suspense and presenting the content in a way that keeps viewers entertained.
Drama
Drama is an important part of every TV show, and food shows are no exception. The best cooking shows are those that have enough drama to keep things interesting, but not so much that people feel like they're watching a soap opera. Finding this balance isn't always easy, and there are some shows that have taken things a little too far.
The Judges
The right judges have the potential to make or break a show. After all, the judges are often responsible for determining which contestants stay or go, so it's important to have people who know what they're talking about. Shows do their best to pick a panel of judges that balance each other out so that the commentary isn't too nice or too over the top.
Location
Location may seem like a minor thing when it comes to cooking shows, but the truth is that it can make a world of difference. People tend to judge things based on what they look like, so if the show isn't set somewhere visually pleasing it can really be offputting.
The Best Food Shows On Netflix
1. Chef's Table
When Chef's Table debuted in 2015, it made history as Netflix's first original documentary series. The show is a follow-up to the 2011 documentary Jiro Dreams of Sushi. Each episode of the show follows a different chef and highlights their story and their cooking style. Chef's table is an interesting show because it's a lot different than many of the other offerings out there. It allows viewers the chance to really get to know each chef and learn about different styles and approaches to cooking.
2. Nailed It!
Nailed It! has been on the air since 2018, and it seems to get better with every season. This show follows the cooking journies of amateur bakers who are ready to put their skills to the test. During the show, they learn their way around the professional kitchen, and the competitive nature of the show brings out the cookie monster in them. They are competing for $10,000 and the renowned Nailed It trophy. Of course, winning the show also comes with bragging rights.
3. Taco Chronicles
Do you love tacos? Then this show is for you. Taco Chronicles explores all kinds of different tacos. This show isn't just about food, however. Throughout the series, viewers are also educated on the different types of tacos and how they became so popular. Viewers will learn about everything from the history of the ingredients to the best types of tortillas.
4. The Chef Show
Being willing to try new things comes with the territory of being a food lover and that's something The Chef Show explores. The show is hosted by Jon Favreau and chef Roy Choi and they spend each episode discussing food with various chefs and other people in the culinary industry. The series was inspired by the 2014 movie, Chef.
5. The Bake Squad
Inspired by The Great British Baking Show, The Bake Squad is perfect for those who have a sweet tooth. The series is hosted by Christina Tosi of MasterChef and shows four talented bakers compete to see who can come up with the best desserts. The goal is to have their dessert chosen for a client's special event such as a wedding or graduation. The competition can get pretty stiff, but this only pushes all of the competitors to put their best foot forward.
Tell us what's wrong with this post? How could we improve it? :)
Let us improve this post!