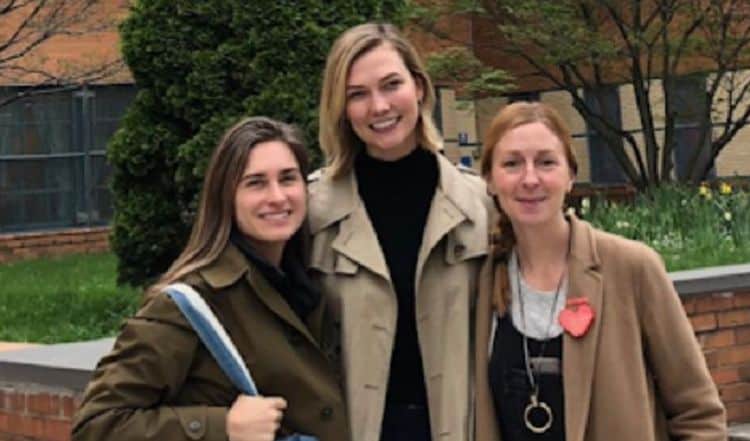 Best known for being the founder of the popular dessert brand Milk Bar, Christina Tosi has become a legend in the baking world. Her talent and creativity have allowed her to reach heights that once seemed unimaginable, and she doesn't plan on slowing down any time soon. Over the course of her culinary career, Christina has also become a fixture on television. She has been on dozens of shows throughout the years, mostly as a judge. Her opinion has become highly respected in the industry and she has inspired people to chase their dreams and never give up on doing what they love. Continue reading to learn 10 things you didn't know about Christina Tosi.
1. She Has Been Cooking All Of Her Life
Christina fell in love with cooking at an early age. Her mother and grandmother spent a lot of time in the kitchen, and she quickly became intrigued by the possibility of making things. Cooking and baking gave her the opportunity to explore her creative side and come up with all sorts of unique concoctions.
2. She Tried To Start A Juice Line
Christina has had a lot of success over the years, but not everything she's attempted has been a success. At one point, she launched a line of healthy juices that were to be sold at Milk Bar locations. Unfortunately, however, customers didn't seem to be that interested in the healthy beverages and they were ultimately discontinued.
3. She Studied Engineering
Even though being in the kitchen has always been one of Christina's passions, it wasn't something she pursued at first. Instead, she went to the University of Virginia where she studied electrical engineering. After graduation, she realized that a 'regular' job wasn't for her and she knew she wanted to pursue something that truly made her happy.
4. She's A Wife And Mother
To those on the outside, it may seem like Christina's work is the most important thing in her life, but the truth is that nothing means more to her than family. She and her husband, Will Guidara, have been married since 2016 and have one child together. Will also works in the food industry as a restauranteur.
5. She Used To Have A Really Unhealthy Diet
Christina likes to joke that she was born with a sweet tooth. From an early age, she loved eating cookies, candies, and cakes. She told The Guardian, "…my diet was crazy for the first 27 years of my life. I was eating a slice of candy bar pie for breakfast, and sometimes for dinner. That's what I loved and craved. Maybe I'd have a piece of cheese in between."
6. She Doesn't Back Down From A Challenge
There are plenty of people in the world who fold when things get difficult, but Christina has never been one of them. She enjoys learning new things and welcomes all of the challenges that come her way. Having this mindset has definitely played a big role in the amount of success she's had as a businesswoman.
7. She Loves To Run
Christina may love to eat sweet things, but she does her best to work them off by staying active. Her idea of a good workout doesn't necessarily mean spending hours in the gym, though. Christina is a long-distance runner. Not only does running help her keep her body in good shape, but it's also one of her favorite ways to decompress after a long day.
8. She Doesn't Want Milk Bar To Be On Every Corner
When people start businesses, they often feel pressure to scale their operations as much as possible. While there's no denying the fact that Christina is very ambitious when it comes to Milk Bar, she also doesn't necessarily want it to become the next chain that you see popping up everywhere. During an interview with The New York Times, she said, "Growing fast feels like selling out, but I realized if we controlled the growth it could be really cool, too".
9. She's An Avid Traveler
The kitchen isn't the only place where Christina likes to let her adventurous side show. She also loves to get out and see the world. She has been fortunate to do lots of traveling over the years and she's been places such as Italy and France. Being able to explore other countries has also helped inspire her.
10. She's Written Several Books
Christina loves sharing her love for food with the world, and Milk Bar isn't the only way she does that. She is also a published author who has released four books. We don't know for sure if she has plans to write another cookbook, but the chances seem pretty high that we'll see at least one more in the future.cookbook
Tell us what's wrong with this post? How could we improve it? :)
Let us improve this post!