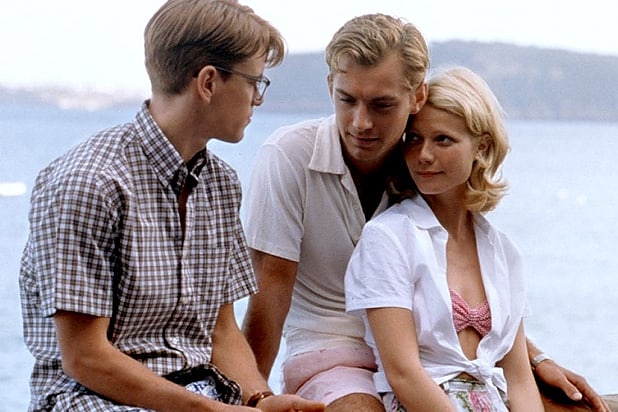 Whether its the old-school charm of the locals, the mouth-watering food or the beautiful scenery, Americans have long had a fascination with Italy. It's a place where they can either find themselves or forge a new identity; a place ripe with stunning people and opportunities, as well as a different, more relaxed way of life.
The country's charm has extended itself to the world of cinema too, with many films concerning the travails of Americans in the Boot. Whether you're on the run from the cops, looking for adventure, or in the need for love and inspiration, we have assembled a list of essential American-in-Italy tales to get you in the mood. Spanning from beautiful romances to sunshine crime thrillers to adventure comedies, read on to see what we've picked. Disagree or think we missed something particularly sumptuous? Sound off in the comment section below.
Under The Tuscan Sun
Diane Lane's film debut and the movie that launched her career was A Little Romance, which was mostly set in Venice. She would return to the Bel paese for her most delightful movie in the early noughties with Under The Tuscan Sun, a film so gorgeously transportive it makes you want to simply pack up and move there yourself.
After her husband breaks it off with her, Frances Mayes reluctantly decides to go on a vacation to Tuscany, making use of a free ticket from a friend who is no longer able to go. When her tour bus stops in the small town of Cortona, she chances upon a beautiful house, which she immediately falls in love with. The result is a wonderful exploration of finding yourself when living in a completely new land. The film is, on the whole, pretty cheesy, but it works thanks to the sheer affability of Diane Lane's performance.
The American
While Diane Lane found herself in Italy, George Clooney doesn't want to be found. In The American he plays Jack, who escapes to Abruzzo after an assassin kills his lover. He is a man capable of assembling deadly weapons, given yet another mission while having to avoid the men on his tail.
The rustic scenery of the small town of Castelvecchio Valvisio is used to evoke mystery and suspicion as opposed to genuine romanticism, with the narrow streets appearing menacing as opposed to cute. Yet even the samurai-like perfections of Rooney's character are undermined by the romance found in this town as he develops a relationship with a local prostitute. The film is a riveting portrayal of a man who thinks he has everything under control. The Italian countryside, of course, has other ideas.
The Talented Mr. Ripley
Taking place on the gorgeous Amalfi coast, The Talented Mr. Ripley is a seductive exploration of how one can totally reinvent their personality in a new land. Matt Damon plays the man himself, who pretends to be an old-school friend of socialites Dickie (Jude Law) and Marge (Gwyneth Paltrow). His mission is to take Dickie back to New York on the command of his father, yet when things go wrong, Ripley discovers far more exciting opportunities await him.
The final result is a chilling psychological thriller which plays out brilliantly against the stunning Italian landscape. Containing many homoerotic overtones as well as being a great study in class-envy, the film matches theme and location perfectly. Matt Damon turns in his best ever performance here, playing Tom Ripley with a complete ordinariness which disguises the vicious ambition within. We end up ultimately sympathizing with him because we want to claim this kind of life for ourselves – inheriting wealth and sunning on the beach as opposed to working for a living. Through Ripley one can vicariously have this life, if only for 140 minutes.
Call Me By Your Name
North Italy, 1983. With that opening crawl, Luca Guadagnino transports us to another world where everything seems beautiful and anything can happen. His story contains two lovers. One is a Jewish-American boy who can speak Italian and French, and loves to play the piano and read. The other is also a Jewish-American, but is more of a jock. Named Elio (Timotheé Chalamet and Oliver (Armie Hammer) respectively, they quickly fall for each other as Oliver stays with Elio's father.
Filmed with great sensitivity and sensuality by Luca Guadagnino, Call Me By Your Name is easily one of the most utterly romantic films ever made; aided in no small part by its bucolic Italian setting. This is a film filled with outside dancing parties, bike rides, abandoned lakes, cute towns with fountains in the middle and as many Roman symbols of lust and homoeroticism one could ever need. Complemented by a lush soundtrack by Sufjan Stevens and Call Me By Your Name is a holiday that is almost impossible to forget.
Beat the Devil
With an all-star cast that includes Humphrey Bogart, Jennifer Jones, Gina Lollobrigida, Peter Lorre and Bernard Lee is as famous for its behind-the-scenes story as what it actually depicts. Rare for a film from the early 50s, Beat the Devil was shot on location, in Revello, near the Amalfi Coast. Written on a day-to-day basis by Truman Capote and John Huston, who also directed, it was a truly rambunctious production, with Bogart himself losing several of his teeth after a car crash.
It tells the story of a group of ne'er do wells who, upon finding out that there are rich deposits of uranium in Kenya, wait in a small Italian port for a steamer to take them to Mombasa. Originally the film was going to be a serious production – shot in France – but Huston decided it should be a comedy and moved the action to Italy instead. A truly, one-of-a-kind character actor-driven affair, with nothing really happening plot-wise, you rarely see actors having as much fun as they do in Beat the Devil! A flop upon its release, it has now grown in stature to be a true cult classic.
Tell us what's wrong with this post? How could we improve it? :)
Let us improve this post!