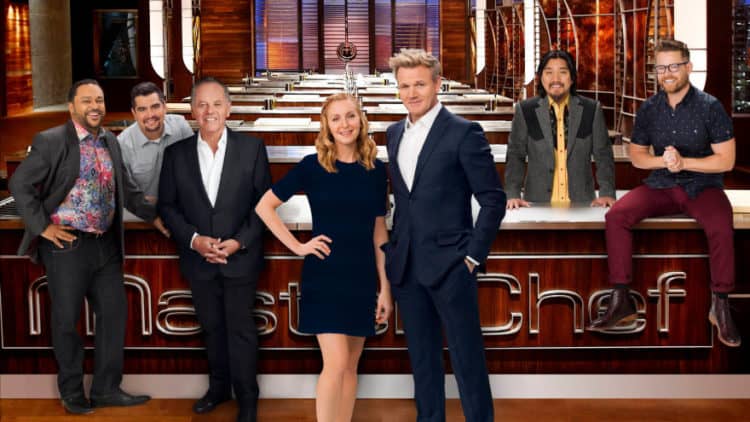 For more than a decade, MasterChef has kept viewers entertained with its perfect combination of cooking and competition. During its time on the air, the series has brought in millions of viewers. People especially love hearing Gordon Ramsay's brutally honest commentary. However, despite the show's popularity, there have been lots of people who have questioned the validity of the series. After all, reality TV has a reputation for being a little less than real, and there are certain aspects of MasterChef that are a little hard to believe. If you're looking to get more insight on whether the show is real, today is your lucky day. Is MasterChef staged? Keep reading to find out.
How MasterChef Works
There are lots of cooking competition shows on the air these days, but one of the things that makes MasterChef so special is the fact that the contestants on the show are not professional chefs. Although the contestants are obviously people who know their way around a kitchen, they are simply people who love to cook and not people who do it for a living. This gives the show a different dynamic compares to series that feature professionals.
During each episode, the chefs are put through a series of challenges that test their skills in different areas. The challenges can range from a basic skills test to things that are much more advanced. Since the challenges are timed, contestants have that added pressure of having to race against the clock in addition to competing with each other. People are eliminated throughout the season. The last chef standing earns a $250,000 prize as well as the honor of being named the next MasterChef. Some winners have even gotten a cookbook deal.
Is MasterChef Staged?
Usually, when people ask if a reality show is staged, what they really want to know is whether or not it's scripted. The good news is that there's no evidence to suggest that MasterChef is scripted. In reality, though, if the show is scripted, all people involved have probably signed a non-disclosure agreement that prevents them from telling anyone. Even if the show isn't scripted, this doesn't mean that things are happening exactly the way viewers see them. Not only is the show edited in a way that's meant to make it more entertaining and suspenseful, but it appears that production also steps in along the way to make some adjustments while filming.
A Contestant's Experience
Ben Starr, who competed on the show during season two, shared his experience on the show and insinuated that it wasn't exactly real. According to Radar Online, Ben said, "MasterChef is entertainment. First and foremost. It is not real. It is not a competition. It is highly engineered fiction … designed to keep you watching from episode to episode. … There is NOTHING real about reality TV."
While it appears that the original blog post was taken down, Ben wrote a follow-up article in which he added he attempted to clear things up. He added, "The post was not meant to be a condemnation of MasterChef, but to encourage people to treat ALL television as entertainment rather than actual reality, to avoid developing character judgements about reality TV contestants whose content is highly edited, and to encourage folks to spend their time doing quality things that improve themselves and benefit the world at large." Despite all of that, Ben also made it clear that he had a great experience on the show although he no longer wanted to be associated with it.
In addition to Ben's comments, there have been other sources that have spoken out about the show's authenticity. For example, The Cinemaholic reported that contestants occasionally get help from the judges to help with their food. On top of that, contestants are given cooking lessons to help prepare them for the show. However, there are also aspects of the show that are real. Contestants must really stick to the time limit for their alloted challenges. On top of that, they are not allowed to use any recipes.
What's Next For MasterChef?
MasterChef is currently in its 11th season and the show appears to still be going strong. At the moment, the show hasn't gotten an official renewal announcement for season 12. However, there's nothing to indicate that it will be canceled. There's truly something special about MasterChef that has allowed it to withstand the test of time, and viewers are hoping to see a lot more great dishes come across their TV screens in the future.
Tell us what's wrong with this post? How could we improve it? :)
Let us improve this post!