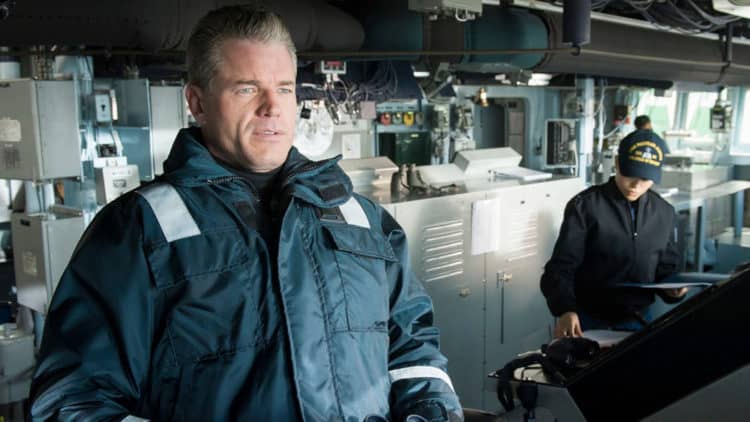 By now we all know the story of The Last Ship, how a virus has wiped out around 80 percent of the world's population and those aboard the ship are attempting to find the cure and to raise humanity out of the diseased ashes. But what happens to the cast now that the show has been given a cancellation notice? The final episodes are going to be aired this November and after that it's going to be a ticket to ride into the sunset for the cast that's been entertaining the audience for going on five seasons now. Given that some if not all of them have solid careers and had them coming into the show it seems safe to say that they should be alright. But there's always that lull in-between jobs it seems that makes a person wonder who will really come back from enduring a cancellation and who's going to falter for a while.
Let's see what the cast might have lined up.
Rhona Mitra
Since her involvement with the show Rhona has still been on a roll since she hasn't really paused or even broken stride in her career. She's already got a project lined up for 2019 and she's been busy since leaving the show regardless so it's easy to see that she's a woman that likes to plan ahead and will be doing just fine.
Christina Elmore
Christina is still with the show and will likely ride it to the end along with several of the other cast members, but again, she's another person that plans ahead and she already has one production in the bag and another one that's still going at this point. There aren't any exact dates for when the most current project will be out but likely it will be seen sometime this next year, during which time she'll probably remain fairly busy as she does her best to continue her career.
Charles Parnell
Like a lot of the crew Charles will be going down with the ship but he's got no less than two projects on the hook at this point, one of which will be highly anticipated since it happens to be the next Top Gun movie that's been slated for a 2020 release. Chances are he'll stick around for a while longer, as long as he can in fact since he is a solid actor and can fill a variety of roles.
Marissa Neitling
Considering that she hasn't been around all that long her career could swing either way given that she's got less experience than many people and she's still got a lot more to accomplish in terms of becoming a solid actor. She has however proven that she can hang with people that have been in the business for a while and thus could also swing the other way and show that she's got a lot left in the tank and is worth taking a chance on. Let's hope for the latter since she is a talented actress that deserves to be kept in the industry.
Adam Baldwin
Adam is the kind of guy you know is going to stick around even if he has to pick up bit parts to do it. He's been in so many movies and TV shows at this point that it's hard to imagine him not being there any longer. His characters have been anything from wild and crazy to dark and dangerous and each and every performance he's given has been great since it seems as though it's another part of his personality we get to see.
Travis Van Winkle
The funny thing about this guy is that on film, a lot of times at least, he plays characters that are the absolute biggest jerks in the entire movie. And yet when he plays roles that allow him to be a decent person it's like he turns into someone else. That's some versatility to be honest, and it's a big reason why he's worth a lot more than he seems to get credit for. He's got projects on the line but it would be great to see him play more good guy roles and show that kind spirit that he's been able to display in various other projects.
Eric Dane
Unlike a few of the others Eric only has one project that's going to be occupying him, but it's another TV series titled Euphoria, so it's possible he'll make the jump from a regular job to another regular job. He's another actor that's been in some decent and memorable films so there's no doubt that he'll continue to be exceptional as he's been and keep popping up whenever he can.
All in all the cast of The Last Ship should be well taken care of once the show is over, as a lot of them already have projects to head off to when it's all said and done.