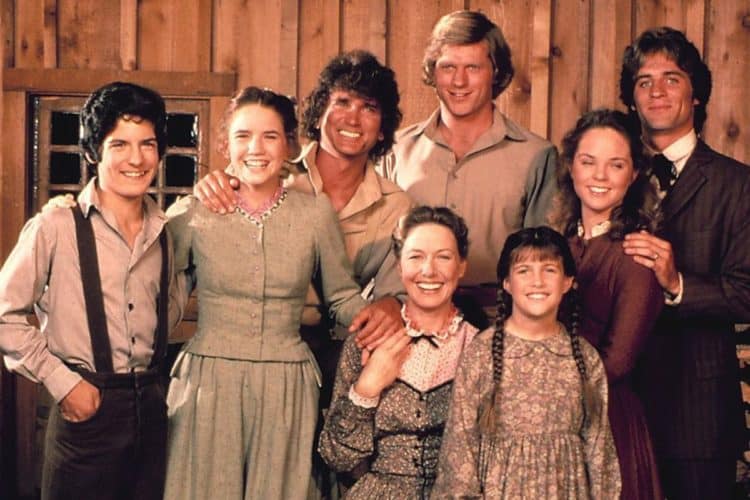 Has anyone ever thought of giving rise to a show, or a movie, that might focus on the same time period as a timeless classic but not the same story? No, probably not, since that would require originality and the ability to take a risk that people might like or dislike that idea. And Hollywood, despite being built on risks of all sorts, doesn't appear to want to rock the boat right now since old ideas are proving to be the bread and butter of many studios that continue to push ideas such as Little House on the Prairie. Let's get it straight right now, Little House was a good show, there's no denying that, but it was also good enough that thoughts of trying to reboot it should be shot from a cannon just for the audacity of thinking that it could be brought back and made into something equally impressive. But it's happening, and it sounds like Alison Arngrim, who played Nellie, would like to be included in the project as Harriet Oleson this time around after stating that she knows the part inside and out. That would be kind of interesting, wouldn't it? Seeing the woman that played the nasty-tempered Nellie now playing the mother to the same character would be one reason to watch.
But as to the rest of it, finding a way to tell a new story in the same time period would be a little more interesting than seeing the family being brought back for something that many people are going to remember. One of the only reasons why it's likely that this will work for some folks is that it's being given to a generation that didn't grow up with it, but even that argument falls apart since the episodes are still available if one knows where to go. A counter might be to say that the old episodes are behind the times or aren't visually appealing enough. To that, I would need to take a moment to laugh first because the whole idea of 'behind the times' is comical considering that any updating of Little House on the Prairie would be more than a little ridiculous since the time period didn't need updating considering that people still lived on the plains and this was still the olden days when technology wasn't as prevalent yet and people still had to endure very hard living. If there was any updating done to this show it would be utterly ridiculous, but people aren't going to listen to this since they want to keep advancing ideas that had their day instead of coming up with something that's truly innovative and creative, and original.
It's been stated many times that Hollywood might stop with the reboots and remakes and get back to being creative and original if people would stop paying for the old ideas to be run out and redone again and again, but unfortunately, that's not what's trendy at this time so people are going to keep paying for the same old stuff being presented in a slightly different way. It's easy to be cynical at this point since there are so many brilliant and creative ideas out there just waiting to be unloaded on the population to offer inspiration and a means to move forward instead of always moving backward. Little House on the Prairie was great for its time and it delivered a story that people still remember and was fun to watch for a long time. But it's time came and went, and the reruns are still there to be viewed if people want. The fact is that there were still many stories in and around the main story that could have been told, tales aplenty that could even branch off of the main idea if that were the case. But going back to the well at this point is just dredging up old, faded ideas that are being given a new coat of what passes for creativity and marketed to the people yet again. One might wonder why this is still popular, but it's largely because people find a comfort zone with just about anything and stick to it for as long as they possibly can.
The only real hope for this show when it arrives is that it becomes something different than the original and seeks to take off in its own direction, rather than rehash so many moments that have already been filmed. Originality in Hollywood is still alive, but there are days when it feels as though it's truly in danger of being smothered by too much of the same old thing that people are willing to pay for. Getting back to original ideas that haven't been seen before would be great, but until that starts trending it's easy to think that such a thing won't happen.