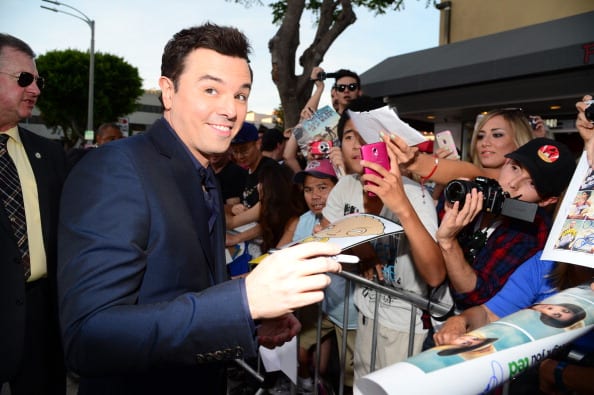 FOX decided to cancel the Seth MacFarlane animated comedy American Dad! when its 10th season concluded in May of 2014. Fans rejoiced last year when it was revealed that the show would be picked up for an 11th season on TBS. The season is slated to begin in late 2014, with a 15-episode order. Over the years, TBS has tried to become the go-to channel for comedy after they picked up Cougar Town when it was cancelled by ABC. Adult Swim, which is a sister channel to TBS, will air these new episodes right after they air on TBS. Here are 10 other facts about American Dad!.
Photo by Frazer Harrison/Getty Images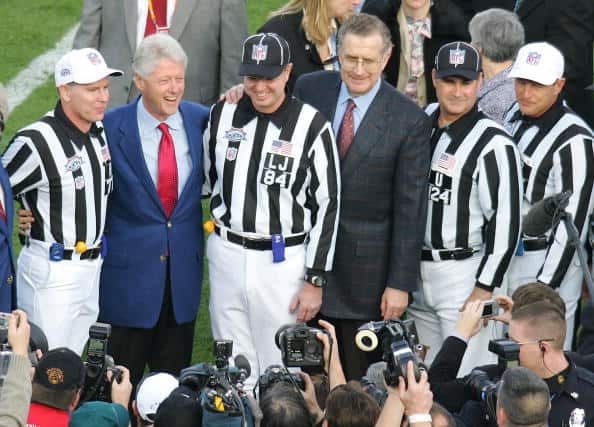 1. The very first episode of American Dad! is also the most watched. The show premiered on February 6, 2005 after Super Bowl XXXIX. The episode was viewed by 15.1 million, which is very low compared to other shows that have aired after the popular sporting event. In comparison, The Office had 22.9 million viewers in 2009 and New Girl was watched by 25.8 million when it aired after the game in 2014. The next new episode of American Dad! would not air for three more months. There was a high decline in viewers with 9.47 million tuning in. The remainder of the season would conclude in June.
Photo by Harry How/Getty Images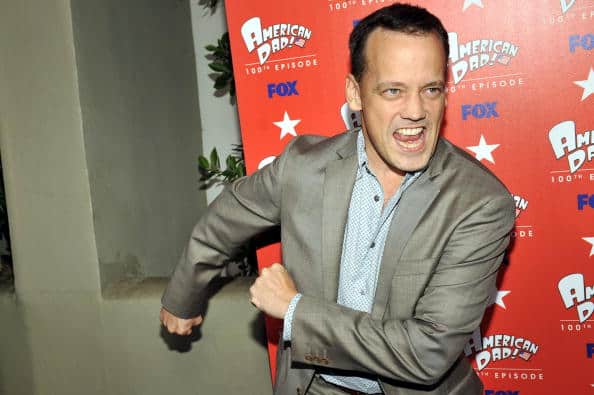 2. The character Klaus was originally going to be of French origin and his name would have been Francois. That all changed when Dee Bradley Baker auditioned for the role. Baker admitted that his French was not very good, but did promise that he spoke German very well. The producers allowed his to try out using his German speaking skills. They ended up loving his performance and changing the identity of the character. One of Bradley's first voice acting roles was that of Olmec on Legends of the Hidden Temple.
Photo by Toby Canham/Getty Images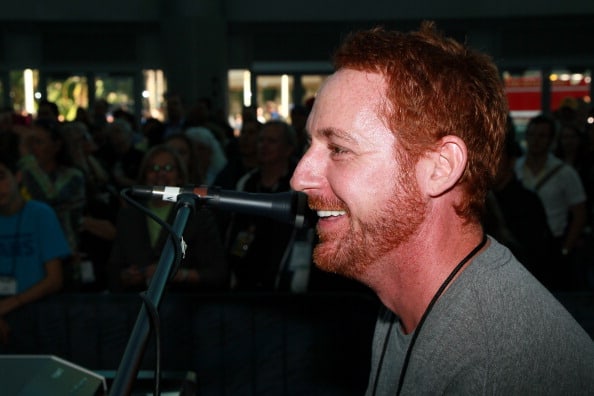 3. During early development stages of American Dad!, the character Steve was depicted to be more geeky and gawky. The character was originally going to be voiced by Ricky Blitt. Blitt is better known for writing on The Jeff Foxworthy Show, Brotherly Love, and more recently Family Guy. The character bared a close resemblance to Neil Goldman from Family Guy. Once the voice actor was replaced to Scott Grimes, the animators made him appear more attractive than he was originally meant to be. Grimes played Dr. Morris on ER for six seasons.
Photo by David Livingston/Getty Images for NAMM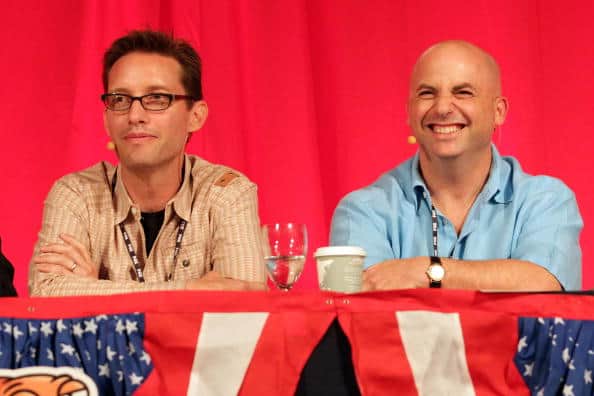 4. In November 2013, it was announced that co-creator and executive producer Mike Barker would be vacating his position on American Dad! The reason for his exit was due to creative differences and production not running as smoothly as he thought it should be. The news came around the time that production on the 11th season, which will air later this year, had wrapped up. Barker is also a writer on Family Guy and has not been released from his contract with 20th Century FOX. Co-creator Mike Weitzman has taken over Barker's duties.
Photo by Frederick M. Brown/Getty Images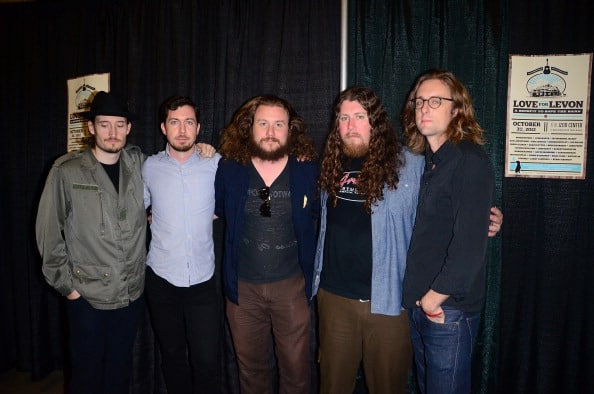 5. Mike Barker has revealed a lot of story ideas for American Dad! come to the writers through listening to music. Barker attended the 2008 Bonnaroo Music & Arts Festival and watched the rock band My Morning Jacket perform a four hour set during a rain storm. From watching this, Barker felt he could come up with great plot lines for the animated show just by listening to music. He said in an interview with the Louisville Courier Journal, "When you hear music that inspires good ideas, you're really grateful." Louisville based band Wax Fang has been an inspiration to some stories.
Photo by Brian Killian/Getty Images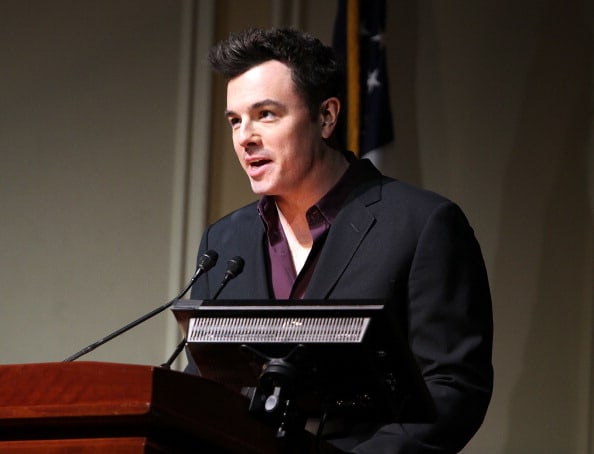 6. The team at American Dad! works well in advance having countless episodes finished before they are ready to air. It has been estimated that anywhere from 20 to 40 episodes are left unaired and just need some last minute touch-ups before they get broadcasted. This means that the writers have to make sure that their writing is timeless because it could air two years after it was created. At times, there will be some contemporary issues that the writers keep in because they are so funny. They just have to hope the issue is still relevant when it airs.
Photo by Paul Morigi/Getty Images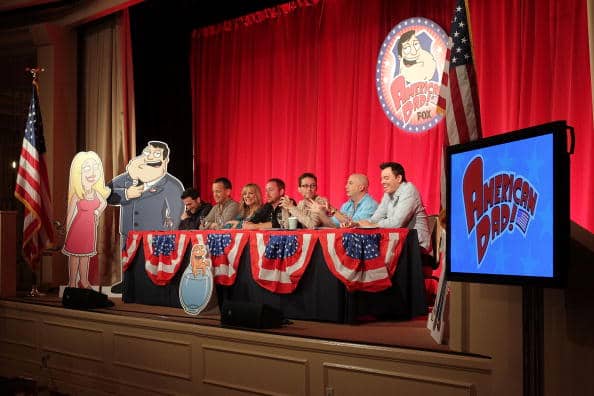 7. The actors who voice the characters for American Dad! do not record the episodes together. They insist on filming their parts separately. The actors get along so well with each other that when they are together they tend to talk bout things unrelated to work and end up not getting anything accomplished. If they were all in one room voicing an episode, it would take countless hours to get it completed as opposed to being by themselves. Seth MacFarlane has even recruiter a family member to voice a character for the show. His sister, Rachael MacFarlane, is the voice of Hayley.
Photo by Frederick M. Brown/Getty Images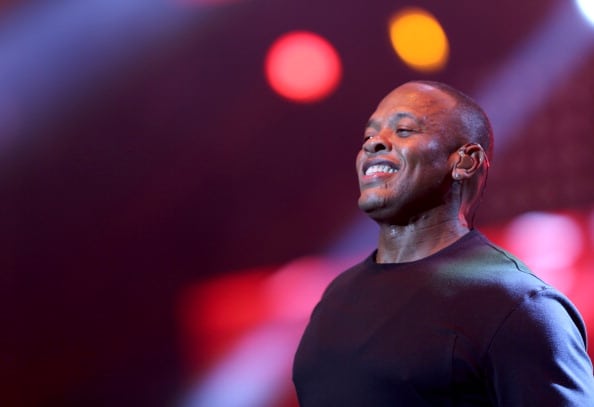 8. In 2013, American Dad! won the American Society of Composers, Authors, and Publishers Award for Top Television Series. The group is a non-profit that protects its members musical copyrights on television, movies, and radio. The group consists of 460,000 music composers, publishers, and songwriters. Members have included John Denver, Janis Joplin, Jimi Hendrix, Carly Simon, Dr. Dre, and Lauren Hill. Members receive discount memberships to the Songwriters Hall of Fame and health, dental, life, and instrument insurance through its MusicPro program.
Photo by Chelsea Lauren/Getty Images for BET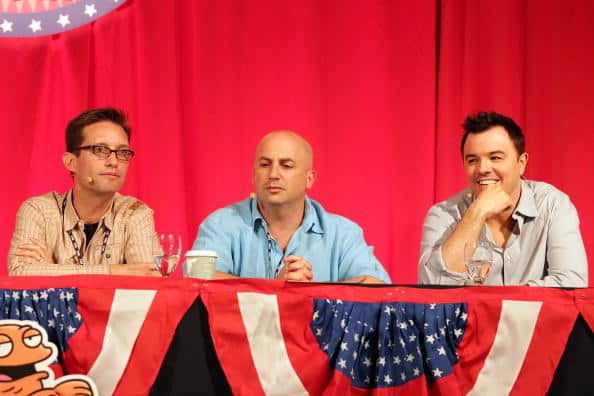 9. Mike Barker revealed on July 20, 2013 at ComicCon that an American Dad! movie may take place in the near future. The movie would focus on Roger and be set on his home planet. He also hinted to guests at the festival that part of a script may have already been written. Barker did state that the writers were all in agreement that making a movie was where they would like to take things with the show. Since Barker exited from the comedy a few months later, there has been no further mention if a movie is still going to be produced.
Photo by Frederick M. Brown/Getty Images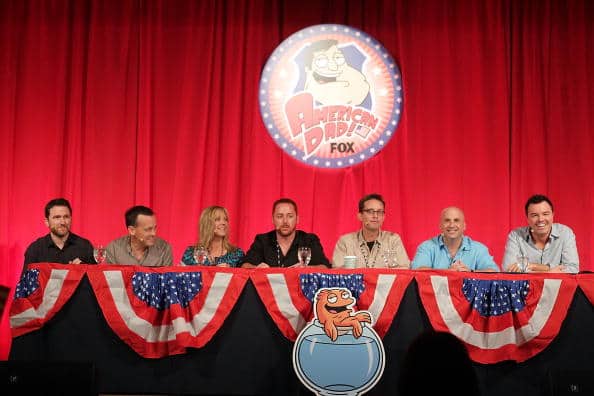 10. The opening credits of the first four seasons of American Dad! would include a different tagline on the town's newspaper The Langley Falls Gazette. To go along with the genre of the show, each headline would be comical and/or satirical. Some of the headlines were: "Israel pulls out of Gaza, Gaza not pregnant," and "President finally gets joke about last name." The president the headline is referring to is former President George W. Bush. Beginning in the fifth season, the headline scene was replaced with Roger riding in a car with Stan, wearing a different outfit in each episode.
Photo by Frederick M. Brown/Getty Images
Tell us what's wrong with this post? How could we improve it? :)
Let us improve this post!