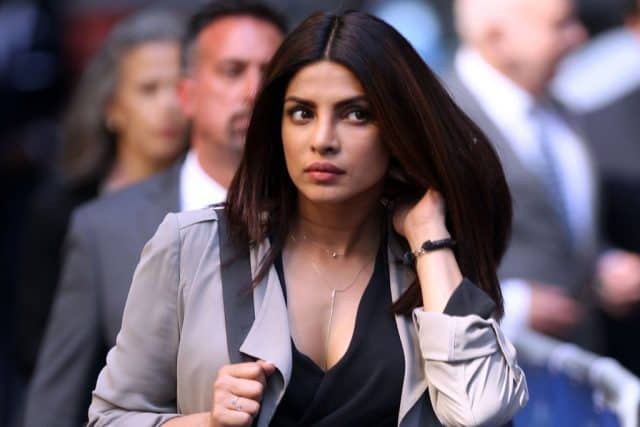 It's that time of the year again. Not only do the kiddies return to school and football games are in full swing, but a new television viewing season is upon us. Every September, TV fanatics wait for premiere week to catch the return of their favorites series and also sample the new shows that will be hitting the airwaves. This week, we will provide guidance on what you need to watch live so you don't miss the spoilers at the water cooler the next day at work. We will also discuss which shows can be recorded and watched on a lazy Saturday afternoon. Today, let's take a look at Sunday nights. This day includes the return of Quantico on ABC, FOX's Animation Domination, and Madam Secretary moving to 9 PM on CBS.
8 PM
ABC: Once Upon a Time (September 25)
CBS: NCIS: Los Angeles (October 2)
Fox: The Simpsons/Son of Zorn (September 25, September 11)
NBC: Sunday Night Football
Watch Live: The Simpsons – The 28th season premiere will feature Amy Schumer as Mr. Burns' mother in a flashback episode. Also, Frank "Grimey" Grimes will return in the Treehouse of Horror episode in October.
DVR: NCIS: Los Angeles – Someone on the team is seriously injured after Hetty (Linda Hunt) and Granger (Miguel Ferrer) are replaced by new leadership. The team continues to search for a mole in their organization.
9 PM
ABC: Secrets and Lies (September 25)
CBS: Madam Secretary (October 2)
FOX: Family Guy/Last Man on Earth (September 25)
NBC: Sunday Night Football
Watch Live: Secrets and Lies – Season 1 of this chilling drama ended in May 2015 and the wait for season 2 is finally over. Juliette Lewis will play Detective Cornell and is the only actor returning for the new storyline about the death of a woman from a wealthy family.
DVR: Madam Secretary – When the series returns, we will flash forward to the middle of election season. We will quickly find out if Elizabeth (Tea Leoni) will be President Dalton's (Keith Carradine) running mate.
10 PM
ABC: Quantico (September 25)
CBS: Elementary (October 2)
NBC: Sunday Night Football
Watch Live: Quantico – Quantico quickly became the hottest new show of the 2015-2016 TV season. Now that Alex (Priyanka Chopra) has been dismissed from the FBI after the solving of the terrorist attack, she once again will be in training. Alex will now be working with the Farm, a tech boot camp with the CIA.
Are you ready for the new TV season? Tell us what shows you will be watching on Sunday nights in the comments section below.
Photo by: ABC