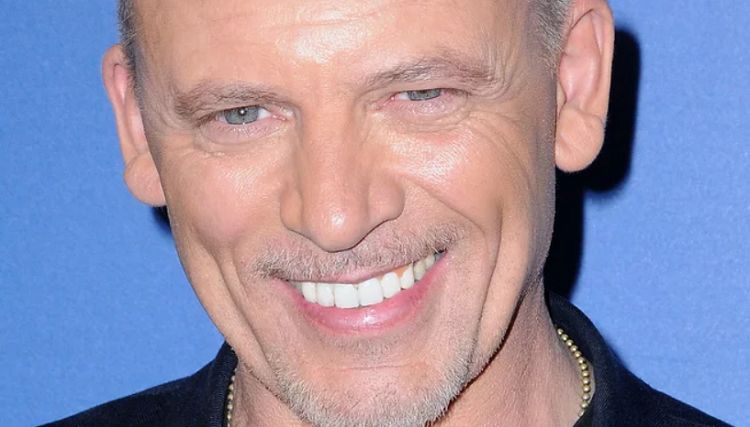 Callum Keith's acting journey looks a lot different than other people's. Although he's had to deal with a good number of ups and downs over the years, he has never let anything get in his way. As a result, he's built a career that most people can only dream of. He has been a part of dozens of successful projects and he's gotten to work with some of the biggest names in the entertainment industry along the way. Some of Callum's most widely known credits include Californication and Battlestar Galactica. Most recently, he played Lester Pocket in the TV series Umbrella Academy. Keep reading to learn 10 things you didn't know about Callum Keith Rennie.
1. He Made His First On-Screen Appearance in His 30s
Callum got a relatively late start to his professional acting career. When he made his debut on-screen appearance in the 1993 movie Purple Toast, he was already in his 30s. However, in the years since, Callum has more than made up for all of the lost time.
2. He Is a Hockey Fan
We weren't able to find any information to suggest that Callum grew up playing sports, but we do know that he is a sports fan and he especially enjoys watching hockey. Even though hockey isn't a popular sport in his home country of England, his love for hockey probably came about during the time he lived in Canada.
3. He Has More Than 130 Acting Credits
Despite the fact that Callum got a pretty late start to his acting career, he has managed to build an incredibly impressive resume. According to Callum's IMDB page, he has 133 on-screen credits. If he continues going at the pace he's been moving at, there's no doubt that he can easily reach 200 credits.
4. He Struggled with An Alcohol Addiction
Callum has faced quite a few challenges in his life, and one of them involves alcohol. According to Enprimeur, Callum "begun drinking heavily in his teens and ended up in the hospital after chugging a 26-ounce bottle of vodka, but the incident didn't deter him." Fortunately, however, he has since been able to get his drinking under control.
5. He Likes His Privacy
At this point in his career, Callum has nearly 30 years of acting experience under his belt. However, even after all of this time, there isn't a lot of personal information out there about him. That's because Callum has chosen to keep the details of his private life out of the spotlight and he prefers to keep all of the focus on his work as an actor.
6. He Likes to Stay Active
Even though we couldn't find any details on whether Callum has ever played sports competitively, we do know that he enjoys staying as active as possible. He likes doing things playing golf and going rock climbing. Not only are these things good for his body, but exercise also has lots of benefits for the mind.
7. He Is an Art Fan
Not only is Callum an artist, but he's also a fan of other people's work. However, his love for art doesn't just include acting, he also enjoys fine arts. Some of his favorite artists include Jackson Pollock and Jean-Michel Basquiat. Sadly, we couldn't find the details on his favorite pieces.
8. It's Unclear If He's Had Formal Acting Training
For lots of actors, studying acting is part of the journey towards building a solid career. However, we aren't sure if that's the path that Callum followed. There's no information to suggest that he attended drama school or trained to become an actor in any kind of formal setting.
9. He Is an Award Winner
It's always a good feeling to know that your hard work is being recognized. As an actor, this recognition generally comes in the form of an award. Throughout his career, Callum has been the recipient of several awards including two Gemini Awards. Although it's been a couple of years since the last time he won an award, I have a good feeling that he'll be taking home a lot more in the future.
10. He Is a Producer
Callum has spent the vast majority of his time in the entertainment industry working in front of the camera. However, he has also taken a step to the other side. He made his debut as a producer in 2010 with a movie called Trigger and he also produced several episodes of the TV series Shattered. It'll be interesting to see if he decides to do more work behind the scenes in the coming years.
Tell us what's wrong with this post? How could we improve it? :)
Let us improve this post!