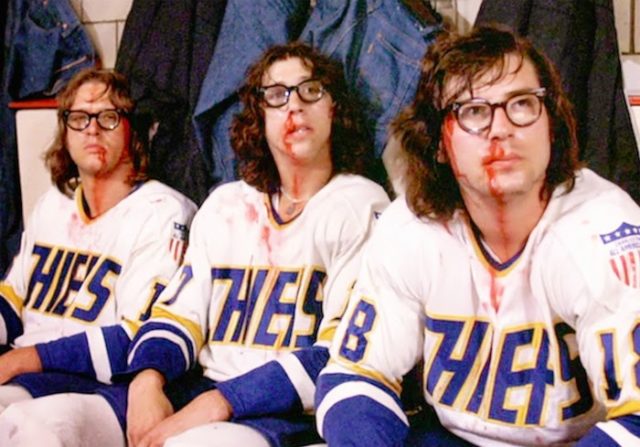 If you were born in the 1970's and 1980's, then you probably enjoyed the best hockey scenes ever. There is something special about hockey, and the game just seems to have a touch of everything from the suspense, drama, comedy and on top of it all, the unpredictable turns of events which make movies with hockey scenes thrilling to watch over and over again. Even four decades later, when technology has taken over the filming industry with action parked movies, such movies never seem to grow old, and like fine wine, they get even better for hockey lovers. Though all of them are great and fun to watch, some seem to be better than others and have left an unforgettable mark in history. Which is why we have put together the top 20 hockey scenes in the history of movies, and we are confident once you are done reading this article, you will nod in agreement.
Slapshot (1977)
It is close to four decades now since the movie slap shot was aired and still, it is quite popular and showing no intentions to fade out soon. It is a comedy film which revolves around a hockey team which uses violent play methods to gain popularity in an industrial town on the verge of collapse. The group is inclusive of the by Hanson's brothers, Steve Carlson and David Hanson who lead it in attacking their opponents, Peterboro Patriots even before the game begins which is quite a strategic move as no viewer could ever expect that to happen as most of us are used to violence after the game. The violent play fills viewers with excitement, and it is so much thrilling to watch the brothers sing the national anthem with blood-stricken faces. That scene is the most memorable part of it, and one cannot help but play it over and over again. Slapshot has blessed the world with the best hockey quotes ever and is a combination of bloody, violent not to mention comic. The team is led by Paul Newman who plays the role of coach and goes by the screen name of 'Reg' or Reggie Dunlop. The scene is enthralling in such a way that it does not only attract hockey lovers but also other games loves. However, unless you passion is on hockey, it becomes even more memorable. If you are a hockey lover, then this is a must-have on your collection.
The Mighty Ducks
There is no better way to end a weekend than by watching the Mighty Ducks movie. The energy from the children's ice hockey team is so infectious and offers you some surprising turn of events at the same time. Even though we do not know much of the cast, Emilio Estevez has been in quite many movies that whenever you see him all you need is a packet of popcorns and enough warmth as you are all set for exciting hockey scenes. He plays the reluctant coach and leads the team to victory over a team that has been reigning in hockey for many years. Emilio is a well-known lawyer who gets arrested for drunk driving and is forced into community service by being a coach to the hockey team. Being a Disney product, you can rest assured that it will not disappoint. Nonetheless, it is best for a young audience as it brings with it not only fun but also valuable life lessons such as resilience and perseverance. Don't be confused having this is our list, it is the most memorable scene you should look forward to watching.
Miracle
Moving forward to one decade ago, Miracle is another movie which also never misses out on the list of movies with the best hockey scenes. It aired in 2004, and since then it continues to be a favorite of many hockey maniacs and even other people in general. Although the ending is predictable, the play in between is quite surprising as it does not carry in the same way to the other films with hockey scenes. It gives you a little bit of everything from suspense, drama, chills and even love and where love is there are tears. The actors including Kurt Russell who plays the coach play their roles so well you may think you are watching a reality show or documentary instead of a movie.
In this film, Kurt Russell has the duty of putting together a team of players and equipping them with the relevant skills to represent America in the 1980 Winter Olympic. Even though he had a rocky start and no one believed that he could lead the team to victory against the Canadians and Finns who ruled back then, Kurt surprises the world when he does so. Additionally, the script of the U.S Olympic men team executes their role flawlessly in listening and using the skills they earn from Kurt Russell. If you haven't seen this yet, it is your time to do so.
Mystery Alaska
The best thing to do whenever you find a movie with Burt Reynolds and Russell Crowe, the best thing to do next is run it on your video player, slide in your pajamas, find popcorns and move to your favorite seat and now slide into a world full of entertainment. Mystery Alaska is such a movie, and apart from the show which the duo offers you, it also prides itself on fun hockey scenes. The plot is based on a team of hockey players known as the New York Rangers who are on their way to play against their opponents in Alaska. The screenplay is written quite exceptionally, that it fools you into believing that the Alaska based team has a chance in beating the Rangers, but at the end of it all, there is a turn of events which leads to their win. Although it is quite similar to other hockey movies, it is simply the best definition of suspense and drama. This is another scene every hockey player is yearning for. If you have not in any way seen it, here is your chance.
Legends of hockey
Even if you are not into hockey, the scenes on this film might push you into becoming a believer. It was released in the mid 90's and still boasts good airplay to date. It is a Canadian ten-hour series which revolves around the history of ice hockey so you can be sure that hockey scenes dominate most parts of the film. Thanks to its remarkable script and flow, the film has bagged some awards such as the Gemini award and also, has been nominated on several occasions. It makes one of the best scenes you can't keep off your mind.
Goon
In our list of the top twenty hockey scenes in the history of movies is yet another thrilling scene referred to as Goon. It is quite a recent movie having as it is a 2011 release. It is based on the real story of Doug Glatt whose hockey career begins when he delivers a knock out to defend his friend Pat from the visiting player. As a result of that incident, he gets a job which entails offering protection to other players and later a position in the team. You should make a point of watching and see how fate has a way of making its way in people's careers.
Youngblood
It is a product of Box Office, and hence you can be sure it will not disappoint. It features Rob Lowe who goes by the screen name Dean Youngblood and plays the role of an exceptionally talented hockey player who tries to create a reputation in the Canadian Junior Hockey team. All this he does with an aim to impress and gain popularity in the National Hockey league. Unfortunately, doing so proves to be quite a complicated process as he falls into the hands of George Finn who plays the role of a bully and goes by the name Carl Rack. However, the rough treatment ends after the bullies realize that he has some impressive skills. From there the hockey scenes with Lowe leading the team dominate. Although it has its downsides, it is practically a good watch for everyone.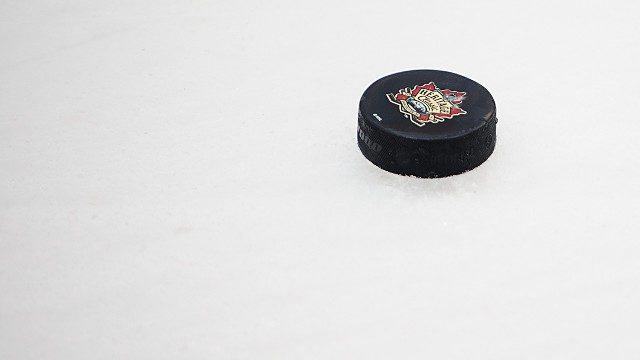 The Rhino Brothers
Like many Canadian movies, the rhino brother is also hockey based, and hence you can guess that hockey scenes dominate almost ninety percent of the film. It is based on a family whose life is all hockey most especially the mother who is a widow and is always willing to go to whatever extent it takes her to get her children to succeed in the game. The Kanachowskis love hockey especially Stephen who is the character that the movie revolves on. The exciting hockey scenes and brilliant turn out of events is just perfect. It also leaves you with a lesson that no matter what you should not give up on your dreams but commitment and perseverance should fuel you to it.
Net Worth
This mid 90's movie does not sugar coat anything but instead, it brings you the reality of ice hockey on your screen. It is based on a real-life story of friends who are willing to go the extra mile in helping each other. The scenes are filled with the hard knocks and bloody fights which take place when they are in the arena. Ted Lindsay, who is also the main character, gets involved in a row to help one of his teammate who now lives in his car. He risks his career just to help his friend and comes with some exclusive hockey scenes which will leave rewinding almost on each. Besides, it is not only fun but also gives you some valuable life lessons regarding friendship. If you happen to have some challenges in making friendship, Net worth is the scene to watch as it gives you tips for free.
Les Boys
As its title suggests, the play revolves around players of a hockey team known as Les Boys who plays in the amateur league so it's assurance that you will get served a good measure of hockey scenes. The players are from different career backgrounds, and hockey is just but part-time to them, and the team receives support from a pub owner. It has a little of everything from syndicate and gangs to matters love which takes it a notch higher and makes your watching experience even more fun. If you haven't watched it yet, here's your chance.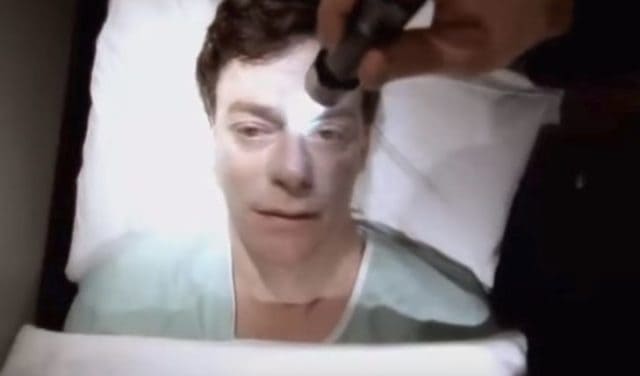 Waking up Wally
Featuring Tom McCamus, Victoria Snow, Kristen Holden Reid and Carey Feehan as the main characters, the film is directed by Dean Bennett, and although it features excellent hockey scenes, you better keep your tissues and handkerchiefs nearby as it is somewhat emotional. The plot revolves around Walter Gretzky who starts off as a mentor and coach to his son Wayne in hockey. He helps Wayne achieve success in the game but unfortunately suffers a stroke which leaves him with amnesia. He no longer remembers his contributions to the success of Wayne's hockey career or anything related to the game. So the main idea is to try and make him remember.
Canada Russia '72
If you like your hockey movies as documentaries, then you are in the right place with this one. It is a Canadian mini-series about the 1972 hockey summit series between Canada and the Soviet Union. It also helps you experience what the cold war period was like while you are in the comfort of your home as it displays the tension which was behind the scenes of the game. The game ends with the Canadians taking the trophy home. It's another scene you can't help but admire.
The rocket
Take a walk down memory lane as you enjoy great hockey scenes from the early years of Maurice who is also known as the rocket. Charles Biname directs the film and features appearances from key players in the national hockey league such as Sean Avery. The film displays the era of NHL'S history, and you get to see the beginning of Maurice's career while he was still a teenager to how he became the Rocket. It takes you back to the 1950's, and it is accurate for everyone to watch.
Pond Hockey
Pond Hockey is yet another documentary movie which will leave you a diehard hockey fan. The film which runs for approximately 79 minutes highlights and follows a few of the teams which were the first ones to participate in the first U.S Pond hockey tournament hence the name. Although the competition had about 100 units, the documentary keenly follows the Sofa King and the federal league all-stars to ensure you do not get all mixed up and also get the best hockey scenes. Without this documentary, our list of top 20 hockey scenes would not be complete.
The Forgotten Miracle
There is something about the way a documentary seems to bring out the best in hockey, and the forgotten miracle also does not disappoint. It takes the viewer back to 1960 when the U.S Olympic hockey team made the United States proud by winning the gold medal. It was the first ever in the history of the country and was won against other popular teams such as the Soviet Union. The director of the film refers to it as the forgotten miracle since the people seem to have forgotten how the team miraculously won the gold medal over the strong teams which also participated in the tournament. Being a documentary, you expect excellent hockey scenes to dominate a significant part of the film.
Happy Gilmore
Famous for blessing hockey lovers with green lines to use in conversations, Happy Gilmore is the ultimate sports film as it boasts both golf and hockey scenes and mostly the latter dominates so you can be sure you will get satisfied. Most of the plot moves around a character known as happy who tries to beat a golf player in his own game but is unable to as people realize he is a hockey player. Through the perseverance of a hockey player, Happy can defeat him and also sends him parking.
Clerks
There is no better way to enjoy hockey scenes than when they are intertwined with humor, and through clerks, you get more than what you had asked for from the ever sarcastic and ever irresponsible Randal who plays the role of Anderson in this movie. Although it is not a sports movie, it also boasts a roller hockey scene when Randal who does not like working full time closes the store on some occasions and plays hockey on the rooftop. Apart from being funny, it gives you ideas on how to make hockey, even more, fun by doing the same as Randal. He works with Dante who is always the responsible one but goes through a myriad of relationship problem.
Canadian Bacon
The Canadian bacon has a little bit of everything humor, gangs, protesters, suspense a little bit of action and on top of it a little hockey. The scene is not even actual hockey but a riot which involves the game hence making it even more thrilling. It is the perfect one for those who are not believers of the game as they get to enjoy everything and it will not come as a surprise if they look for a sports movie again.
Rookies
If you have never watched rookies then its either you are a nineties baby, or your childhood was pretty dull. It revolves around a kid who leaves his family and girlfriend behind to try and pursue a career in hockey and on top of it all make a name for him. It boasts some great hockey scenes but being a 1989 movie it is pretty hard to find.
The Red Army
Though it is a documentary which mainly follows the life of Slava Fetisov, it features exciting parts where you get to enjoy the early eighty's hockey. It brings you the raw details and also creates a feeling of nostalgia as the players seem to be so into the game unlike nowadays when they play for the sake of the cameras and fame.
Tell us what's wrong with this post? How could we improve it? :)
Let us improve this post!