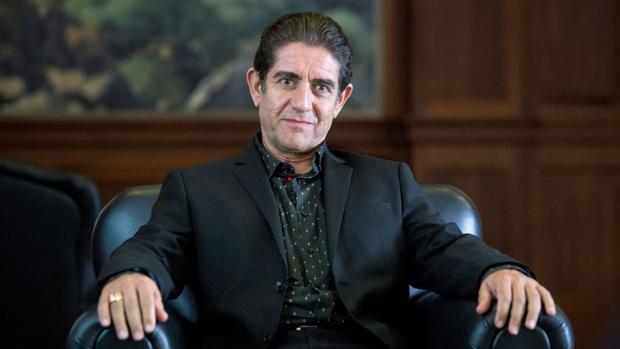 Pedro Casablanc has had the kind of acting career that most people can only dream of. He has been a consistent presence in the entertainment industry for almost 30 years. During that time, he has been involved in movies and shows, and he's gotten to work with some of the most talented people in the business. Although most of his work has been on Spanish projects, American viewers will likely know him from playing Embajador Arribas in the TV series La Fortuna. He is also in the TV show Toy Boy which is available on Netflix. Additionally, Pedro has some projects in the pipeline that will further expand his career. Keep reading to learn 10 things you didn't know about Pedro Casablanc.
1. He Was Born In Morocco
Spain is the country that most people think of when Pedro Casablanc comes to mind. As a result, many will be surprised to know that he was actually born in the African country of Morocco. However, both of his parents have Spanish roots. It's unclear when he relocated to Spain. From what we can tell, he has lived in Spain for most of his life.
2. His Last Name Isn't Actually Casablanc
There are some people in the entertainment industry who choose to use their government names professionally, and others who choose not to. Pedro is part of the latter group. His birth name is actually Pedro Manuel Ortiz Domínguez. We weren't able to find any details on why he decided to use Casablanc in his acting work.
3. He's An Award Winner
No matter what line of work you're in, it's always nice to know that your talents are being recognized and appreciated. In the entertainment industry, that recognition typically comes in the form of awards. During his career, Pedro has taken home home quite a few awards. Some of them include a Feroz Award for Best Leading Actor (TV) and an Ocandas Award for Best Actor in Spanish Fiction.
4. He Has Behind the Scenes Experience
Pedro has been in front of the camera for most of his career, but that isn't the only thing he contributed to the entertainment industry. He is also a writer and director who made his debut in 2009 with a short film called Burbuja. To date, that is his only behind-the-scenes credit.
5. He Has 150 Acting Credits
To say that Pedro's acting resume is impressive would be an understatement. He has worked on more projects than many actors do in their entire careers. According to IMDB, he has 150 acting credits. This number includes the handful of projects he's working on that have yet to be released.
6. He's Done Voice Work
Pedro has shown time and time again that he has what it takes to shine in front of the camera. However, some of his fans may not realize that he is also a very talented voice actor. He has worked on several voice projects over the years such as Parallel Mothers and a short film called Palmera seca (Dry palm tree).
7. He Loves Spending Time Outdoors
Due to the success Pedro has had in his career, his schedule is probably pretty packed. However, when he does get some time to relax, he enjoys being outdoors. From hanging out by the water to going on long walks, he really likes to take time to experience the beauty of nature.
8. He's Quiet About His Personal Life
Many people who have careers that put them in the spotlight feel tempted to let the world into their personal lives. That has never been Pedro's style, though. He likes to stay low key when it comes to his personal life so there aren't many details about him floating around. By keeping all of the attention on his career, he has probably allowed himself to avoid lots of unnecessary drama.
9. He Likes to Read
Pedro has made a name for himself by telling stories, but he also likes to be on the other side. He is an avid reader and he loves to kick back with a good book and get lost in a story. Reading is also a great way for Pedro to disconnect from the stress of every day life and focus his attention on something else.
10. He's Well Traveled
Being a professional actor has allowed Pedro to have lots of cool experiences, and traveling is one of them. He has gotten the chance to visit some beautiful places such as France and Mexico. However, no matter how many places he visits, Spain will always have an extra special place in his heart.