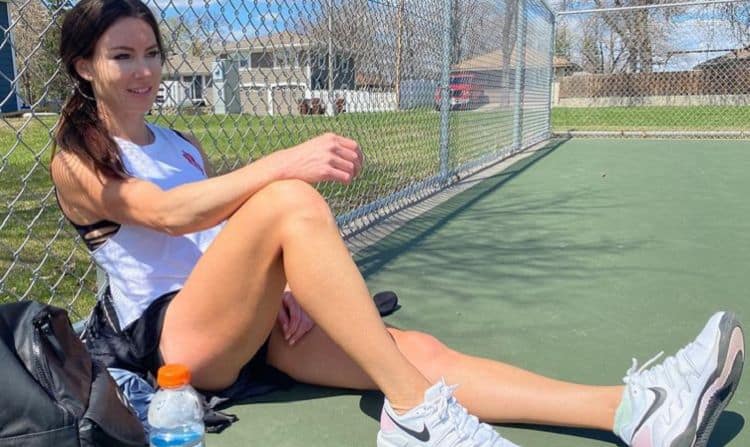 Jennifer Tavernier didn't exactly plan on becoming a public figure, but sometimes life has a way of putting you in situations that you never imagined. Jennifer rose to prominence in 2018 when she was a contestant on American Ninja Warrior. Her time on the show earned her the respect of people all over the country. Although her time in the reality TV world is over, Jennifer has managed to extend her 15 minutes of fame thanks to her strong social media presence. Only time will tell if she ever ends up back on our screens, but even without the cameras, she has shown that she is still a star. Keep reading for 10 things you didn't know about Jennifer Tavernier.
1. She's From Minnesota
For the most part, Jennifer has chosen to keep the details of her personal life pretty private. Something we do know, however, is that she is from Minnesota and she still lives there. Although Minnesota is one of those states that's easy to forget about if you're not from there, it will always be home for Jennifer.
2. She Has An Account on OnlyFans
Since its launch in 2016, OnlyFans has become very popular. The platform allows people to share premium content by charging a monthly subscription fee. OnlyFans really gained a lot of traction during the pandemic which allowed creators to boost their income. Jennifer has an account on OnlyFans and people will be happy to know that it's free to subscribe.
3. She's A TikToker
One of the biggest perks of doing a reality TV show is that it often allows people to build a large following on social media. On top of being popular on Instagram, Jennifer also has a TikTok account where she has a million followers. Her content has gotten more than 7 million total likes. Most of her content is centered around her passion for fitness.
4. She's A Mom
Jennifer has accomplished a lot of cool things over the years, but nothing means more to her than being a parent. Jennifer is a proud mother of two. Every once in a while she shares a photo of her daughters on social media. She does her best to set a positive example for them and set them up for success in the future.
5. She Studied at Bethel University
Although Jennifer ultimately decided to pursue a non-traditional path, there was a time when her journey was far more traditional. According to her LinkedIn profile, Jennifer attended Bethel University in Saint Paul, MN. During her time there, she was a member of the tennis team. Unfortunately, her profile doesn't reveal what she majored in.
6. She Likes to Inspire Others
Jennifer's passion for American Ninja Warrior isn't just about her. She also enjoys being able to set an example for other young women and help inspire them to know that they can do anything they want to do. There's no doubt that there are countless people who look up to her and admire the path she's taken.
7. Her Younger Brother Died By Suicide
Just because Jennifer is a positive and upbeat person doesn't mean that she hasn't endured rough times during her life. Her younger brother died by suicide after dealing with PTSD from his time in the military. Each year, Jennifer posts in his memory. In an Instagram post on his birthday in 2020, she wrote, "Happy birthday to my brother❤️ Today he would have been 36. He struggled through high school, but when he found the Marines he became a different person. Alive, with purpose. He served in the Infantry for 6 years, became a Sergeant, and served two tours in Iraq. He was awarded a Purple Heart for TBIs he received in combat. Eventually, he lost a battle with PTSD, and his death shook my family to the core."
8. She's Always Loved Fitness
There are some people who don't develop an interest in fitness until they're adults, but that's not true for Jennifer. When American Ninja Warrior Nation asked her when fitness became important to her, she said, "Since I was like eight months old and running already. I grew up playing sports and I never really stopped."
9. She's A Pickleball Player
Jennifer's competitive tennis days are over, but she has found another sport to enjoy. She is a semi-professional pickleball player. For those who aren't familiar with pickleball, it is a paddle sport that is similar to tennis. Some of her matches can be found on YouTube.
10. She's A Public Speaker
Her workouts aren't the only way that Jennifer likes to share herself with the world. She has also gotten the chance to do some public speaking engagements and it's something she really enjoys. Speaking to audiences is another great way for her to connect with others.