It's safe to say that Aidan Gallagher has climbed the ranks of the entertainment world. The young actor launched his career back in 2013 and has maintained a steady workload ever since. Gallagher is probably best known for his role in the Netflix series The Umbrella Academy. His role as Number 5 proved he was more than just a Nickelodeon star.
Outside of acting, Gallagher's life seems to be quite as fascinating. Needless to say, that's a solid reason to learn more about the star. Continue reading to learn 10 things about Aidan Gallagher that you probably weren't aware of.
1. Aidan Gallagher Is A Los Angeles Native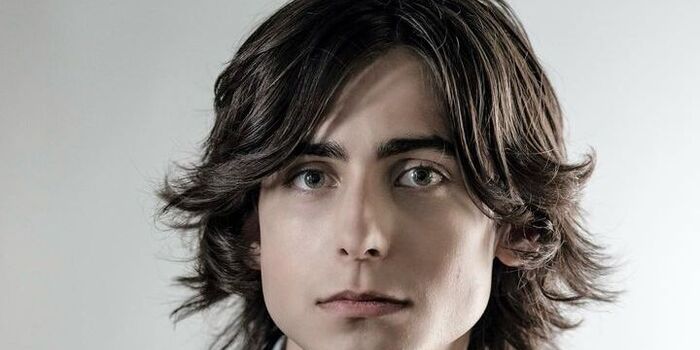 Moving to Los Angeles is often considered to be one of the most important first steps on the road to success for aspiring actors. Seeing as the actor was born and raised in Los Angeles, he lucked out in the sense that he never had to make the big move. In addition, his father has worked in the entertainment industry, both as a talent manager and a literary agent.
2. He's A Virgo
Gallagher was born on September 18, 2003, which means he's a Virgo. He was born to parents Rob and Lauren Gallagher. As mentioned earlier, his father works as a talent manager and a literary agent. So, there's no doubt that it wasn't too hard for him to get a start in showbiz.
3. He's A Skilled Lyricist And Musician Overall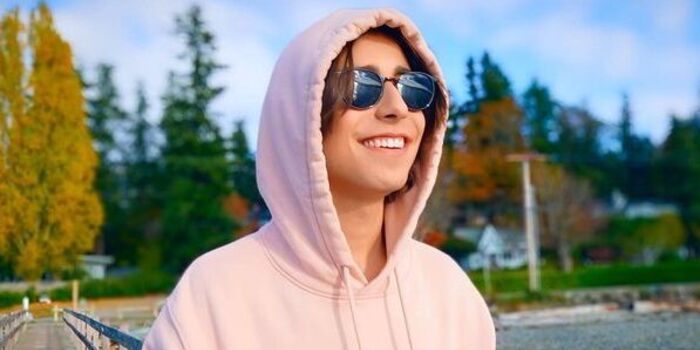 Although most people know the Umbrella Academy star on account of his acting, he's also a talented singer, songwriter, and guitarist in his own right. He has already distributed a few of his original songs and plans to release an album in the near future. Additionally, Gallagher has posted a handful of music videos on his YouTube Channel.
4. He's A Staunch Advocate Of Veganism
In recent years, a growing number of people have decided to switch to plant-based diets for a variety of reasons. A couple of those reasons are health-related, but for the most part, it points back to the environment and animal rights. Gallagher is in the latter category and has embraced the vegan lifestyle. He frequently uses his social media accounts to spread information about veganism.
5. Aidan Gallagher Was Accused Of Being A Bully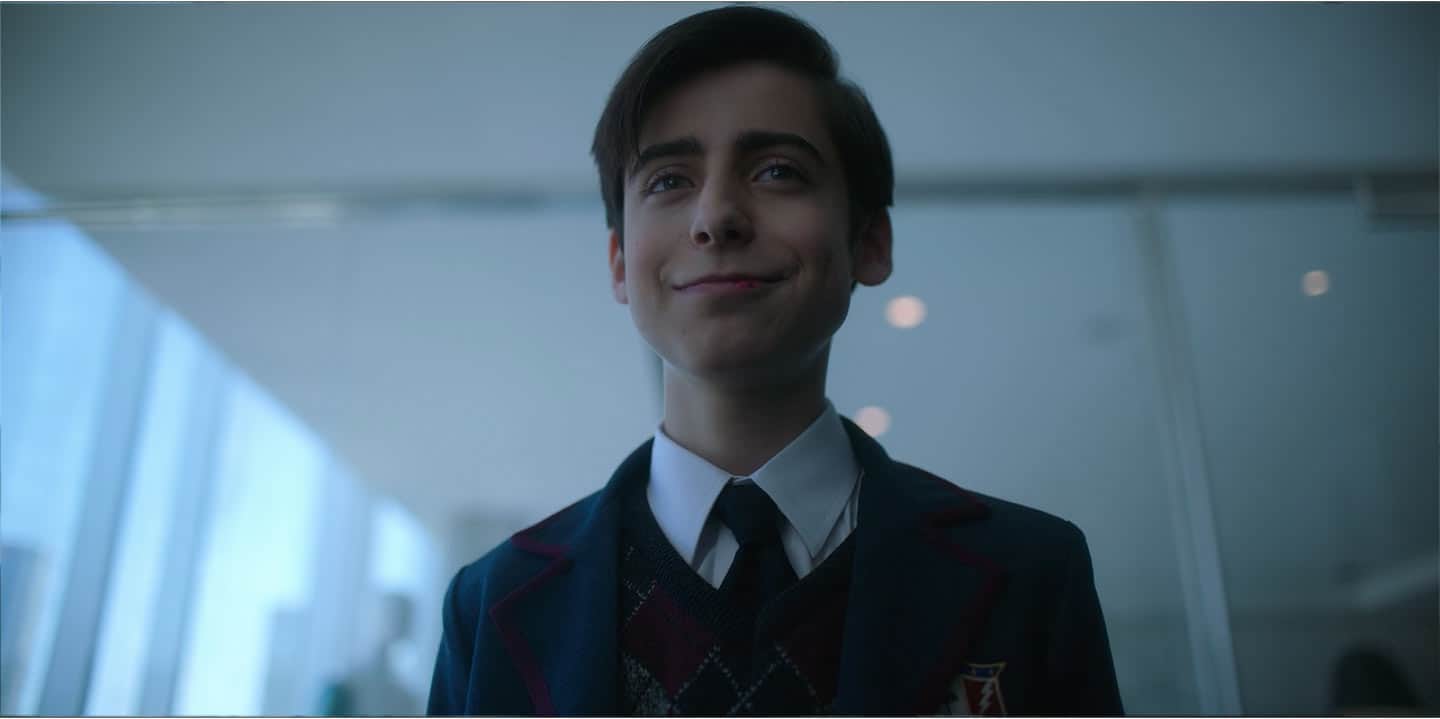 There are tons of advantages that come with being famous. However, the downsides are just as brutal, seeing as the general public judges celebrities a lot harsher. This happened to Aidan Gallagher as he was accused of being a bully for allegedly tweeting inappropriate comments about mental health. However, he denied that he made any derogatory comments and stated that the account that made the comments was created to smear his reputation.
6. He's A Diehard John Mayer Fan
When it comes to his musical influences, it's clear that John Mayer is right at the top of that list. He has openly expressed his admiration for Mayer and even said, "Everyone who knows me knows I'm crazy about John Mayer, and he has a band of great musicians." It's safe to say that he picked a good musical influence.
7. He Held The Record For Youngest Goodwill Ambassador For The Environment At The United Nations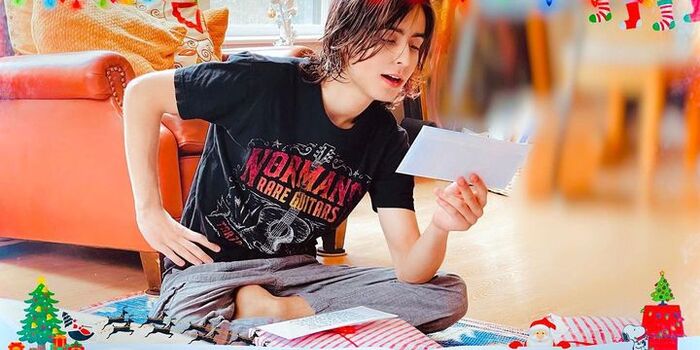 So far, Gallagher has used his platform for more than just personal gain. Altogether, he seeks to leave the world a better place than he found it. To that effect, he's a member of the Human Rights Campaign. Additionally, the United Nations appointed him as a Goodwill Ambassador when he was a mere 14 years old. This appointment made him the youngest individual ever to hold the position.
8. Aidan Gallagher Loves The Environment
Let's start off by saying that his veganism is already a clear indication of this. Additionally, Gallagher is committed to protecting the natural world. Despite his age, he has a keen awareness of the world around him. He claims that "saving the planet from greedy people and polluters" is one of his primary motivations in life.
9. He Was Ecstatic To Join The Cast Of "The Umbrella Academy"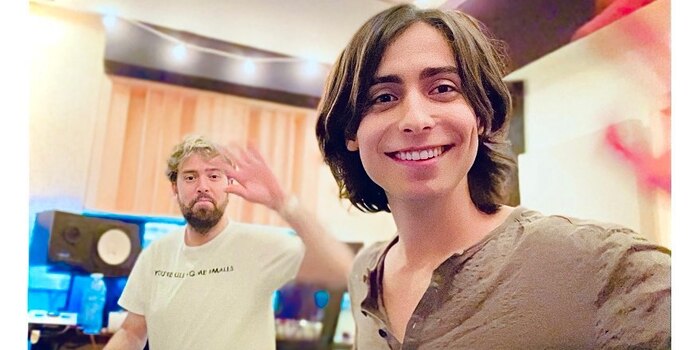 When Aidan Gallagher was offered the part he auditioned for on The Umbrella Academy, he couldn't have been more overjoyed. Landing a leading role is practically every actor's dream. But even more, landing a leading role in a show based on comics you practically binged on is epic. During an interview, he revealed, "I get to play a 58-year-old time-traveling assassin who comes back from the future to save the world from the apocalypse. This would have been a dream role for any teenager, but for me, it was a once-in-a-lifetime opportunity."
10. Aidan Gallagher Has Already Been Nominated For Awards
Aidan Gallagher has already garnered praise and admiration for his enormous talent. It's safe to say that this is just the beginning. He was nominated for a Young Artist Award for Outstanding Young Ensemble Cast in a Television Series in 2016. By 2017, he was recognized for his performance in Nicky, Ricky, Dicky & Dawn when he received two nominations at the Kids' Choice Award. Although he hasn't quite bagged an award, it is likely just a matter of time until he does.