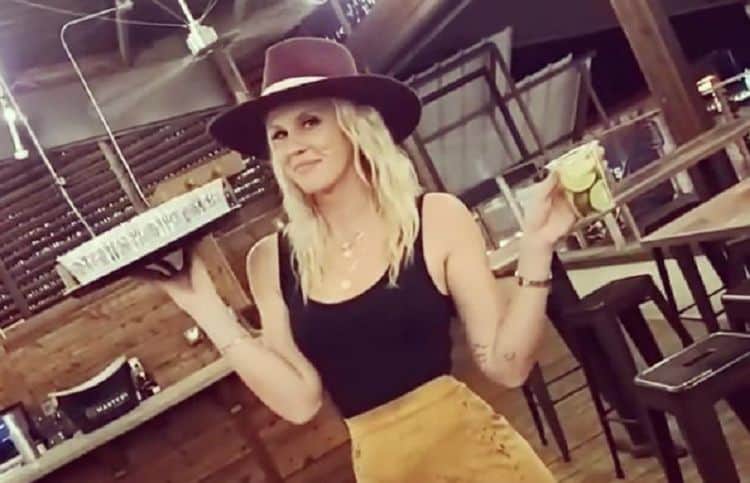 If you don't follow football, it doesn't matter. You still know the name Terry Bradshaw. Not only was he a famous football player in both college and in the NFL, but he's also a famous sportscaster, and he's been in more than his fair share of television shows and movies. He is a man who simply cannot do anything wrong, and he's so popular across the world that E! decided it was time for him to have his own show – about his own life. That's why we all know Lacey Hester-Luttrull. She's part of "The Bradshaw Bunch," and she's gained some serious popularity since she began appearing on the show. So, who is she?
1. She is Terry Bradshaw's Stepdaughter
Her mother is Terry Bradshaw's longtime wife, but he is not her father. She was born before her mother began dating her stepfather. Her own father is David Luttrull, her mother's first husband. Their marriage ended in divorce, and her mother ended up marrying the famous NFL star when she was a child.
2. Bradshaw is a Father to Her
She might have her own father, but that doesn't mean she's not happy to have Bradshaw as a stepfather. He's been part of her life since she was a little girl, and he is a great bonus dad to her. He's been part of her life for more than two decades. Her mother dated him for 15 years prior to marrying him in 2014.
3. She's a Coach
If there is one thing her bonus dad taught her growing up, it's that sports are the best. He instilled that love in her mind, and she's taken it into her own life. She is a high school women's basketball coach. She has always loved sports, and she is now working on sharing that love of athletics with other young women who need a role model and a mentor.
4. She's Close to Her Stepsisters
Terry Bradshaw had two daughters of his own with his third wife, Charla Hopkins. Their names are Erin and Rachel. They've grown up together, essentially, over the course of more than 22 years now, and they are exceptionally close.
5. She Lost Her Brother
She was not an only child in her mother and father's marriage. She had an older brother, Cody, who died in 2009. He was using drugs when he overdosed. The loss of her brother has been painful and horrific for both her and her mother as well as their extended family. It was a tragic time in their lives, and we imagine not a day goes by they don't think of him and the sadness they feel in his absence.
6. She Raises Awareness
Losing her brother to drugs is not something she can just get over. She and her mother have spent their years working hard to bring awareness to the world about how dangerous it is to use heroin. They hope they can help raise money, education, and awareness so that they can save even one life. No one should ever have to feel the way that they felt when they lost Cody.
7. She's a Mom
She is a mother two times over. She has a daughter whose name is Zurie and a son whose name is Jeb. Her daughter is exceptionally close to Bradshaw, and by all accounts, he makes a pretty awesome grandfather. Zurie and Bradshaw together are hilarious. Perhaps it's the fact that she is utterly unimpressed by his words of wisdom that makes their dynamic so much fun, but it's also obvious that she is the first grandchild in the family and her grandparents are utterly obsessed with her.
8. She's Married
Her husband, Noah, is a private chef. Together, they share their son, Jeb. Her daughter, Zurie, does not belong to her husband as she had her daughter prior to meeting Noah Hester. However, he is a wonderful additional father to her little girl just like her own stepdad was a wonderful additional father to her.
9. She's Low-Key
One of the things that have made Lacey so appealing to her new fans is that she is very low-key. She lives a relatively quiet life with her husband and their kids, and she is not someone who is filled with drama and animosity. She's easy-going, likable, and funny, and the fans who tune into her stepdad's show are seriously into seeing more of her.
10. She Doesn't Share Much About Zurie's Father
First and foremost, who her birth father might be is not something the world is entitled to know. Second, her mother will do anything and everything necessary to protect her privacy, and she does not open up about that. It's clear to us that Lacey is a great mom and that she's doing what she does best.