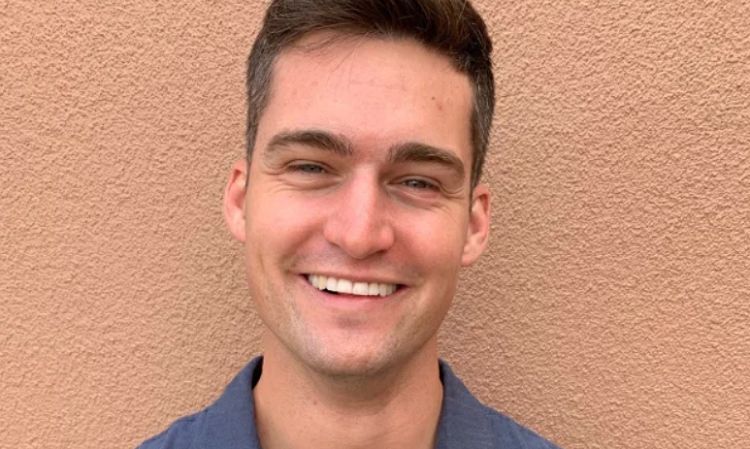 Tanner Guisness is at the point in his life where's ready to settle down, but unfortunately, he hasn't met the right woman yet. Now, he's hoping to change that as a contestant on season 17 of The Bachelorette. Sure, everyone on the show wants to 'win', but Tanner is hoping really build a long-lasting connection with Katie. Even though the competition is going to be pretty intense, Tanner is ready and willing to give it his all. We won't know how things end up for Tanner until further into the season, but there are already quite a few people out there who are hoping he makes it to the end. Keep reading to learn 10 things you didn't know about Tanner Guisness.
1. He's From Colorado
At the moment, there isn't much information out there about Tanner's personal life. While some sources suggest that he is from the San Diego area (where he lives now), it appears that he may actually be from Colorado. He attended high school at Alexander Dawson High School in Lafayette, CO.
2. He Studied Marketing
Education is something that Tanner has always taken seriously. He studied at the University of Colorado, Boulder. He earned a bachelor's degree in marketing in 2015. While in college, he also joined a fraternity called Sigma Alpha Epsilon. It doesn't appear that he was involved in any other organizations or activities.
3. He's An Entrepreneur
Tanner is the kind of guy who is all about his business. He is the founder/CEO of a company called Dye Is Life which is dedicated to beer die/snappa which is a tabletop game similar to beer pong. According to Tanner's bio on the business' website, "My mission with Dyeislife is to spread the game from coast to coast, bring the best unfiltered/non-PC content to you for your viewing pleasure, and to keep Dyeislife in the hands of the people who made it great to begin with, all of you!"
4. He Loves To Travel
Traveling is one of the most enriching experiences a person can have, and Tanner's goal is to travel as much as he can. He loves visiting new places and has gotten the chance to see lots of beautiful destinations in the United States and other parts of the world. Some of the places he's been include Australia and Mexico.
5. He Enjoys Spending Time Outdoors
The beauty of nature is one of the few things that nothing can compare to. Any time Tanner gets the chance to experience it, he takes full advantage. Tanner really enjoys spending time outdoors. Some of his favorite hobbies include things like hiking, fishing, and swimming.
6. He Loves Dogs
Tanner seems to be a dog person. While it's unclear if he has a dog of his own, his Instagram contains a couple of really cute puppy pics that make it very clear he's a dog person. Most people would agree that there's something heartwarming about knowing someone is a dog person, so hopefully, Katie agrees.
7. He's Very Family Oriented
Tanner comes from a tight family and it's obvious that his relationships with his loved ones are very important to him. Based on his Instagram posts, it looks like he has one sibling: a younger brother named Brody. Being family-oriented is a quality that a lot of people look for in a partner so it will likely work in his favor.
8. He Works In Real Estate
Things in Tanner's love life may not be going the way he'd hoped, but he's found lots of success in other areas. He works as an account executive at Lawyer's Title Company. His LinkedIn profile states. "My goal is to procure real estate business for the Lawyer's Title and Escrow Officers in the Inland Empire and Coachella Valley area."
9. He Loves A Good Adrenaline Rush
Tanner is all about living life to the fullest, and he really likes to do things that get his blood pumping. He isn't afraid to try new things and push himself to the limits. Some of the things he likes to do are go surfing, jetskiing, and he's even gone skydiving. This could either be a great thing in Katie's eyes or she could find it offputting.
10. He's 28
We weren't able to uncover any information on Tanner's date of birth, but he is believed to be around 28 years old. This makes him two years younger than Katie and older than a few of the other contestants. The fact that he's in his late 20s could mean that Tanner is very serious about wanting to settle down.
Tell us what's wrong with this post? How could we improve it? :)
Let us improve this post!