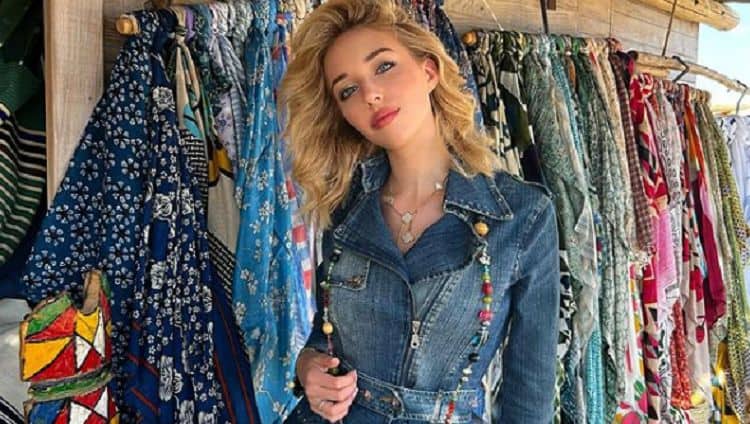 In a world where technology has lifted the veil of mystery surrounding royal families, Princess Maria Chiara of Bourbon stands as a shining example of a modern princess. With a substantial social media following of over 65,000 people, she captivates her audience with her fashion-forward style. As her influence continues to grow, let's delve into 10 lesser-known facts about Princess Maria Chiara.
1. A Polyglot Princess
Thanks to her royal upbringing and access to top-notch education, Princess Chiara has become proficient in multiple languages. She can read, write, and speak English, French, Italian, Spanish, Portuguese, and Russian fluently, showcasing her intellectual prowess.
2. A Passion for Sports
Growing up, Princess Chiara participated in various sports, including tennis, swimming, gymnastics, and cheerleading. These activities not only kept her active but also taught her valuable life lessons that she carries with her today.
3. The Creative Eye of a Photographer
Princess Chiara's creative side is evident in her love for photography. While she may not consider herself a professional, her Instagram profile showcases her talent for capturing stunning images.
4. A Musical Royal
Princess Chiara's talents extend beyond languages, sports, and photography. She also plays the piano and is learning the guitar. However, it seems that music remains a hobby rather than a professional pursuit.
5. A Heart for Helping Others
Using her privileged position to make a difference, Princess Chiara actively supports various charitable causes. According to her bio, she participates in events like the No Finish Line, Ocean 1 project, UNICEF, and the Italian Association "Salvamamme".
6. Aspiring Actress
While her royal status may be her current claim to fame, Princess Chiara harbors a passion for acting. She is attending drama school to hone her skills, and who knows, she might one day make a splash in the entertainment industry.
7. A World Traveler
One of the perks of being a princess is the opportunity to travel the world. Princess Chiara has been fortunate to visit exotic destinations like the United Arab Emirates and St. Tropez, experiencing diverse cultures and landscapes.
8. A Devoted Dog Lover
Princess Chiara's love for dogs is evident in her three adorable Italian Greyhounds, Cosmo, Cairo, and Candy. These furry companions even have their own Instagram profile, showcasing her affection for her pets.
9. An Artistic Painter
Adding to her list of artistic talents, Princess Chiara enjoys painting as a way to unwind and escape the chaos of everyday life. Occasionally, she shares glimpses of her artwork on her Instagram profile, revealing her creative flair.
10. A Teenage Royal
Despite her extensive experiences and accomplishments, Princess Chiara is only 17 years old. While her life may be vastly different from most teenagers, she still enjoys having fun and embracing her youth. With a bright future ahead, many are eager to see what path Princess Chiara will choose to follow.