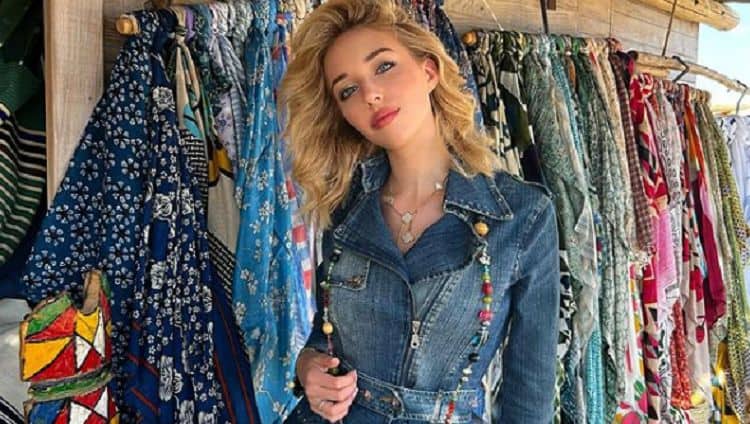 There was once a time when members of royal families were seen as being very mysterious. Thanks to technology, however, a lot of that has changed. Princess Maria Chiara of Bourbon is proof and she is the prime example of a modern princess. Over the last several years, she has built a substantial social media following that includes more than 65,000 people. Most of her content centers around fashion, and she has often been applauded for her sense of style. As her following continues to grow, it'll be interesting to see how she builds out her social media following. Keep reading to learn 10 things you didn't know about Princess Maria Chiara.
1. She Speaks Several Languages
Members of royal families typically have access to the best education in the world, and Princess Chiara is no exception. She spent most of her time in school working with private tutors. During that time, she learned many languages. She can read/write and speak English, French, Italian, Spanish, Portuguese, and Russian. She is fluent in all of them.
2. She Likes to Stay Active
Princess Chiara grew up playing a number of sports, and she's always enjoyed a little bit of friendly competition. Some of the sports she's played include tennis, swimming, gymnastics, and cheerleading. Not only are sports a great way to stay active, but they can also teach people valuable lessons that they can carry into other areas of life.
3. She Enjoys Taking Pictures
In addition to her academic pursuits, Princess Chiara has always had a creative side. While she may not think of herself as a photographer, her Instagram profile makes it clear that she really enjoys taking pictures. In addition to being something she likes to do, it's also something she's good at.
4. She Plays Instruments
If you thought Princess Chiara's talents stopped with languages, sports, and photography you might want to think again. She also plays the piano and she has also been learning the guitar. That said, there's nothing to suggest that she has an interest in pursuing music as anything other than a hobby.
5. She Like Helping Others
Princess Chiara has done her best to use her privilege to help those in need. According to her bio, "Her Royal Highness takes part in the No Finish Line, a charitable event under HSH Prince Albert II of Monaco's sponsorship in Monte Carlo. She supports, between others, the Ocean 1 project, the UNICEF and the Italian Association "Salvamamme"."
6. She Wants to Get Into Acting
Being a princess might be her claim to fame now, but that might not always be the case. Princess Chiara also likes acting and it could end up being something she decides to pursue on a serious level. She is in drama school where she hopes to further develop her acting skills. Perhaps one day she'll be able to break into the entertainment industry.
7. She Loves to Travel
Being a princess comes with lots of cool perks, but the ability to travel anywhere at any time is probably one of the best. Throughout her life, Princess Chiara has been fortunate to see more of the world than most people could even imagine. She has visited places like the United Arab Emirates and St. Tropez.
8. She's A Dog Person
Knowing whether someone prefers dogs or cats can give you some interesting insight into their personality. After all, studies have shown that dog people tend to be natural extroverts while the opposite is true for cat people. For anyone who was wondering, Princess Chiara appears to be a dog person. She has three adorable Italian Greyhouds named Cosmo, Cairo, and Candy. The pups have their own Instagram profile.
9. She Likes to Paint
Since we've already established that Princess Chiara is a very artistic person, it shouldn't be too surprising to know that she has another artistic talent up her sleeve. She really enjoys painting and it's the perfect way for her to disconnect from the hectic nature of the world and focus on something else. Every once in a while, she shares photos of her work on her Instagram profile.
10. She's Only 17
Although Princess Chiara has already been able to see and experience a lot, the reality is that she's just a kid. Princess Chiara just turned 17 this year. While life certainly isn't like most people her age — or most people, period — she still likes to have fun and enjoy herself like any teenager. There are lots of people who are excited to see what Princess Chiara decides to do in the future.