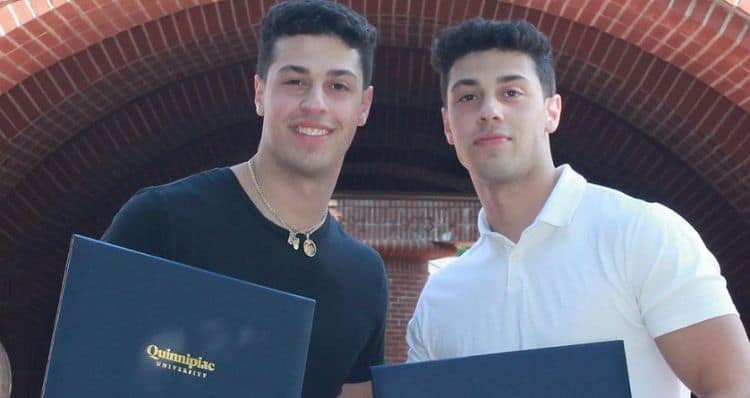 Joey Young is ready to settle down with the woman of his dreams, the only problem is that he hasn't found her yet. However, he's looking forward to finding her and he believes that The Bachelorette will be able to help. Joey is a contestant in the show's upcoming 19th season and he's excited to share his journey with the world. That said, the road definitely isn't going to be easy. With more than 30 other men competing for the affection of the same two women, Joey is going to have to find a way to stand out and show that he is the best option, but that's a challenge he seems more than ready for. Keep reading to learn 10 things you didn't know about Joey Young.
1. He Is From Connecticut
As a Connecticut native myself, I always feel a little bit of excitement when I find out that someone else is from my home state. Joey was born and raised in Brookfield, CT and he is very proud of where he's from. However, it appears that he is currently based in New York City.
2. He Has a Twin
Joey has an identical twin brother named Justin and the two have a very close Justin. In fact, Justin is also going to be a contestant on the 19th season of The Bachelorette. Some fans think these two might try to pull the ole' switch-a-roo on the bachelorettes.
3. He Is An Adventurous Person
Joey is the kind of person who likes to make the most out of everything life has to offer. He isn't afraid to try new things and he's always down for a fun adventure and he isn't afraid of a good adrenaline rush. This is something that Rachel and Gabby will probably like about him.
4. He Is 24 Years Old
There is more than a 10-year age difference between the guys on The Bachelorette, and being 24 puts Joey on the younger end of the spectrum. Due to his age, there are already some fans who don't believe that he is serious about wanting a relationship. Some have even suggested that he and his brother are only doing the show for attention.
5. He Loves Being Out By the Water
There's nothing better than being outside and enjoying a beautiful day, and this is something that Joey likes to do as often as he can. He really likes being near the water whether that means boating, swimming, or riding jet skis. Fortunately for him, he's always lived relatively close to the coast.
6. He Likes to Joke Around
According to Joey's official bio for the show, he can be described as a "goofball". While it's true that most people like a partner who has a good sense of humor, joking around too much can also be a turn-off. If Joey comes off as too much of a jokester, it'll only reinforce some people's belief that he is too young to be looking for such a serious relationship.
7. He Has a Master's Degree
Just because Joey likes to joke around and have a good time doesn't mean that there aren't some things he's serious about. Apparently, his education is something that he's taken very seriously. He has a bachelor's degree in biomedical marketing and a master's degree in business analytics. Both are from Quinnipiac University.
8. He Works in the Medical Field
There are countless people who never end up working in the field they went to school to study, but Joey is one of the lucky people who was actually able to start a career in his field. He is currently an assistant account executive for a company called Cadent Medical Communications.
9. He Loves Cheeseburgers
Is there one food that you can eat every day and never get tired of it? If so, you and Joey definitely have something in common. He really loves cheeseburgers and would live off of them if he could. Although there are lots of people out there who would agree that cheeseburgers are pretty good, eating them all of the time would be a stretch for most.
10. He Likes to Party
Joey's lust for life doesn't include his love for adventure and his sense of humor. Joey also likes to hit the club and have a good time, which is something that's easily accessible in a place like New York City. However, if he really is serious about settling down, he might have to accept the fact that his partying days are going to have to slow down a little bit.
Tell us what's wrong with this post? How could we improve it? :)
Let us improve this post!