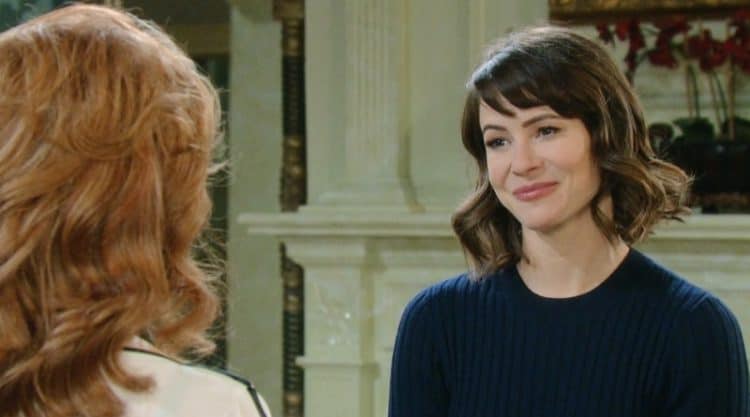 Linsey Godfrey might not have a name you recognize, but you know exactly who she is the moment you see her face. That's when her name stops ringing a familiar bell and clicks. She's most famous for her daytime television characters – she always plays an innocent woman who makes a huge impact when she finally decides to do what she wants. She is also famous for her open dialogue about her own health issues, her life, and her work. She is someone worth getting to know.
1. She is an 80s Girl
She didn't spend much time in the 80s, but everyone loves to say they are an 80s kid. She was born on July 25, 1988, which means she may not even remember any of her years in the 80s. She did, thankfully, get to grow up before the internet changed the world and how our children live forever.
2. She's a Floridian
She was born in a small town called Bartow, Florida, but she was raised in the small coastal community of Stuart, Florida. She got to grow up on the water, and she got to have the typical Florida childhood that involves being on the water all the time, learning to drive a boat prior to learning to drive a car, and spending 10 out of 12 months of the year on the water.
3. She Grew Up With Her Mother
She was raised by her mother, but she doesn't speak of her father. We don't know if he was involved in her life or not, but we do know that she and her mother were the ones who were together when she was growing up in Florida.
4. She Fishes
She's described as an accomplished angler, which is not strange when you are born and raised in Florida. All kids who grow up here along the water know how to fish, they know how to boat, and they are paddleboarding and kayaking before they know how to walk. It's a Florida thing.
5. She's a Soap Star
She's most famous for her many roles in the daytime arena. She starred in both The Bold and the Beautiful as the lovely Caroline Spencer – who did some pretty awful things, but was lovely nonetheless. She is also famous for her role as Sarah Horton – another lovely lady who found herself caught up in some questionable situations – in the hit soap Days of Our Lives.
6. She is A Survivor
She's a cancer survivor. In 2006, she was diagnosed with Hodgkin Lymphoma, which is a form of cancer that affects the white blood cells. She spent months undergoing treatment to get rid of her cancer and put her in remission, but she lost out on several jobs she'd already booked as a result – and she believes her career was affected by approximately two years of her life.
7. She is a Mother
She became a mother in 2014. She was dating Robert Adamson, who was starring in The Young and the Restless at the time. They became pregnant and announced their impending parenthood just before Christmas in 2013. Her little girl was born in June of 2014. The former couple named her Aleda Seren.
8. She Was hit By a Car Once
She'd only been a mother for about a year when she was hit by a car while walking in Los Angeles. The car hit her hard enough to break both of her ankles, and she made a full recovery. However, this was not before the press found out she was hit and made a gross mistake in reporting that both of her legs were badly broken, causing her fans and her friends and family to worry.
9. She Suffers From Mental Health Issues
She was diagnosed with both bipolar 2 disorder as well as borderline personality disorder, and she came clean with the world on her own Instagram page in early 2021. Bipolar 2 is defined as a person who has both one instance of major depression and one instance of hypomania. Borderline personality disorder, on the other hand, is characterized as a person who typically struggles with their own sense of self in a distorted manner, their own emotional reactions being far stronger than anything else, and a history of unstable relationships. She speaks of it, and her intent is to keep her life honest and to help those who might need the encouragement or who might feel alone in their own diagnosis.
10. She is Dating
She was engaged for some time to her daughter's biological father, but they ended their engagement following her birth. The couple made it clear that while they no longer wished to spend their own lives together, they would always raise their daughter together in a loving manner. She is currently dating the famous Breckin Meyer. The two began their relationship at some point in 2017, and it appears that they are still together despite the fact that they are both highly private individuals who spend their time focusing on their personal lives. We cannot find any information to suggest they are no longer together
Tell us what's wrong with this post? How could we improve it? :)
Let us improve this post!