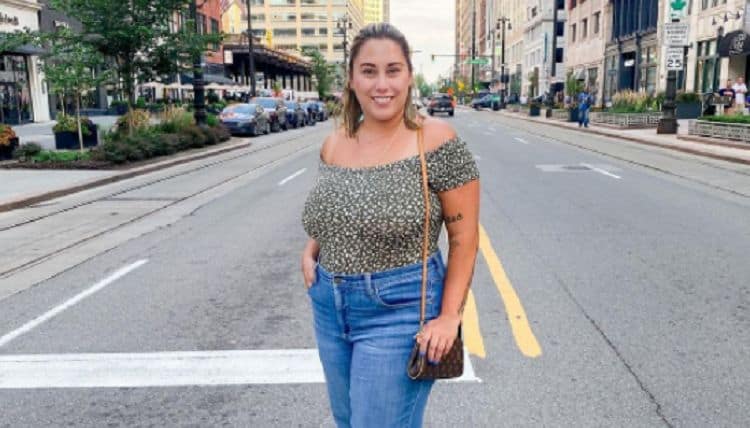 When you hear the name Mathers and you were a teen in the 90s and 2000s, you associate the name with Eminem. He's one of the most famous rappers of our generation, and his real name is Marshall Mathers. His personal drama was regularly plastered on newspapers and in teen magazines, and he was never exactly big on keeping his personal feelings about his sometimes wife, sometimes ex-wife, Kim, out of his lyrics. We all feel as if we know him, and we have all been cheering his daughter along as she has grown into such a lovely young woman. But, just who is Alaina Marie Mathers? Is she related to the rapper with that last name? We have everything you need to know.
1. She is Eminem's Second Daughter
We hear so much about his daughter, Hailie Jade Mathers, so how does he have a second daughter and world doesn't know about it? It's because Alaina Marie belongs to his ex-wife's twin sister. That's right, she is the daughter of a woman by the name of Dawn Scott, twin sister to Eminem's ex-wife, Kim Scott. However, Eminem is not her biological father.
2. She is Eminem's Niece
Because she is his niece and the first cousin of his own daughter, she is family to the rapper. When she gave birth to Alaina, her mother was only 18 and was so into drugs she didn't even have a clue who was the father of her own daughter. She grew up in a dangerous environment with her own mother until Eminem was able to adopt her.
3. She Has two Sisters
In all fairness, she is the adopted child of Eminem and the cousin/sister of his own daughter. He also adopted another niece of his. He adopted his ex-wife's daughter, Whitney. He is not her biological father, but she is also his own daughter's sister. This means Alaina now has two sisters.
4. She's in her 20s
Alaina Mathers is a woman in her 20s. She was born on May 3, 1993. She will celebrate her 29th birthday in 2022, and that is a huge birthday. She's closer to turning 30 than 25 at this point, and that is such a pivotal moment in a young woman's life.
5. She is a College Graduate
She's a lot like her uncle/adopted father. She might not have had the best childhood from day one, but she is – like Eminem – determined to do the best, be the best, and not repeat the same mistakes, habits, and choices of those who raised her. She has not turned to drugs the way that her birth mother did. She went to college. She graduated with a degree in communications from the University of Oakland, and she is proud of herself.
6. She is Private
If there is one thing that she is very careful not to do in her life, it's sharing her life with the outside world. She has maintained a very private life since she was born. She's gone to private school, she's not sharing too much of her personal moments on social media, and she doesn't talk to the press. She likes her time out of the public eye.
7. Her Mother Died
Her mother's life was not an easy one, and she was a victim of her own demons. She couldn't overcome her addition to heroin and other drugs, and she ultimately died as a result of her addictions. She was found dead in the trailer she called home back in 2016. Her twin sister also had her own demons to battle, and their own childhood was not an easy one. When Eminem was 15, Kim and Dawn were 13 and they both moved in with him and his mom after leaving to escape an abusive stepdad.
8. She is a Twin
Something many people do not know about this young woman is that she is also a twin. Sadly, her twin brother was born with a lot of health concerns and issues because of their mother's addictions and her drug use while pregnant. It seems his own biological father is in the picture, and he has raised his own son and kept him out of the spotlight due to his own handicaps.
9. He's Almost Always Had His Niece
Even from birth, he and Kim had their niece most of the time. While Kim's issues with addiction were strong and often bad, hers were nowhere near as bad as her twin's addictions. She was able to find moments of peace in her own life, and their niece was with them almost her entire life.
10. Eminem Taught Her One Rule
When she was growing up, Alaina, Whitney, and his own daughter, Hailie, had one rule: What their mother's were going through was not their fault, not their problem, and not anything to do with them. Their mother's had issues of their own that they needed to battle, and it had nothing to do with the kids. He always taught them their mother's loved them no matter what they were dealing with, and they were not the cause of their own mother's issues in any way.
Tell us what's wrong with this post? How could we improve it? :)
Let us improve this post!