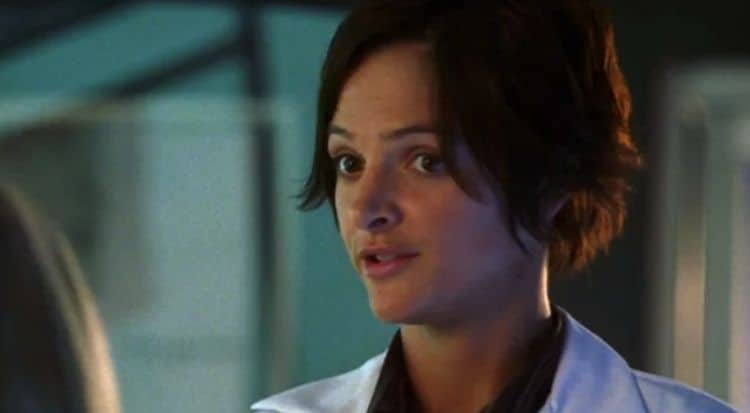 There are lots of actors who spend their entire careers playing the same kinds of characters. However, Boti Bliss has never been that kind of actress. Throughout her career, she has shown that she has the ability to play a wide variety of characters, and she can move between genres with ease. Needless to say, she deserves a lot more credit than she usually gets. She is probably best known for playing Maxine Valera in the TV series CSI: Miami. However, she has also spent a good portion of her career on the big screen. Even though her roles may not always be the biggest, Boti always finds a way to make an impact on every movie or show she's a part of. Keep reading to learn 10 things you didn't know about Boti Bliss.
1. She Grew Up in a Teepee
To say that Boti Bliss' childhood was unusual would probably be a bit of an understatement. Although she was born in New York, she was raised in Colorado where she lived in a teepee with her family. They did not have electricity or running water. Her mother supported the family by knitting and selling sweaters.
2. She Left Home at 16
We weren't able to find any specific details on how Boti feels about her upbringing, but we do know that she ran away from home when she was 16. She moved to Los Angeles where she hoped to pursue an acting career. The move was definitely a risky one, but it ended up working out well for Boti.
3. Fans Love Her Feet
Boti's acting skills aren't the only thing that people have fallen in love with over the years. Apparently, there are lots of people who also have a thing for her feet. On Wikifeet, Boti's feet have earned an almost 5-star rating and they have gotten more than 100 votes. The website also has several photos of her feet for those who want to see what all the hype is about.
4. She's A Wife and Mother
Trying to balance a demanding career and life at home can be challenging, but it's a challenge that Boti has always welcomed. She has been married to Blair Hayes since 2010 and the couple has one child together. When Boti has time off from work, you can usually find her spending time with her family.
5. She is A Dog Person
Technically, Boti is a mother of one. However, all of the pet parents out there know that her fur baby counts as a child, too. Boti has two adorable pugs who have become a fan favorite on her Instagram profile. All of the cat people out there can rest assured that she seems to have love for felines, too.
6. She Loves A Good Adventure
Boti is the kind of person who isn't afraid to step outside of her comfort zone. She enjoys adventure and welcomes new experiences. From traveling to hiking, Boti is all about getting out and living life to the fullest. This mindset has also probably helped her in her acting career.
7. She Likes Giving Back to Others
Boti hasn't just used her platform to keep people entertained, she has also made it a point to do what she can to help others. She is especially passionate about causes that relate to health and she has been involved with the American Diabetes Association. It'll be interesting to see what kinds of charity work she does in the years to come.
8. She's a Gena Rowlands Fan
In addition to being an actress, Boti is also a fan just like the rest of us. In an interview with Action Flick Chick, Boti said, "I am a huge fan of Gena Rowlands. I love that she is still working and always in something fresh and new". During the interview, she also noted that she is a fan of Jessica Lange.
9. It's Unclear If She's Had Formal Acting Training
While we know that Boti left home to pursue acting when she was just 16, we weren't able to find any details on whether or not she underwent any kind of formal acting journey. By the look of things, she simply moved to Los Angeles and jumped right into the audition process. Fortunately, it didn't take too long for her to start booking roles.
10. She Enjoys Taking Pictures
Acting isn't the only area of the arts that Boti has an interest in. Based on her Instagram profile, it's clear that Boti likes to take pictures and it's also something she's pretty good at. Additionally, her love for taking pictures also pairs nicely with her love for enjoying the outdoors.
Tell us what's wrong with this post? How could we improve it? :)
Let us improve this post!