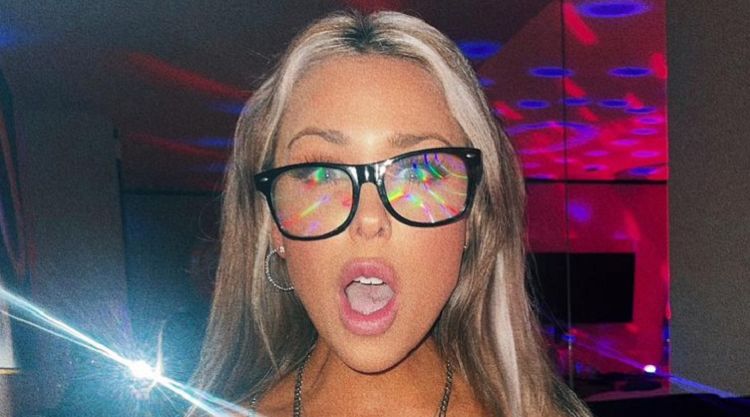 On the surface, dating someone in the spotlight seems fun and exciting. However, that isn't always the case. These kinds of relationships also tend to come with lots of challenges, and having to deal with your problems in front of the world isn't always easy. This is something Annalise Mishler knows first-hand thanks to her relationship with former Bachelorette contestant, Chad Johnson (not to be confused with Ochocinco). During their relationship, Annalise accused Johnson of domestic violence which resulted in Johnson being arrested. Now that the couple has gone their separate ways, Annalise is doing her best to rebuild and show the world who she is as an individual. Here are 10 things you didn't know about Annalise Mishler.
1. She's From California
Annalise is a California girl to her core. She is originally from the Loomis area though she currently lives in southern California which is more than six hours away by car. Like most people in the Los Angeles area, Annalise loves taking advantage of the warm weather and beautiful beaches.
2. She's A YouTuber
Just because her relationship with Chad is over doesn't mean that Annalise plans to fade from the spotlight. She has been focused on creating content and she has found lots of success on YouTube. Annalise's YouTube channel has more than 48,000 followers. What's even more impressive is the fact that the channel has more than 7.4 million views.
3. She Studied Journalism
Some people may be quick to assume that Annalise is nothing more than another pretty girl just trying to get by on her looks. However, there is a lot more to her than people realize. She attended the University of Nevada, Reno where she earned a bachelor's degree in journalism in December of 2015.
4. She's a Model
If there's one thing we know about Annalise, it's that she is a hustler who isn't going to put all of her eggs in one basket. Annalise is a professional model who is represented by Fearless Talent Agency. It's unclear whether she has worked with any major brands at the moment.
5. She Was A High School Athlete
Anyone who thought that Annalise was some dainty princess who is afraid to break a sweat might want to think again. She was actually a competitive athlete. According to her LinkedIn profile, Annalise attended Del Oro High School where she was a member of the wrestling and track and field teams.
6. She's A Freelance Writer
Remember when I said that Annalise is a hustler who never puts all of her eggs in one basket? I wasn't exaggerating. On top of everything else she does, she is also a freelance writer. Over the years, she has written on several platforms and for several publications.
7. She Used To Be A Lifeguard
Annalise loves spending time by the water, and at one point in time, she got paid to do just that. Annalise was a lifeguard while living in Nevada for college. As part of her requirements to be a lifeguard, Annalise was also certified in CPR and other first aid techniques.
8. She Has An Account On Only Fans
Since her split with Chad, Annalise has been focusing a lot of her attention on the adult entertainment industry. She has an account on OnlyFans where she posts x rated content for a monthly subscription fee of $9. She also teaches other people how they can build a following on OnlyFans.
9. She Is A Private Person
Given her relationship with a reality star and her current line of work, some may think that Annalise is the kind of person who loves putting her business on display for the world to see. In reality, though, that doesn't seem to be the case. She is actually a very private person who has shared very little about her personal life. Since we know what can happen when people overshare, it's easy to see why she's decided to keep lots of things to herself.
10. She Had An Ectopic Pregnancy
The last couple of years have been very difficult for Annalise. On top of the things she dealt with during her relationship with Chad, she also experience an ectopic pregnancy. According to the Mayo Clinic, "An ectopic pregnancy occurs when a fertilized egg implants and grows outside the main cavity of the uterus. An ectopic pregnancy most often occurs in a fallopian tube, which carries eggs from the ovaries to the uterus." Annalise made a video about the experience on her YouTube channel where she explained that the pregnancy occurred while she was on birth control.