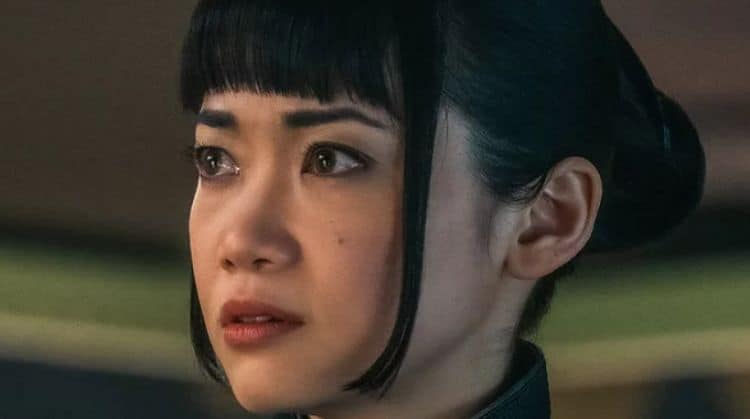 Born in Japan and raised between Japan, the UK, and the United States, Haruka Abe's life has been very interesting from the start. Her love for performing eventually spawned into a very successful career, and she is not the true definition of a star. Now known all over the world for her skills as an actress, some of Haruka's fans would agree that she doesn't always get the credit she deserves. Regardless, though, she always puts 100% into everything she does. Her versatile acting abilities have made her an asset to every project she's been a part of and she's looking forward to showing everyone what else she's capable of. Continue reading to learn 10 things you didn't know about Haruka Abe.
1. She Was In A Music Video
TV shows and movies are what Haruka is best known for, but she's also gotten other cool opportunities during her career. One of those opportunities was the chance to be in a music video. In 2013, she was in the music video for the song "Rather Be" by Clean Bandit. The song now has more than 646 million views on YouTube.
2. She Got Into Acting As A Child
Most kids in elementary school go through a new hobby every week in order to try to figure out what they like. However, when Haruka was just eight years old, she knew that she wanted to get into acting. The following year, she was cast in a school play which helped to solidify that acting was what she wanted to do.
3. She's A Formally Trained Actress
Once Haruka made the decision to pursue acting, she knew that she had to put in a lot of hard work in order to get where she wanted to be. She decided to study acting at Rose Bruford College in London. The school boasts a long list of notable alumni including Sam Palladio and Hayley Squires.
4. She's Done Voice Acting
Her roles in front of the camera are what has gotten Haruka the most attention, but she has also had some cool voice acting jobs. In 2009, she was in a video game called iD3. She is also the voice of the Noodle in the virtual/animated band, Gorillaz. The group is best known for 2001 one single "Clint Eastwood".
5. She's Not Too Old For Cartoons
Some people who work in the entertainment industry have no interest in watching TV or movies in their free time. While we don't know Haruka's complete stance on this, we do know that there's at least one TV show she likes to watch. In a tweet in July 2021, she shared that she is a Robot Chicken fan.
6. She's A Screenwriter
Like lots of other actors, Haruka has also shown some interest in telling stories from the other side of the camera. In 2014, she wrote a short film called Japanese Doctor Who. It's unclear whether she has plans to do more screenwriting or any other behind-the-scenes work in the future.
7. She Finds The Audition Process To Be Stressful
Going out on auditions can be one of the most challenging things about being an actress, and Haruka would agree. In an interview with Gorilla Film Online, Haruka said, "I find the process of auditioning and getting/not getting the role is the hardest part of my job. When you're given a script to audition for, you almost fall in love with the characters. And it's heart breaking when they chose someone else. This falling-in-love-only-to-have-your-heart-broken process occurs on a weekly basis so it can really get to you. But when they do pick you, you know you're going to have the time of your life."
8. She Enjoys Taking Pictures
Photographer is another title that Haruka might want to consider adding to her resume because that's definitely what she is. Haruka's Instagram profile is full of beautiful pictures she's taken while out on adventures. She has a great eye for knowing what to capture and her pictures always turn out beautifully.
9. She Loves Reading
Haruka has spent many years helping to bring stories to life, but in her free time, she also likes to be on the other side. Haruka loves reading books which goes hand-in-hand with her love of acting. She looks forward to any chance she gets to curl up with a good book and get lost in a story. Unfortunately, we weren't able to find any information on what kinds of books she loves the most.
10. She's A Pet Parent
As far as we know, Haruka doesn't have any children but she's still managed to become a mother in her own right. She is a very proud cat mom and her adorable little fur baby has made lots of appearances on Haruka's Instagram. While her cat may not have his own Instagram, he definitely developed a strong following.
Tell us what's wrong with this post? How could we improve it? :)
Let us improve this post!