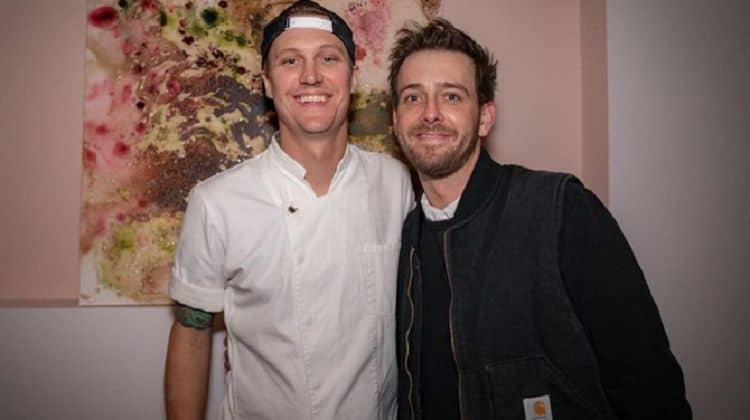 Reality television shows are a dime a dozen. There are so many of them on television right now that no one can keep up. There is a show about everything and anything, and the more outlandish the show, the more views it seems to get. Summer House is one that has been on the air for a while, and it has amassed some serious fans. The people on this show might come and go, they might be more dramatic than any adult should be in life, and they might not be the kind of people you want to know in real life, but there is a certain fascination with the people who are on the show. Robert Sieber, for instance, is someone the world wants to know more about because watching him on reality television is not enough.
1. He's Dating a Star of the Show
Here is the thing about Sieber – he is merely dating a cast member of the show. That doesn't mean anything, though, as season six is airing. Fans want to know more about Danielle's boyfriend and what he's like, so here you go.
2. He is a Chef
When we got to know Robert and Danielle together in season 5, his restaurant was closed due to the pandemic. Because the New England states prolonged their closures far longer than just about anywhere else in the country that opened right back up after the first month, he was out of work for some time. We saw a lot of him, but now he is back to work and not summering with his girlfriend as much. He's a chef, and that is a crucial aspect of any good restaurant.
3. He Met Danielle at Work
It was a simple meeting. He was the chef at a dinner she attended, and the crowd wanted to meet the chef. She noticed him instantly because he is 'hot,' and she had to get to know him better. It was during the pandemic that they met, and things seem to have worked out well for them since.
4. He is Works in Montauk
It turns out that he is a chef at the Surf Lodge in Montauk, which is a huge summer location for New Yorkers who want to get out of the city and spend some time on the shores. He's been working there since 2017, from what we can ascertain, and he seems to really enjoy his job.
5. He is the Director of Two Restaurants
His own restaurant opened a secondary location in the chic location of Aspen, which you know is in Colorado. He is not the chef there because he is in Montauk – he is wildly popular there – but he is the culinary director for both locations. Even if he is not physically present in Aspen, he's the man behind the food you eat and the menu items you choose from.
6. He is Not From New York
Though he is a chef in this state, he was not born and raised here. He's here to live his life now, but he was raised in the Midwest. He is from the city of Cincinnati, Ohio, and that is where he grew up. He is currently splitting his time between New York and Aspen, though.
7. He is Talented
He uses his time on Instagram to share some of his work, and it is quite impressive. Of course, you'd call him a culinary artist because it's true, but it is always such a pleasure to see a true masterpiece when you are working on something of this caliber. It's a situation that we cannot get over, and it's so much fun to see.
8. He Seems Smitten
When his girlfriend recently celebrated a birthday, he added a beautiful caption to a social media post about her. It is clear he is smitten with his lady love, and that they are working hard to ensure that their relationship is on fire even if they are not always in the same time zone.
9. He's Private
He is a man with a busy career. The restaurant industry is one that is on fire, and it is one that is not known for its ability to provide chefs and owners with a lot of free time, but it is one that allows him to stay very busy, so he doesn't have much time to be outspoken on social media or about his private life.
10. He is Busy
Fans who are enamored with him – and he is such a fun addition to the show – will be sad to know that he might not be around as much this season. He is wildly successful, and this means he's back and forth between restaurants and his career, and he is doing what he can to balance it all. He is a man the world is falling for, but he is busy.