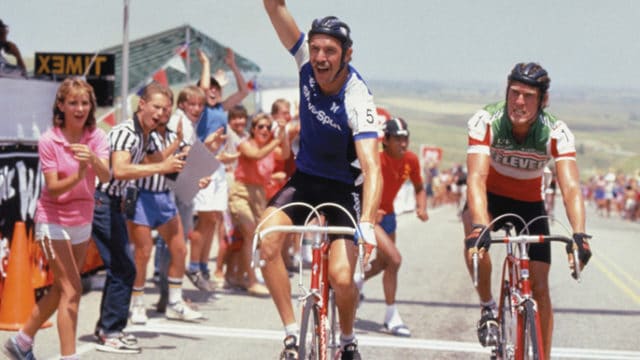 Aspen, Colorado has some of the most exquisite scenery in the world. The residents of the city are proud of their great success in the tourism industry and it has led to an increase that business owners appreciate. Going to Aspen for winter skiing has become a ritual for many people who prefer the serene surroundings and the various resorts developed with guests in mind. It's an amazing place to live and here are five movies that Aspen residents are bound to love.
1. "Aspen Extreme" (1993)
This movie combines romance with sports and adventure. It is the story of TJ and Dexter who are two guys from Detroit, Michigan who decide to quit their jobs and pursue their dreams by becoming ski instructors in Aspen, Colorado. The Patrick Hasbugh film features Paul Gross, Peter Berg, Finola Hughes and Teri Polo as leaders of the cast. TJ enjoys remarkable success and popularity, but Dexter has issues. TJ attempts to help his friend but their friendship becomes strained. In the meantime, TJ falls in love with Robin who is a gorgeous radio moderator. The film gets a 5.9 rating out of ten and Aspen residents will find a lot of familiar places that will make them smile.
2. "Copper Mountain" (1983)
Director David Mitchell guides stars Jim Carrey, Alan Thicke and Dick Gautier in this comedic movie about two friends who travel to a ski resort. While one of them has a genuine interest in hitting the slopes for some world class skiing, the other is just there to pick up women. This show was filmed in the White River National Forest of Colorado.
3. "Dumb and Dumber" (1994)
This is a classic comedy that features mega stars Jim Carrey and Jeff Daniels in their classic roles. They find the bag that a woman left behind at an airport and the two are on a mission to return the bag to her. It is filled with money and they find it necessary to take out of few small loans to make their journey a little more comfortable. Little did they know that there are goons following them as they make their way to the beautiful resort in Aspen to deliver the bag to its rightful owner. Aspen residents who are also fans of silly comedy will find this movie to be quite entertaining as well as familiar. It seems that Jim Carrey has appeared in a few films that are shot in Aspen.
4. "American Flyers" (1985)
Aspen residents will love the movie "American Flyers" because is shows so much scenery from their home state. The story is about David and his bicycle race across the Rocky Mountains. His brother Marcus is a sports physician, and although he knows that his brother has a brain aneurysm that could kill or paralyze him at any time, he doesn't tell his brother. The film was shot in five locations throughout the state of Colorado.
5. "Phantoms" (1998)
This is another film that Aspen residents will love. It is the sci fi horror film that is an adaptation of the book written by Dean R. Koontz, starring Peter O' Toole, Rose McGowan and Joanna Going. A hundred and fifty are dead and an additional three hundred and fifty people are missing from the small town of Snowfield, Colorado, but there is worse to come.