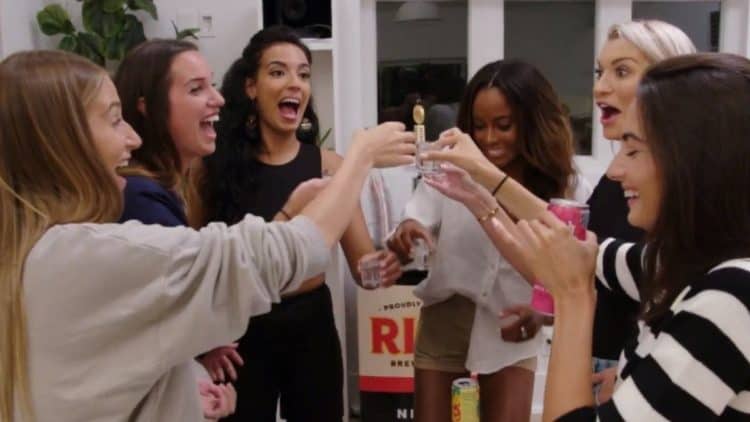 What could be better than spending a summer on vacation in a beautiful house with your friends? Many would agree that that sounds like a dream come true. That is the reality for the cast members of the Bravo series, Summer House. Since 2017, viewers have enjoyed watching the cast have live out fun and exciting moments while living together for the summer. Although the cast members have been friends since before the show, that doesn't mean there's any less drama between them. Like most other reality shows, Summer House has no shortage of intense moments. Not only has being on the show allowed the cast members to build large followings, but it has also helped line their pockets. Keep reading to find out how much the cast of Summer House makes.
Who Is On Summer House?
Summer House has a dedicated fan base, but it's not as popular as many of the other reality shows on the air. As a result, people may not be as familiar with the cast members. As of season five, the series has nine main cast members: Lindsay Hubbard, Kyle Cooke, Carl Radke, Danielle Olivera, Amanda Batula, Hannah Berner, Paige DeSorbo, Ciara Miller, and Luke Gulbranson. Some of the cast members have previous reality TV experience while others were introduced to the industry with Summer House.
When the show started, it was introduced in a crossover episode of Vanderpump Rules. Initially, some of Vanderpump Rules' favorites went up to the vacation house to party with the Summer House cast.
How Much Does The Cast Make?
In recent years, reality TV has become a very lucrative industry. Countless people have become millionaires all from sharing certain aspects of their lives on TV. While we don't know exactly how much they make to be on the show, The Things estimates that cast members make anywhere between $10,000 and $20,000 per episode. That combined with what they all make at their 'real' jobs and you can bet that this is one cast that isn't hurting for money.
Lindsay Hubbard
Lindsay is one of just three people who has been on the show since season one. Even before the show, she was no stranger to living a fun and fancy lifestyle. She owns and runs her own public relations company that earns her an estimated $200,000 per year according to IB Times. Now that she is a reality star, she probably brings in even more money through endorsements and sponsorships.
Carl Radke
Like Lindsay, Carl has also been on the show since season one and he has become a fan favorite. When he isn't enjoying some time off in the summer, Carl works as a sales representative. This means that his income fluctuates based on how things are going at work, but he probably makes well into the six figures.
Kyle Cooke
Fellow Summer House OG, Kyle Cook, has been making money long before Summer House came along. According to IB Times, his net worth is estimated to be at just over $1 million dollars. Not only does he get paid to be on Summer House, but being on the show has probably brought his business more money as well.
Amanda Batula
Amanda Batula has technically been on the show since season one, but she didn't become a main cast member until season two. For her full-time job, she works in the branding/design industry. Unfortunately, there's no clear information on how much money she makes and there is a very wide pay range in that industry.
Paige DeSorbo
Paige's love for fashion is apparent on the show, and it's also helped her make a comfortable living for herself. She is a fashion writer and host on Amazon Live. IB Times suggests that she makes about $100,000 per year. If it's true that she makes about $20,000 per episode of Summer House, her yearly salary is well over $200,000.
Ciara Miller
Unlike some of her fellow cast members, Ciara doesn't work in corporate America, but that doesn't mean that she isn't still bringing home the bacon. Ciara is a travel nurse. According to Nurse.org, travel nurses can make upwards of $3,000 per week which would easily put her salary in the six-figure range.
Luke Gulbranson
Luke is another cast member whose earnings are unknown, but I think it's safe to say that he isn't hurting for money. As a man of many talents, Luke does a lot of different things over the years including acting and he also owns a 'rustic luxury' design company called R__Co.
Danielle Olivera
Some fans may remember that Danielle was on the job hunt for a while, but she eventually secured a position working as a product manager. The range for that role can vary greatly, but according to Cheat Sheet, Danielle's net worth is estimated to be somewhere between $100,000 to $500,000.
Hannah Berner
Hanner Berner joined the cast of summer house in season three and she's been a fixture on the showe ever since. Hannah is a comedian and podcast host who brings in more than $100,000 per year. On top of being on the show, Hannah also has a massive social media following.
Tell us what's wrong with this post? How could we improve it? :)
Let us improve this post!