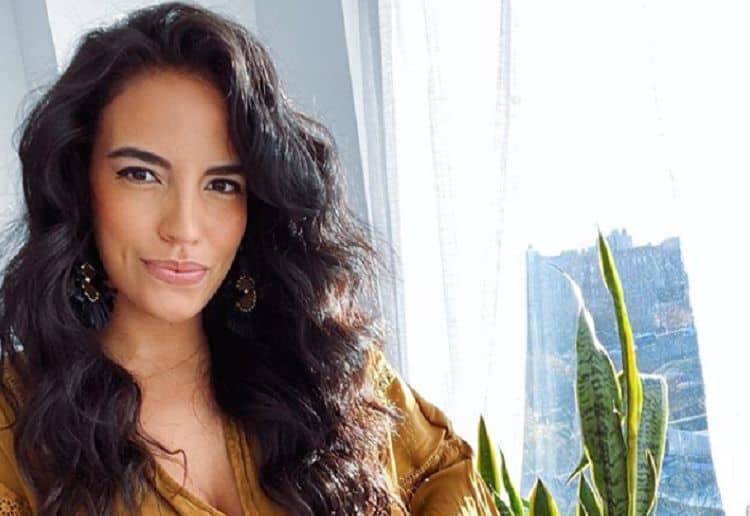 Reality television has provided a basis for entertainment in recent years especially in the outgoing decade which has seen a surge in such shows. There are various twists to this genre such as cooking competitions shows including the Great British Bake-Off, Gordon Ramsey's Hell Kitchen, and Chef Samuelsson's No Passport Required. There is also the most dominant section which is based off on as much drama as the cast can provide. Shows such as Keeping up with the Kardashians, the Love and Hip Hop franchise, the Real Housewives franchise, and Vanderpump Rules have managed to stay on TV for more seasons because of the drama they bring, which keeps viewers glued to their screens. One such show is the Summer House. Although Summer House has not been on air longer than the usual 5 successful seasons of other reality shows, it has still been able to produce some noteworthy names such as Kyle Cook, the Wirkus twins and Danielle Olivera who have seemingly gained favor and equal distaste with their audiences. Shows such as Vanderpump Rules and Summer House follow the lives of young adults who are trying to balance the life of working a normal job, filming, being TV personalities and still trying to maintain other social interactions.
So what is the show Summer House about?
Summer House is a reality television show that airs on Bravo. It premiered exclusively on the cable network on 13th January 2017. The show follows the lives of a group of friends who rent a house in Montauk together. The nine friends featured on the first season on the show include Cristina Gibson, Kyle Cook, Lindsay Hubbard, Carl Radke, Stephen McGee, Lauren and Ashley Wirkus, Everett Weston and Jaclyn Shurman. The show was renewed for a second season in April 2017 and premiered on 22nd January 2018 with new entrants to the show such as Amit Neumann, Danielle Olivera, and Amanda Batulla. The third season of the show Summer House premiered on Bravo on March 4th, 2019. However, on June 11th, the network announced that characters from the show such as Jordan Verroi and Danielle Olivera were not returning to the show.
Who is Danielle Olivera?
Danielle Olivera is a roomie at the Summer House who seems to have pre-existing relations with one of the house's occupants, Carl Radke. She earned her entry to the show via a participant on the show and from her bio on Bravo she is not one to stay away from drama as she likes to ruffle up some feathers. Here are some 10 lesser-known facts about Danielle Olivera:
1. She was invited to the show by a cast member
Danielle Olivera got into the show Summer House after she was invited by a cast member. There have been rumors about who it was that invited her to be a regular on the show and tabloids speculated it was her ex Carl Radke. This, however, according to Bustle, is untrue as she was actually invited by Kyle Cook.
2. She has a history with a cast member
Before she was on Summer House, Danielle Olivera knew just 2 people on the show, Kyle Cook and Carl Radke. As her bio on the network's website states, Danielle has actually been involved romantically with Carl Radke before. We see how this would pose a potential problem for the two, seeing as Carl Radke was dating one half of the Wirkus twins, Lauren – also a housemate.
3. Occupation
According to Angel List, Danielle Olivera is a project manager in New York City with a passion for driving user engagement and revenue through big data, design, and automation. She has a 6-year experience in FinTech Industries and her project manager experience pans out to 2+ years.
4. She is a fashionista
Judging from her posts on Instagram, Danielle is quite the fashionista. She switches effortlessly between different looks at different times from velvet to fringe.
5. She loves dogs
Her Instagram posts are filled with photos of her holding dogs. She even has a pup that she finds quite adorable and can't stop gushing over.
6. She has a sense of humor
The theme at the Summer House is basically to enjoy yourself and let loose once in a while to unwind especially after a long tiring period. Judging from the various moments that Danielle has shared with friends on the show, she seems to have quite a good sense of humor and relates well with others. She also tries not to take things too seriously.
7. She is a family girl
Home is where the heart is and for Danielle Olivera, her heart is in Hoboken New Jersey. She likes spending quality time with her mother and her brother.
8. Social media
Most reality TV stars always boast of big followings which usually skyrocket after they are on a show. Danielle's Instagram following is a steady 38.2k followers. She joined Twitter in April 2009 and has 2738 followers so far. She regularly posts updates on both her accounts for her fans.
9. Income and net worth
It is still unclear what Danielle Olivera's net worth is but judging from the fact that she can be able to afford to rent such a luxurious home, we can conclude she has a steady amount to her name. Most of her income, however, comes from her project manager job.
10. She was kicked off the show
Jordan Verroi and Danielle Olivera have been kicked off the show. According to Page Six, the two won't be staying at the Hamptons with the rest of their friends but will still be on the show and viewers will see less of them. There has been speculation that both of them didn't appeal well with viewers and that is why they got the boot.
Conclusion
Although Danielle Olivera is no longer on Summer House, she is still a fun member of the show to watch. We can only hope to get to see more of her in other shows or in different capacities over the coming years.
Tell us what's wrong with this post? How could we improve it? :)
Let us improve this post!