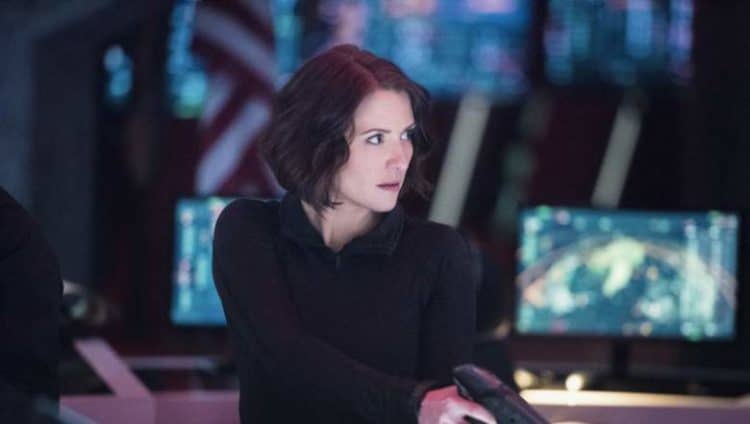 Chyler Leigh is an American actress who is best known for her role as Janey Briggs in the film "Not Another Teen Movie" in 2001. She's also appeared in several other television roles, most recently, the "Supergirl" series. She has a huge base of fans who are always interested in learning more about celebrities they admire. To satisfy the need to know more, here are 10 things that you probably didn't know about Chyler Leigh
1. She's a native of North Carolina
Many fans don't know where Chyler comes from because it hasn't really come up much. She was born in Charlotte, North Carolina to her parents Yvonne Norton and Robert Potts. Her name at birth was Chyler Leigh Potts. She simply dropped the surname and kept the rest of it for her professional stage name. She grew up in Virginia Beach, Virginia because that is where her parents moved to run their weight-loss company.
2. Chyler was raised in a broken home
When she was just 12 years old, hard times fell on the West family. Her parents ran into financial trouble and their business was forced into bankruptcy after her mom and dad broke up. Chyler lived with her mother, along with her brother. For many years Chyler's dad was out of the picture as her mom went back to her first husband and the couple remarried.
3. Her brother is also an actor
Here is another interesting bit of trivia that we learned from looking into Chyler's history. Her brother is Christopher Khayman Lee. He is also an actor so this is something that the siblings have in common.
4. Chyler is also a model and singer
Chyler began her modeling career at an early age. She was only in the 8th grade in school. It was her modeling career that led her into the profession of acting. Her first gigs were in local television commercials. Her first real television role came in 1999 when she landed a part in the teen news show "Hall Pass."
5. Her mother supported her acting career
Chyler had a mother who knew the importance of supporting her daughter's budding career as an actress. At the time that Chyler began her professional career, the family was living in Miami, Florida. They were simply too far away from the action, so to support her daughter and give her the best chance of success, she and Chyler moved to Los Angeles, California. When Chyler was just 16 years old she took the California High School Proficiency Exam and passed.
6. She was a veteran actor by age 16
Chyler started modeling at age 12 and doing commercials for Coca Cola, Wendy's and other brands. In 2000, she had appeared in quite a few pilots which included a guest-starring role in "7th Heaven" in 1996, "Saving Graces" in 1999, she was a regular on the series "Safe Harbor" in 1999, and she also appeared on the ABC network's series "Wilder Days" in 2000. This put her in the perfect position for making her film debut in "Not Another Teen Movie" in 2001. This gained her national attention in the lead role.
7. She's married with kids
Chyler married her boyfriend Nathan West in July of 2002. The couple is still happily married after 17 wonderful years together. They have three children together. In December of 2003, they welcomed their son Noah Wilde into the family, followed by Taelyn Leigh in September of 2006, then Anniston Kae in May of 2009. The way that Nathan proposed to her was terribly romantic. It was filmed as an Easter Egg which was hidden in the "Not Another Teen Movie" DVD. She must have thought that his plan was a good idea because they've been married for nearly two decades.
8. She's received some big-time recognition
There aren't many fans who could disagree with the fact that Chyler Leigh is a remarkably beautiful woman. In fact, this was made official as she made it to one of the big lists of sexy women. Stuff Magazine ranked her as number 41 in their 2002 edition of the "102 Sexiest Women in the World" list.
9. She has a big tattoo
Chyler Leigh has a huge tattoo on the lower part of her back. It's a cosmic inspired piece of artwork. The tattoo has the background of a night sky with stars and there are also two creatures in the drawing. Many fans are not aware of the tattoo because they don't see the small of her back exposed that often.
10. She and her husband are recovering addicts
At the time that Chyler and Nathan met, she was 16 years old and he was 20. They met at auditions for the pilot of "Saving Graces." They hit it off immediately and started dating. Neither of them was in a great place emotionally and both came from families who had experienced a lot of difficulties. Both had fallen into a pattern of drug use, and abuse with drugs such as cocaine. The using turned into an addiction for both. When it was pointed out to Chyler that her appearance was unhealthy, she knew that it was time to do something about it. The couple both sought help for the problem. They attended a Christian church service and by the year 2002, they were both clean and sober. They've never looked back and both live healthy and happy lives with their family. It's no wonder that this couple is so strong and so dedicated to one another because they've been through a lot together. They also perform together outside of the acting arena. Both are musicians and they've even written and performed some of their own original numbers. Nathan is a touring musician and his wife Chyler supports his career and even goes on tours with him when she can.