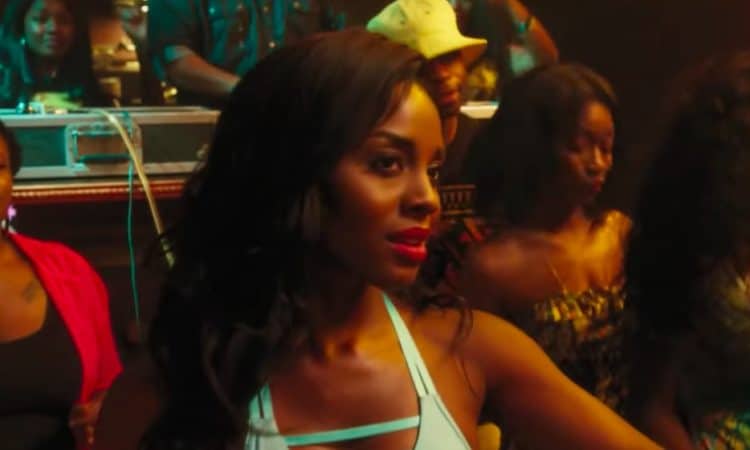 The name Deborah Ayorinde is being tossed around a lot in recent weeks. Maybe it has something to do with the fact that she is taking on a major role in the Netflix series Luke Cage. The two hit the scene running when the series premiere dropped during last September. Well, it seems that the exposure that Deborah got from appearing in the Luke Cage series opened the door for her to be cast in one of this summer's hottest films, Girls Trip. The show is currently breaking revenue and ticket sales records at the box office. Deborah is part of an immensely talented cast that includes Regina Hall, Mike Colton, Queen Latifah, Jada Pinkett Smith and more.
You may not be as familiar with Deborah as you are with some of her cast members, so we want to share a few facts with you to bring you just a bit closer to this gorgeous star.
1. Her Beauty and Charm Transcends Her Role in the Movie
One thing that a lot of people are talking about in this movie is how much they like Bae, which is Deborah's character in the movie. She is an antagonist and it doesn't take that long into the movie before viewers will develop a hatred for her, but at the same time, you are gazing at her, regardless of gender and sexual preference, and you are thinking, "my goodness she is gorgeous." As much as you hate her in the movie, you keep waiting for the next time she will appear in a scene.
2. She Definitely Has Drive
When being questioned about how she sees herself, Deborah was asked does she feel she is better suited to be a sidekick or the primary superhero. Without batting an eyelid, she immediately responds with force and passion, I am a superhero. She said that she definitely could not be a nemesis because she possesses a very strong moral compass and her conscience simply would not allow her to be a bad person with any consistency.
3. She is a Huge Fan of Viola Davis
It is not that long ago that it seemed that all Black women had to admire in Hollywood was Halle Berry, even with the likes of powerful and influential actresses like Angela Bassett, it seemed that Halle is the only one who stood out. Well, Viola Davis winning an Oscar definitely changed that, and Viola quickly became the inspiration for many young Black actresses, including Deborah Ayorinde. Deborah says it is the strength that Viola exudes that inspires her.
4. She is a Person of Faith
While the star rarely mentions religion, she often speaks of faith. In fact, she admits that the last book she read was Ask and It is Given, a powerful book by Esther and Abraham Hicks. She believes that faith is actually a result of developing the capacity to have the proper perspective when engaging any situation in life. It is obvious that Deborah has used her faith to create a powerful force that is currently driving her career.
5. She Has a Musical Background
Deborah admits that she can sing, but she gets very nervous and suffers from stage fright so she avoids it at all cost. Actually, her sister is a singer and songwriter who Deborah describes as being very confident when it comes to singing. It is likely that once Deborah stops comparing herself to her sister, she will find her confidence to use her voice as well. Watching other people who are immensely gifted can be intimidating, but it can also be empowering.
Tell us what's wrong with this post? How could we improve it? :)
Let us improve this post!