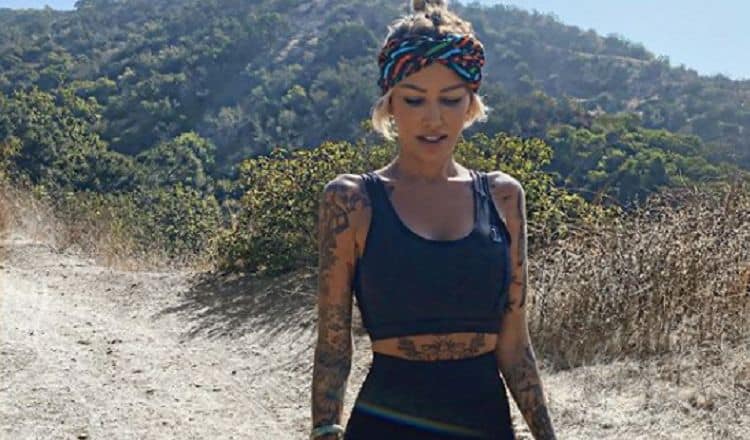 Any Gilligan's Island fan will tell you the name Tina Louise belongs to the 86-year-old actress who made us all fall in love with her on the hit series. However, there's another Tina Louise out there, and she's a little younger and a lot more talked-about right this moment than the original…who will always be a favorite. The Tina Louise we are talking about is an Australian model who has been spending time with the likes of some very famous men in 2020. She's been in the headlines more in the past few weeks than many people will be in their entire lives. Let's find out why.
1. She's A Model
She spends her days working as a model. She is an Instagram influencer and a bikini model. That's how you'll find her dressed in many of the photos she shares, and why not? She's got a great body she clearly works hard to maintain. She's got it, and she should flaunt it.
2. She's Older Than You Think
Let's be honest. When you think of an Instagram model and bikini model, you probably imagine someone who is closer to 20 than any other age, right? Most of us do, and that's all right. It's because we are always accustomed to 20-somethings modeling, and that's perfectly fine. However, Tina Louise is almost double that age at 39. We don't know her exact date of birth, but we know she is 39 as of 2020 and she's looking good.
3. She was Dating Brian Austin Green
While they are no longer together, we are happy that they were. He's a man who just ended his marriage to Megan Kelly, the mother of most of his kids, and he's clearly not happy about her moving on so fast. He was spotted spending a lot of time with the likes of Courtney Stodden, the former child bride of Doug Hutchinson. We are just glad he moved on from her.
4. She's Australian
Born and raised right in the lovely town of Castlemaine, which is in Australia. It's a small town, and she grew up on a farm. We have a feeling growing up on a farm taught her the value of hard work and so many other things that go along with it.
5. She Was Discovered
We've said it before, and we will say it again. Most young girls grow up dreaming of being discovered. Tina Louise was. She was 21 when a photographer found her and ended up taking photos of her that would end up of the cover of Maxi (the Australia edition). It was a cool thing for her to accomplish.
6. She Loves Her Tattoos
One look at her in a bikini will tell you that. She got her first when she was 18. It's a small butterfly, which seems to be that one thing that most girls that age get when they choose to get a tattoo. She wanted more, but she chose not to have anymore put on her body for nearly a decade after that. Why? Because it wouldn't have worked out too well with her modeling career. However, now she gets what she wants, when she wants, and she's not afraid to show them off.
7. She Was Bullied
Throughout her later school years, other kids made fun of her. They bullied her by calling her names and telling her she's ugly. Well, she's the one who was on the cover of Maxim, who recently dated Brian Austin Green, and who was recently caught making out with Diddy. So, we don't think so, bullies.
8. She's an Investor
She is an investor in a restaurant called Sugar Taco. She and a former playmate and a recipe designer had the idea to create a restaurant that would bring alive their vision. They did it, and they even survived the shutdown they were forced to endure as a result of the COVID-19 outbreak.
9. She's Been Spotted with Diddy
Puff Daddy, Puffy, Sean 'Puffy' Combs, P. Diddy, Diddy, whatever you want to call him these days (no, for real, what is he going by these days?), he's been spotted in Malibu near his own home kissing the blonde model, and everyone seems to be here for it. They didn't seem to have any problem knowing that there were cameras everywhere, either, so good for them.
10. She's Pretty Private
Famous model or not, she doesn't share too much about her life other than what she wants people to know. She's not showing off every aspect for the world to see, but if the press happens to catch it, well, then, it is what it is. She's not speaking on it, but she's living her best life.