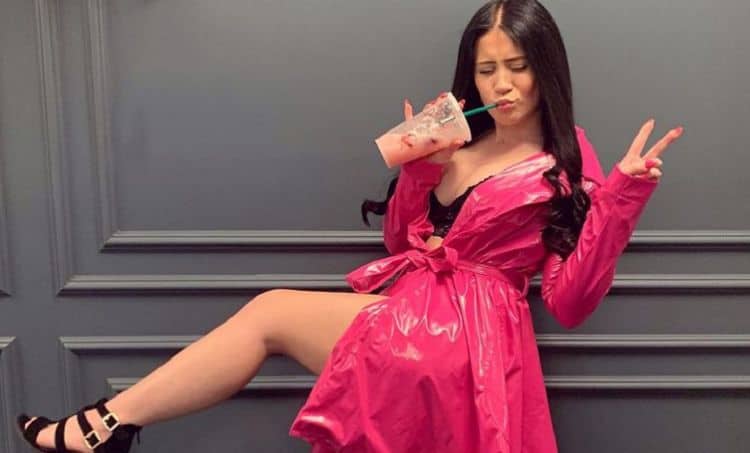 If you spend a lot of time on social media, the name Lizzy Wurst is one you've probably come across at least a few times. Best-known for the content she posts on YouTube, Lizzy has built a large following across several platforms. Her content typically includes vlogs, pranks, and other videos. Over the last few years, her followers have come to feel like they know her on a personal level and she enjoys opening up and sharing her story with the world. At the moment, she has more than a million subscribers on YouTube and more than a million followers on Instagram. Continue reading to learn 10 things you didn't know about Lizzy Wurst.
1. She Is A New Jersey Native
Lizzy was born and raised in a southern New Jersey town called Franklinville which is located just about 30 minutes outside of Philadelphia. As far as we can tell, she still lives in the area. Unlike countless other influencers, Lizzy doesn't appear to have any plans to relocate to Los Angeles.
2. She Started On Vine
Instagram and YouTube are the platforms where Lizzy has gotten the most attention, but she started her social media journey by uploading funny videos on Vine. The now defunct platform gained popularity in the early 2010s and allowed users to post six second video clips.
3. She Has An Account On OnlyFans
2020 has been a huge year for the premium content platform OnlyFans. The website allows people users to put their content behind a paywall that requires a monthly subscription. Although it is most well-known for explicit content, it can be used for other things. In May 2020, Lizzy announced that she had an account on OnlyFans.
4. She Is A Brand Ambassador
Some people think that having a large social media following is only about vanity, but that isn't the case at all. Having lots of followers on social media can turn into major opportunities in real life and that's exactly what it's done for Lizzy. She has gotten the chance to partner with some popular brands including FashionNova.
5. She Likes To Interact With Her Supporters
There are plenty of influencers who have lost touch with their supports as their popularity continued to grow, but Lizzy isn't one of them. She has always made it a point to interact with her supporters as much as possible and this is something peopel really appreciate about her.
6. There Is A Petition Against Her
Lots of people were excited when Lizzy announced that she had made an OnlyFans, but that excitement quickly fizzled out when people noticed that she wasn't posting quality content. As a result, someone named Hailey Campbell started a petition on Change.org. The petition claimed that Lizzy was scamming people by accepting their monthly subscription fee on OnlyFans and then not consistently posting content. Currently, the petition has over 700 signatures.
7. Lance Stewart Was Her High School Sweetheart
Even though she has established herself as a content creator, her relationship to fellow influencer, Lance Stewart, is what she is best-known for. The two actually began dating as teenagers when they were both students at Delsea Regional High School. In 2018, the couple shared a video on YouTube announcing that they had gone their separate ways. The video has gotten well over 5 million views.
8. She Has Taken A Break From Social Media
Over the last few months, things have been really quiet for Lizzy on social media. She hasn't uploaded a YouTube video since May 2020, and she hasn't posted on Instagram since October 2020. We can only speculate about why she's taken a hiatus, but it may have something to do with the fact that Lance has recently gotten engaged. It's unclear when or if Lizzy will decide to start posting consistently again.
9. She Is A Football Fan
Social media isn't the only thing that interests Lizzy, she is also a big football fan. When she was more active on social media, she would share her opinion by live tweeting during games. As someone who grew up in the Philadelphia area, it's only right that Lizzy be an Eagles fan.
10. She Dealt With Depression
Some people may look at Lizzy and think she has it all, but the truth is she's dealt with her fair share of struggles just like everyone else. After her break up with Lance, she hit a very rough patch that also resulted in her losing some of her close friends. In February of 2020, she shared that she had dealt with serious depression and at one point was even considering suicide.