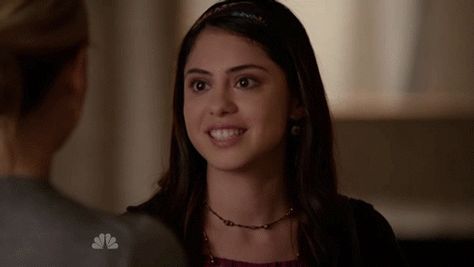 Rosa Salazar seems almost like one of the actors that is still in a state of transition as one generation looks to take over from the one before their time. It sounds a bit odd to say since the shift in Hollywood is so subtle at times and yet so obvious at others, but Rosa is definitely in the group that seems poised to take over when those who have been there for some time are ready to step down. So far her acting skills have been tested more than once and she's been found to be worth every moment of screen time that she's been given. The idea of her being one of the next big names in the coming years and decades is easy enough to see since she's been absolutely great in what she's done. She might might a bit more of a push when it comes to really upping her game and bringing her reputation to the next level but more or less she's on the right track and has been creating a career that will be remembered fondly by her fans.
Here's a few other things you might not know about her.
10. She admits she's a tomboy.
Some women say this and others actually mean it. Rosa seems like the type of person that won't obsess over how she looks before going out for the day as she tosses on a pair of jeans and a shirt before stepping out to do whatever comes to mind.
9. She's in the film Alita: Battle Angel
This film has its share of stars already and as the female lead Rosa has a lot of pressure on her shoulders to make sure that she puts in a great performance. So far from the trailers the film looks like it will be a CGI thrill ride that could possibly turn out to be one of the next big hits. One can only hope that the acting will be on par with the effects as it's been seen that many people, fans included, will rip a movie apart for the slightest thing.
8. She's always been into practicing her emotions.
As a child and young girl Rosa has admitted that she's the type of girl who went through a gamut of emotions just to try them out and see how they felt, as well as to see if she could pull them off. You can get the idea from this that she wanted to be an actor early on and was given over to practicing kind of often.
7. Her career started in 2010.
Having acted for less than a decade seems to indicate that any actor would have a long way to go yet when it comes to experience and being able to really call themselves a seasoned veteran. Rosa has a nice, long list of accomplishments but it is true that she still has a ways to go before she's considered to be one of the greats. But she's on the right track and has done great so far.
6. She was in American Horror Story: Murder House.
Remember the psychotic nurses? She was one of them. It doesn't seem as though she was brought back for Roanoke however and there's no word yet on whether she'll come back with the next installment of AHS that's supposed to be a crossover between Murder House and Coven.
5. She moved to New York to become an actress.
A lot of people make their way to the Big Apple in hopes of finding some way to attain their dreams. She's one of the lucky ones that managed to get out there and make herself known. She relocated to LA in 2009 to really get her career going.
4. She was in the Mazerunner: The Scorch Trials.
The Mazerunner movies have been a kind of up and down project that people have paid attention to but haven't been considered to be anything supremely groundbreaking when it comes to film. She's played her part however and done it just as well as she could. After all just being a part of something is enough for many people as it allows them to show what they can do and prove that they can move on to other projects.
3. She was also in the Divergent series: Insurgent.
This seems to have played more to her liking as she's wanted to be the action-type for a while it sounds like and she has the kind of energy that would allow her to excel in such an environment.
2. She's been very prevalent in TV.
Her list of credits when it comes to TV and movies are greater when it comes to TV but she's been pretty successful in both. As of now though she's been a little more active when it comes to movies.
1. She was a very hyper kid.
Rosa can fully admit that as a kid she was always the one that would jump around, play, and seek to amuse others with her antics.
She's one that people should be watching as her career continues to roll on.