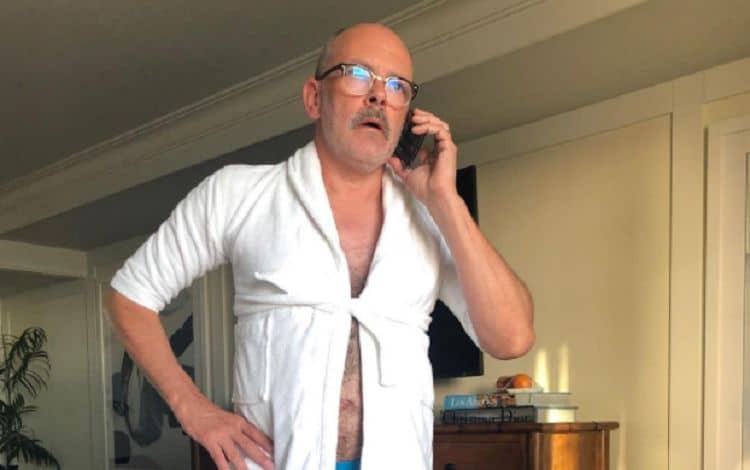 For more than 20 years, Rob Corddry has built a solid career out of making people laugh. Although he's made it look effortless, the truth is that he's put a lot of work into honing his skills and establishing himself in the business. People will likely recognize Rob best from his roles in Ballers, Children's Hospital, and The Unicorn. He is also the host of Top Gear America. While there's no denying the fact that he's hilarious Rob can do more than make people laugh and he's consistently proven that over the course of his career. Even though he's already accomplished a lot, Rob still has plenty more to offer. Keep reading to learn 10 things you didn't know about Rob Corddry.
1. He's An Eagle Scout
For lots of people, joining Boy Scouts is a part of childhood that, in some places, is nothing more than a right of passage. For Rob, however, being a Boy Scout was much more than that. In addition to making lifelong friends from his Boy Scout troop, Rob also achieved the highest honor of becoming an Eagle Scout.
2. He's An Emmy Winner
As an actor, the only feeling better than being nominated for an award is actually winning one. Rob Corddry is proud to say that he has quite a few awards to his name. Most notably, he is a four-time Primetime Emmy Award winner. He earned his most recent Emmys in 2016.
3. He Was In A Video Game
Rob has gotten to do a lot of cool things during his career, and one of those things was working on a video game. He was the voice of Billy Knight in the 2010 video game Fallout: New Vegas. We weren't able to find any information on whether he hopes to do more games in the future.
4. He's A UMass Alum
Rob was born and raised in Massachusetts and he decided to stay in his home stage for college. He attended the University of Massachusetts, Amherst where his original plan was to major in journalist. He eventually ended up switching to English and he graduated in the early 90s.
5. His Brother Is An Actor
Apparently acting is just one of those things that run in the Corddry family. Rob's younger brother, Nate, has been in the industry for nearly 20 years and he's had a very successful career so far. hE He has appeared in shows like Law & Order: Criminal Intent and Mindhunter. The brothers have even gotten the chance to work together.
6. He Has Over 100 Acting Credits
If you take a quick look at Rob's resume, you'll probably be surprised at the amount of work he's done. He currently has 105 acting credits and it goes without saying that the list is going to grow over the years. In addition to acting, Rob has also done some behind-the-scenes work as a writer, director, and producer.
7. He Studied At Upright Citizens Brigade
Having natural talent is great, but combining that with formal training tends to be the perfect recipe for success. Rob studied acting at Upright Citizens Brigade (UCB), a place that is responsible for producing some very talented stars. Some of UCB's famous alumni include Aubrey Plaza and Seth Morris.
8. He's A Husband And Father
Rob's career isn't the only thing he's been devoted to over the years, he's also a very dedicated family man. He and his wife, Sandra Beth Leftowits, have been married since 2002 and have two children together. Sandra even appeared in a comedy sketch alongside her husband
9. He's Friends With Dwayne Johnson
Most people would agree that they don't go to work to make friends, but it's always nice when you can form a genuine bond with someone you work with. That's exactly how Rob became good freinds with Dwayne Johnson. After working together for five years on Ballers, the two became tight. Rob told Men's Journal, "I'm fortunate to be able to say he's a friend. As a friend, he really is everything that you'd want him to be. His whole MO, his business model and life model is to be kind to people and work hard. He's just a good dude and he's someone who is great to work with."
10. He's Been In Several Commercials
When Rob started his career, he swore that he would never do commercials. However, like most actors, he eventually had to decide between taking the work that was available or missing means. In the long run, his decision to do commercials proved to be a smart one and he has worked with major brands like Pepsi and Carvana.