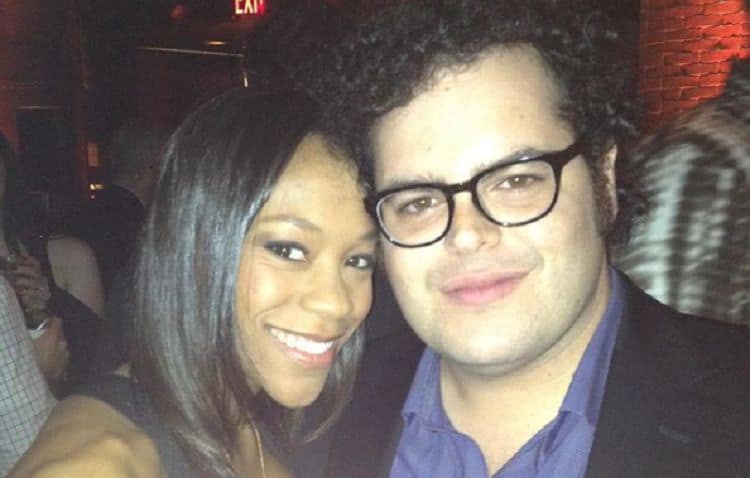 Any time you see Nikki James' name attached to a movie, TV show, or play, you can trust that you're going to see a great performance. The talented actress has been in the business for more than 20 years. Along the way, she has built a solid fan base and she has also earned the respect of many other talented people. Many viewers will recognize Nikki from her roles in shows like BrainDead and Proven Innocent. Now, she's earned another great opportunity to share her talents with the world. Nikki is a cast member in the new Apple TV+ series Severance and the show has already gotten her lots of attention. Keep reading for 10 things you didn't know about Nikki James.
1. She's A New Jersey Native
Nikki was born and raised in a town called Livingston, New Jersey – not too far outside of New York City. Being so close to New York allowed Nikki to have access to the theater world from an early age. There's no doubt that those experiences shaped who she is as a woman and as a performer.
2. She Studied At NYU
Nikki is certainly a natural when it comes to acting, but she hasn't gotten by on natural talent alone. She has also put lots of time and effort into sharpening her skills. She attended New York University's Tisch School of the Arts where she earned a bachelor of fine arts degree in drama.
3. She's A Tony Award Winner
TV roles are what many people know Nikki for, but she has also had a very successful theater career. She has been in several Broadway productions and her work hasn't gone unnoticed. In 2011, she earned a Tony Award for Best Featured Actress in a Musical for her role in The Book of Mormon.
4. She's A Director
Nikki loves being a performer, but she also likes to tell stories from behind the scenes. She made her directorial debut in 2021 with an episode of a TV miniseries called The Bite. She also directed an episode of The Good Fight in 2021. It seems likely that we'll see her do even more directing in the years to come.
5. She's Happily Married
In addition to having found lots of success in her career, Nikki has also had lots of positives in her personal life. She is happily married and while she often shares photos of her husband on social media, she hasn't revealed much information about him. From what we know, though, he doesn't work in the entertainment industry.
6. She Likes to Sing
Saying that Nikki is a woman of talents is probably an understatement considering all of the things she can do. On top of everything else, Nikki is also a great singer and it's another way that she likes to express herself. That said, it doesn't appear that she has plans to release any original music.
7. She's Well-Traveled
Traveling is one of the very few experiences that nothing else can compare to. Nikki has been fortunate to travel to places that lots of people can only dream of. Her career has taken her to the United States as well as other parts of the world. Some of the countries she's been to include the Netherlands and France.
8. She Started Acting in Kindergarten
Nikki has been acting for almost as long as she can remember. Even though making it in the entertainment industry isn't easy, she never saw herself doing anything else. Nikki told Playbill, "The first time I performed for people was at my kindergarten graduation … and I sang "The Greatest Love of All" at my kindergarten graduation all by myself, all the way through. I don't know if people get a performing bug at five years old, but soon after that, I was always doing school plays, from that moment on, and seeing lots of musicals. My parents really indulged me — I was able to come into the city, so I knew I was going to be a performer pretty young."
9. She's A Voice Actress
Nikki has spent the majority of her career doing live-action work, but that isn't the only thing she can do. She has also had a couple of voice roles over the years and it's something she's proven to be good at. It'll be interesting to see if she decides to take on more voice-acting opportunities in the coming years.
10. She Loves Being Out In Nature
Nikki spends a lot of time working, but she also likes to make time for other things. She enjoys spending time outdoors and soaking up the beauty of nature. Being outside has become a great way for Nikki to take a break from her work and recharge. She loves doing things like exploring and going swimming.
Tell us what's wrong with this post? How could we improve it? :)
Let us improve this post!