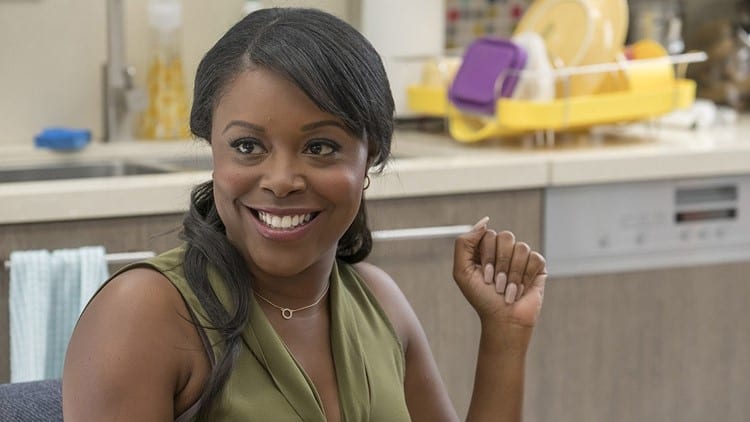 Lyric Lewis broke into the entertainment industry more than a decade ago, but the last several years have been especially good to her. From hosting The American Barbecue Showdown to having a major role in A.P. Bio, Lyric has shown that she is truly a versatile queen. That said, making people laugh is definitely her specialty, and her love for comedy dates back to her childhood. But even though she likes to joke around, her career is something she has always been very serious about and her hard work and dedication haven't gone unnoticed. Now that she has been getting more recognition, Lyric's fans are hoping that even more doors open up for her. Keep reading to learn 10 things you didn't know about Lyric Lewis.
1. She's A New Orleans Native
New Orleans is a city that is known for its rich history and culture. It has also been the birthplace to some very talented people, and Lyric Lewis is one of them. She was born in the city and spent much of her childhood there. However, when she was about 12 years old, she and her family relocated to Minnesota. She currently lives in the Los Angeles area.
2. She's Worked Behind The Scenes
Being in front of the camera is what most people know Lyric for, but they don't realize that she has also worked her magic on the other side of things. She is a writer and producer who has worked on a handful of projects over the years. More than likely, we will see her do more behind-the-scenes work in the future.
3. She's A Proud Mother
Overall, Lyric has chosen to be pretty private when it comes to her personal life. One thing she has been open about, though, is the fact that she is a very proud mom. She has one child, a young daughter named Stevie. From what we can tell, Lyric is not married although she may be in a relationship with her daughter's father.
4. She Likes To Travel
Getting out and seeing the world is one of the best experiences a person can have, and Lyric is thankful to be in a position that has allowed her to do lots of traveling over the years. She has gotten to visit places across the United States and other parts of the world. That said, she also enjoys just hanging out and exploring L.A.
5. She Studied At Syracuse University
The success Lyric has achieved over the years didn't just happen by accident. She has put a lot of hard work into reaching her goals. Part of that work includes taking the time to study her craft. Lyric attended Syracuse University where she earned a bachelor's of fine arts in theater.
6. She's A Tiffany Haddish Fan
Lyric doesn't just like to make great projects, she likes to enjoy them as well and she's a big fan of Tiffany Haddish's work. During an interview with Entertainment Weekly, Lyric said, "I love Tiffany Haddish. I tell people that I'm available to play her sister whenever," she says with a laugh. "Tiffany, girl, I'm available for drinks — or anything!"
7. She Is A Delta
Greek letter organizations have been a major part of the Black American community for well over a decade and Lyric is proud to be a part of that rich history. She is a member of Delta Sigma Theta Sorority, Inc. which she joined while she was a student at Syracuse. The sorority has several other notable members including Kym Whitley and Keshia Knight Pulliam.
8. She's A Dog Person
Sorry to all of the cat people out there, but it looks like Lyric is a dog lover through and through. She has an adorable dog named Alan that, before the birth of her daughter, was the star of Lyric's Instagram profile. Surprisingly, Alan doesn't have an account of his own but I'm sure her followers would love it if he did.
9. She Was In MadTV
There was once a time where Saturday Night Live wasn't the only sketch comedy series in town on Saturday nights. Fox's rival, MadTV, aired from 1995 to 2009 and returned briefly in 2016. Lyric got a chance to be a part of the show's 2016 revival when she appeared as various characters in eight episodes.
10. She Loves Food
As a New Orleans native, I think it's safe to say that Lyric knows a thing or two (or three) about good food. She especially loves barbecue which is why she was very excited on a personal level when the opportunity to host The American Barbecue Showdown came around.