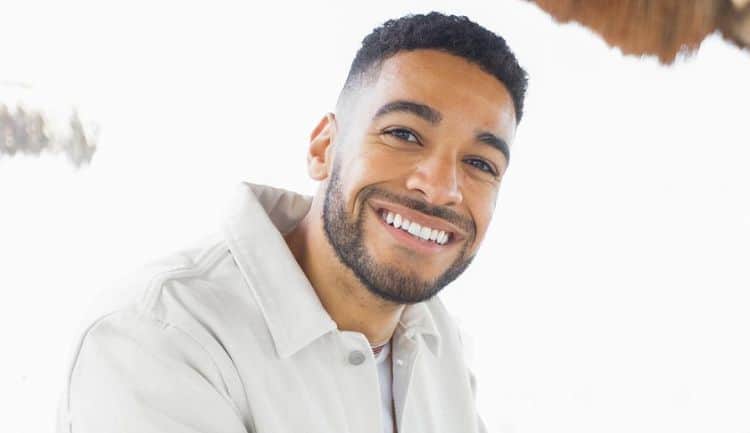 Matt Labagh is handsome and successful, but he's still had trouble finding the woman of his dreams. That's exactly why he decided to try his luck on The Bachelorette. As a cast member on the show's 19th season, Matt will be competing with more than 30 other guys for a shot at love with Rachel Recchia or Gabby Windey. Even though dating in front of the world probably isn't the easiest thing to do, Matt is ready to put himself out there for the sake of love. Hopefully, he won't be going home single, but even if he does, there will be plenty of women ready to shoot their shot. Keep reading to learn 10 things you didn't know about Matt Labagh.
1. He Lives in California
Season 19 of The Bachelorette has quite a few cast members from the West Coast, and Matt is one of them. Matt is currently living in the San Diego area, and he seems to really love it. As you can probably imagine, he takes advantage of the gorgeous weather and beautiful beaches whenever he gets the chance.
2. He's 25 Years Old
Age is always an interesting topic on shows like The Bachelorette because there is always a wide age range among the contestants. At 25 years old, Matt is among the younger contestants. Some people would argue that 25 is a little young to be serious about settling down, but Matt seems to be ready to focus on a committed relationship.
3. His Faith Is Important to Him
We weren't able to track down any specific details about Matt's religious beliefs, but we do know that he is a Christian and his faith plays an important role in his life. This could either earn him lots of cool points with the bachelorettes, or it could end up being a turn-off depending on their own beliefs.
4. He's a Fitness Trainer
Physical fitness is one of Matt's top priorities and exercise is a major part of his routine. However, his love for fitness doesn't just stop with his own workouts. It's also something he decided to turn into a business opportunity. He is a certified personal trainer who offers one-on-one coaching sessions.
5. He Went to UConn
As a Connecticut native myself, I can help but get excited any time I hear about anything having to do with my home state. That said, it's only right that I include the fact that Matt attended the University of Connecticut. It's unclear what subject he earned his degree in.
6. He's All About Positivity
The world can be a very negative place and it can be tough not to get bogged down by that. No matter how hard things get, though, Matt is the kind of person who always does his best to see the bright side of life. That kind of positivity will definitely come in handy during his time on The Bachelorette, and it will probably make him a more attractive option.
7. He Has A Close Relationship With His Mom
Since Matt's online presence is pretty low-key, there isn't much personal information out there about him. However, something we do know is that he is a family-oriented person and he is especially close to his mother. According to Fandom, "Matt dreams of buying his mom a home wherever she wants."
8. He's Active on TikTok
Over the last few years, TikTok has gone from being a relatively unknown social media platform to being one of the most popular. Matt has more than 13,000 followers on TikTok and his content has gotten more than 300,000 likes. Those numbers are probably going to skyrocket once season 19 premiers.
9. He's Been Working Since He Was 14
Lots of 14-year-olds don't have anything to worry about other than school. However, when Matt was 14, he was already working his first job. In an Instagram post, Matt wrote, "Ever since I got my first job at 14, I knew I wanted to one day work for myself. After both working a full time job and running my own company for the last year, it finally becomes a reality in 2021. I'm so grateful and excited to see where God takes my life in the next leg of the journey. And most of all, for anyone trying to make a big change in their life, I promise you're so much closer than it might seem – keep going".
10. He Has a YouTube Channel
Matt seems to really enjoy creating content for the internet, and he has been working to build a following across multiple platforms. In addition to Instagram and TikTok, he also has a YouTube channel where he aims to "boost men's confidence by giving out as much fitness and lifestyle game as I can". At the moment, he only has five subscribers.