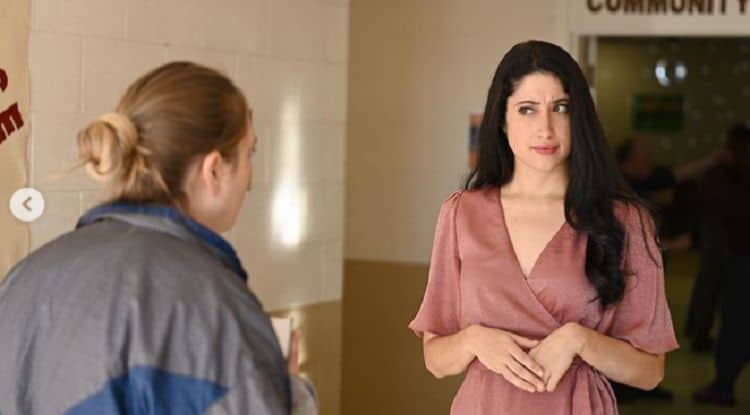 Taylor Ortega isn't a household name just yet, but she definitely has the talent to get there. Since making her on-screen debut a little less than a decade ago, Taylor has been fortunate to land some awesome opportunities. In 2019, she played Shego in the live-action Kim Possible movie as well as the miniseries. The role earned her a lot of attention and helped show that she had some serious star power. She has kept the ball rolling since then and she doesn't plan on slowing down any time soon. Most recently, she played Nadine Garcia-Parney in the TV series Welcome to Flatch. Continue reading to learn 10 things you didn't know about Taylor Ortega.
1. She's A New York Native
New York City is easily one of the most famous cities in the world, and it's also one of the best places to start a career in the entertainment industry. Luckily for Taylor Ortega, it's also where she as born and raised. She is originally from Harlem and still lives in the area.
2. She's A Screenwriter
Throughout Taylor's career, most of the focus has been on her acting work. However, that isn't the only thing she knows how to do in the entertainment industry. She is also a very talented writer and she made her screenwriting debut in 2015. She has since written several projects.
3. She's Also A Voice Actress
Taylor's acting skills don't stop at live-action work. She also has some voice acting experience under her belt. In addition to working on animated projects like Magical Girl Friendship Squad, Taylor has also lent her voice to some podcasts. It'll be interesting to see what kinds of voice projects she decides to take on as her career grows.
4. She's Pro-Choice
Abortion has been a hot-button topic in the United States for decades. That said, Taylor has made it clear which side of the issue she stands on. She is openly pro-choice. As the name suggests, those who are pro-choice believe that pregnant people should be able to choose what happens to their bodies.
5. She Likes Her Privacy
Lots of people in the entertainment industry are tempted to overshare when it comes to their personal lives, but Taylor Ortega isn't one of them. So far, she has shared very little information about her personal life with the public. Instead, she would rather keep all of the focus on her work in the entertainment industry.
6. She Does Comedy
Taylor Ortega is truly a woman of many talents. Not only does she like to entertain people, she also likes to make them laugh. On top of being an actress, Taylor is a comedian. According to the bio on her website, "You can see Taylor live at UCB where she performs with weekend house team What I Did For Love or around New York city where she performs characters, stand up, and musical comedy."
7. She Was In An Episode of Succession
Taylor hasn't had a lot of starring roles in her career, but she has still gotten the chance to be part of some pretty big projects. In 2018, she played a character named Greta in an episode of the popular HBO series Succession. Even though she was only in one episode, it was still a great experience.
8. It's Unclear if She's Had Formal Acting Training
While it's clear that Taylor has put lots of time and effort into honing her performance skills, we weren't able to find any information on whether she ever attended acting school. There's a chance that she decided to forego training and jump right into the audition process. No matter what path she chose, though, it's clearly been working out nicely for her.
9. She Supports the Black Lives Matter Movement
Since its founding in 2013, the Black Lives Matter movement has garnered support from people all over the world. Taylor is among those who support the movement and she isn't afraid to let it be known. She has used her social media presence to raise awareness of the fight to end racism and other forms of injustice.
10. She Doesn't Post A Lot On Social Media
Social media is one of the first places people go when they want to learn more about a person in the entertainment industry. Although Taylor does have an Instagram account with a good amount of followers, she doesn't post on her timeline very often. She has only posted 23 times since 2018, and many of those posts haven't included photos of her. Given the fact that she's pretty private, this isn't too surprising.