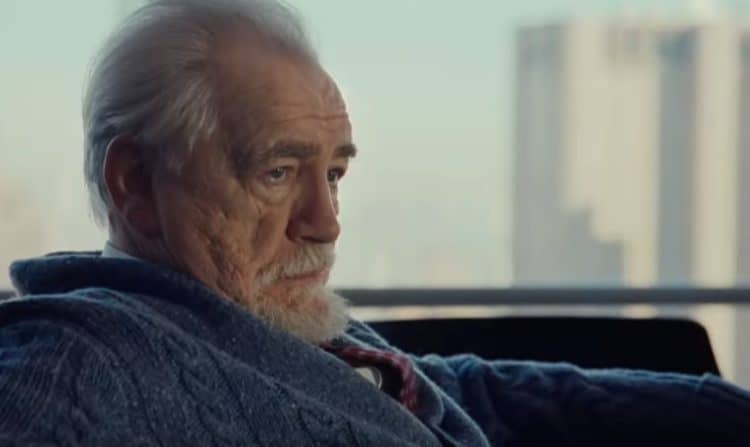 The critically lauded HBO series, Succession, is a confluence of a powerful storyline and even more power wielding characters. The satirical comedy drama is unlike anything we've seen on the small screen in the recent years, it sometimes feels as if we've unexpectedly dipped our hands into a pot of television gold. The series has somehow continued to exceed our expectations one episode after another, and we can only hope that it manages to stay this way in the seasons to come. The powerhouse cast is led by Brian Cox (X2: X-Man United) who portrays the character of Logan Roy, the founder and CEO of the media conglomerate, Waystar Royco, and also the fierce patriarch of the Roy family. Here are five reasons why we believe he is the true winner in the series:
5. He can have his cake and eat it too
Logan has the ability to call the shots until the very end. Frankly speaking, there is no one and nothing, not even a stroke, that can take him down. In the explosive season 3 finale, Logan has sold Waystar Royco to a tech firm, GoJo, much to the opposition of his three children, Kendall, portrayed by Jeremy Strong (The Big Short), Roman, portrayed by Kieran Culkin (Scott Pilgrim vs. the World), and Shiv, portrayed by Sarah Snook (Pieces of a Woman). Logan knows what he wants and is relentless in getting it. This go-getter attitude might have worked well in his business pursuits, but ranks him as one of the most heartless fathers in television history. Logan comes out of it all unscathed, while his children are left to clean up the debris he has left behind.
4. He uses his children's fear as his leverage
Childhood trauma has no age limit. Logan's children have been terrified of him since they were innocent children. They knew their limitations and did not dare go against their father's wishes. It was only after Logan suffered a stroke that his eldest son, Kendall, gathered up the courage to overthrow his father as head of the company and betray him in the most unexpected of ways. Kendall might have bit off more than he could chew, as his efforts were in vain. It was an unsuccessful David and Goliath match that ruined Kendall in many ways. Logan knew that his children did not stand a chance, even if they joined forces to go against him. This was a harsh reality that was one bitter pill to swallow for the Roy children.
3. He is always one step ahead
Anticipating what is ahead has been Logan's strong suit. He used this to rise to the top of the media industry, and also used this skill at the expense of establishing harmonious familial ties. As the saying goes, keep your friends close and your enemies (er, scheming family members) closer? The past three seasons of the series have proven that Logan always had the right ammunition ready for a coup de main. His business colleagues and very own children learned this the hard way. It may be heartbreaking to see Logan's children fail at outsmarting their father, but it is also impressive to witness Logan's shrewd ability to know a stealth attack even before it has begun.
2. He is merciless until the very end
The Roy children may have grown up with the amount of wealth one can only dream about, but are unfortunately emotionally bankrupt in many ways. Logan's cold and steely heart has made him a distant father who only seemed to have his best interests at heart. This kind of upbringing created monsters out of the Roy children, who each had their own fair share of internal demons to battle with. No one can serve two masters, and Logan has proven that the only person he is willing to bow down to his himself.
1. He does not allow his emotions to overrule his judgement
Logan is one tough cookie to crack. Not even his inner circle is able to predict what goes on inside his mind. His sudden outbursts have been highlights of some episodes, but he does not allow his rage to lead to bad decision making. It's difficult to classify Logan as the antagonist of the series, as each character in the show also seems to have his/her own ulterior motive. Logan might just be the most fearless Roy family member when it comes to owning up to his decisions. He is well aware of the effects of his actions and is unapologetic on its outcome.
Tell us what's wrong with this post? How could we improve it? :)
Let us improve this post!