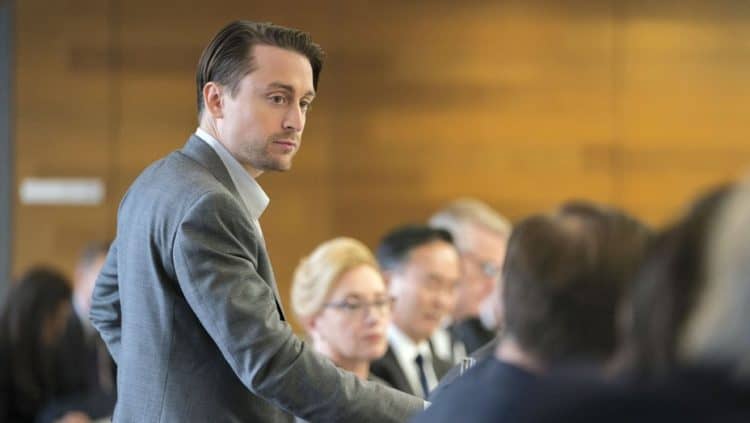 It's always heartwarming to witness siblings make it together in Hollywood. When celebrity siblings are mentioned, the first ones that come to mind are usually Jake and Maggie Gyllenhaal, Owen and Luke Wilson, Rooney and Kate Mara, the Olsen sisters, and the Hemsworth brothers. Another pair of celebrity siblings, which a lot of people did not seem to take notice of until recently are the Culkin brothers, Macaulay and Kieran. Out of the two, Macaulay is more well-known for being one of the most famous child stars of his generation. He is best known for his role as the scheming Kevin McCallister in the first two films of the Home Alone movie franchise. His other memorable portrayals include the drama, My Girl, and the comedy, Richie Rich.
The Other Culkin Brother
Decades have since past, and it's the other Culkin's time to shine. Kieran, the younger brother of Macaulay, was also a child actor, who has appeared alongside his brother in Home Alone, and in other notable films, such as Father of the Bride, The Mighty, and The Cider House Rules. It was a promising career for a young actor, but one that seemed to be overshadowed by his older brother's success. Kieran's talent was further recognized in his breakthrough lead role in the comedy drama, Igby Goes Down, in the early 2000's. This led to him to win a Critic's Choice Movie Award and a Satellite Award. He also bagged a Golden Globe nomination in the process. Years passed, and he still continued to be active in the industry, but wasn't gaining that much attention until the HBO hit satirical black comedy drama series, Succession, came along in 2018. The show was a game changer many ways, and one that launched Kieran to the level of success he deserved.
Kieran portrays the role of Roman in the series, one of the four children of media tycoon, Logan Roy, portrayed by Brian Cox (X-Men 2). Roman quickly caught the attention of viewers, because of his catchy one-liners and carefree nature. He may be the cockiest and most immature out of all the siblings, but he is able to make all these attributes become charming and endearing in his own brilliant way. It was hard not to take his side whenever the siblings are battling for their father's approval, and for the reigns on their media conglomerate. The episodes are never complete without his snazzy remarks and naughty banter, even in the most awkward of situations. Kieran personality off and onscreen seem to be one and the same. He displays the same sense of easygoing attitude during interviews, and proved to have a wicked sense of humor when he hosted an episode of SNL for the first time. His monologue spanned the different time periods in his life. This included his childhood experiences, which even involved a brief appearance on SNL with Macaulay about 30 years ago, to sharing about his experience portraying the role of Roman in the past three seasons of Succession. His hosting gig was a success that had the public talking about his charm and charisma long thereafter.
Why We Love Kieran Culkin
One of Kieran's strength lies in his ability to shrug off the negativity that comes with being a celebrity. There will always be those bashers and naysayers who have nothing good to say about you, and giving in to their backlash will just affect nobody but yourself. Kieran's rise to fame took a lot of time, and a whole lot of luck. Fate worked its magic, and landed him a role that was just tailor fit for his persona. A lot of aspiring actors can learn a lesson or two from Kieran. He did not let his older brother's fame define him, but is secure enough to acknowledge and associate himself with Macaulay's stardom. He forged his own path, and was relentless in his pursuit. He is also not big on displaying his life in social media, which creates a sense of mystery on his personality, and keeps fans wanting for more. The entertainment industry is a modern-day gladiator field wherein only the strong-willed survive. It takes more than talent to make it big, and Kieran has got his ducks in a row. His life after Succession might still be a blank canvas as of the moment, but it's certainly a preview of the great things to come. Who knows what role he will surprise his fans with next? His charisma is out of bounds, and his career possibilities endless. Watch out, world. Kieran Culkin is just getting started.
Tell us what's wrong with this post? How could we improve it? :)
Let us improve this post!