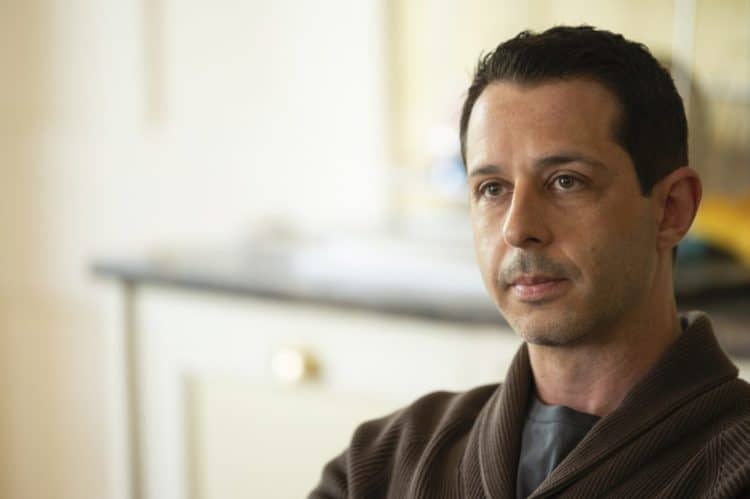 The hit HBO series, Succession, is probably one of the best shows we've seen in the recent years. To say that the satirical black comedy-drama is entertaining would be an understatement. The snazzy one-liners and unpredictable power plays are television gold. The series revolves around the dysfunctional Roy family, the wealthy owners of Waystar RoyCo, a global media conglomerate. The episodes center on the family dynamics of the Roy's, as they fight for control over their company while the health of their family patriarch, Logan Roy, portrayed by Brian Cox (The Pretenders), deteriorates. Survival of the fittest is an ongoing theme, as the Roy children battle head on for control. They include Connor, portrayed by Alan Ruck (The Exorcist), Kendall, portrayed by Jeremy Strong (The Gentlemen), Roman, portrayed by Kieran Culkin (Wiener-Dog), and Siobhan, portrayed by Sarah Snook (Predestination). Here are five reasons why Kendall Roy is the best Roy sibling in the series:
5. He embodies the phrase, "no guts, no glory"
Kendall is the only sibling that is gutsy enough to go against his powerful father. He knows the consequences, but is still undeterred. This says a lot about his character, and how different he is from his siblings who would rather be on their father's good graces. Going against Logan is one of the most difficult paths to pursue. You have to play your cards right, and leave little room for error. In the season 2 finale, the tables have turned as Kendall, who was supposed to be Logan's sacrificial lamb, stabs him in the back instead by revealing that he was well aware of the misconduct and crimes happening onboard his controversial cruise ship line. This opens a can of worms, and puts Logan on the line for litigation. The plot twist caught left viewers dumbfounded, and is a strong indication that there is much more to Kendall than meets the eye.
4. He believes in try and trying until you succeed
Fortune favors the brave. Kendall is relentless in his pursuit for power and control. He may have had some missteps along the way, but he did not use them as an excuse to give up. This feisty behavior is reminiscent of Logan's methods. As they say, like father like son. In season 3, Kendall is seen with big plans in store to continue to take his father down. He finds key people who are able to help him with this quest, and for the first time, the odds seem to be in his favor. Maybe his siblings can learn a thing or two from him this time around.
3. He does not let fear cripple him
The mistakes of Kendall's past do not dishearten him. His past failures include a failed coup to overthrow his father from his company, a divorce, a drug addiction, and even an accidental homicide. You name it, and he's done it. He has gone through the wringer, and has gotten out of it scathed, but even more determined than ever. Unlike his siblings, Kendall is ready to take on the repercussions that come with going against his father. He is man enough to stand up for what he believes in, and is ready to face the wrath of his father head on. This makes for an even more explosive storyline riddled with plot twists. Viewers who were team Logan from the beginning might even consider a change of heart
2. He is not dependent on allies
Kendall's siblings have left him hanging one too many times already. This in no way deters him from achieving his plans though. At the end of the day, he does not care who sides with him, as long as he is able to overthrow his father's reign. This headstrong attitude might just be his key to victory. Kendall's siblings, who deep inside are also sick and tired of their father's manipulative ways, are too scared to take him down. Kendall is the only one who has shown that he does not need the backing of his family members to get things done. It's about time he gets his shot at success.
1. He is the most unpredictable
Leave it to Kendall to come up with ways to knock viewers off their feet. From rapping at Logan's birthday party to staging a boardroom coup to overthrow his father, he's got some solid tricks underneath his sleeve. Kendall's unpredictability grows even more as the series progresses. This continues to keep us on the edge of our seats, and entertained for the rest of the season. Each character brings so much flavor to the series, picking whose side you're on is nearly impossible. It feels like playing favorites with your children. Kendall is just one of the children with the most interesting character arcs. We can't see what else he has in store. As with everything in Succession, the more explosive, the better!
Tell us what's wrong with this post? How could we improve it? :)
Let us improve this post!