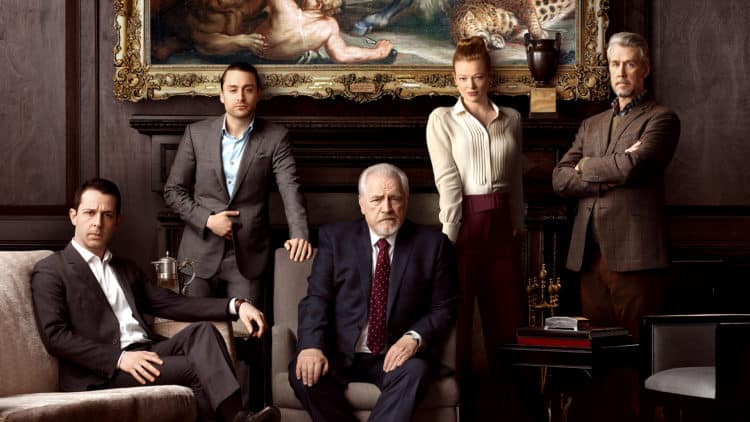 'Succession' is a satirical comedy-drama that is aired on HBO. The series was created by Jesse Armstrong and it premiered on June 3, 2018. The first season was a hit, so the series was renewed for a second season, which began on August 11, 2019. This television series focuses on the Roy family who are the dysfunctional owners of a global media company. There is uncertainty surrounding the health of the patriarch of the Roy family, so other members of the family are fighting for control of the company. The series features an ensemble cast, and here is your chance to meet the cast of Succession.
Brian Cox
Brian Cox takes on the role of Logan Roy, the patriarch of the Roy family. Cox is a Scottish actor who has been nominated for multiple awards and he was the recipient of the Empire Icon Award in 2006. He has a career in entertainment that spans six decades, as his career began back in 1965. He is best known for his roles in films including 'The Bourne Identity', 'The Bourne Supremacy', 'Rise of the Planet of the Apes', 'Super Troopers', 'Troy', 'Rushmore', and 'Braveheart'. He is also known for being the first actor to portray Hannibal Lecter when he played this character in the 1986 film 'Manhunter'. Cox has been married twice and he has four children, including the English actor Alan Cox.
Hiam Abbass
Hiam Abbass is an Israeli-French actress and director. Her career began in 1989, and she has appeared in multiple films and television series since. She is best known for her roles in films including 'Satin Rouge', 'Paradise Now', 'Haifa', 'The Syrian Bride', 'The Visitor', 'Free Zone', 'Dawn of the World', 'Amreeka', 'Lemon Tree', and 'Every Day is a Holiday'. In 'Succession', she plays the role of Marcia Roy, the third wife of Logan Roy.
Nicholas Braun
In 'Succession', Nicholas Braun plays the role of Greg Hirsch, who is the grandson of Ewan Roy and the grandnephew of Logan Roy. He made his acting debut in his teens when he appeared in the Disney production 'Sky High' in 2005. He then appeared in 'Protection Program' in 2009 and he had a recurring role in '10 Things I Hate About You'. Since then, he has had major roles in films including 'Prom', 'Red State', and 'Date and Switch'. Furthermore, he has had a role in the online series 'LXD: The Legion of Extraordinary Dancers'.
Kieran Culkin
Kieran Culkin began his career in acting in 1990. He is the brother of Macauley Culkin and Rory Culkin, and his father is Kit Culkin. He has been married to Jazz Charlton since 2013. Kieran is best known for his roles in 'Scott Pilgrim vs. the World' and 'Iggy Goes Down'. In succession, he plays Logan Roy's youngest son Roman.
Jeremy Strong
This actor is best known for taking on roles in films based on true stories, such as 'Zero Dark Thirty', 'Selma', 'Molly's Game', 'Black Mass', 'Lincoln', 'Parkland', and 'The Big Short'. Now, he is playing Kendall Roy in 'Succession'. This character is Logan Roy's middle son who is the result of his second marriage.
Natalie Gold
Kendall Roy's estranged wife is Rava Roy, and this character is portrayed by Natalie Gold. This American actress has appeared in many films, including 'Before the Devil Knows You're Dead', 'Love & Other Drugs', and 'I Don't Know How She Does It'. However, she is probably best known for playing Julia Harwell in the television series 'Rubicon'.
Peter Friedman
Waystar Roy COO Frank Vernon is played by Peter Friedman. This character is a long-time friend of Logan Roy. Friedman is an actor of the stage, film, and television who began his career in 1972. In television, Friedman is best known for his role in 'Brooklyn Bridge'. Some of the films in which he has appeared include 'The Seventh Sign', 'Daniel', 'Safe', 'Single White Female', and 'Breaking Upwards'. Friedman was married to Joan Allen from 1990 to 2003 and they had one daughter, Sadie. After their divorce, they remained friends and chose to live close to each other so they could spend time with their daughter together.
Matthew Macfayden
Shiv Roy's fiancée Tom Wansgams is played by Matthew Macfayden. This English actor is best known for playing MI5 Intelligence Officer Tom Quinn in the drama series 'Spooks'. He also played Mr. Darcy in the 2005 adaptation of 'Pride & Prejudice'. Other series for which he is known include 'Death at a Funeral', 'Frost/ Nixon', 'Ripper Street', and 'The Enfield Haunting'. Furthermore, he won a BAFTA for Best Supporting Actor in 'Criminal Justice'. He is married to Keeley Hawes since 2004 and they have two children together.
Alan Ruck
Connor Roy is the eldest son of Logan Roy from his first marriage, and this character is played by Alan Ruck. He shot to fame in 'Ferris Bueller's Day Off' in 1986, when he played the best friend of Matthew Broderick's character. Other films with which he is associated include 'Three for the Road', 'Class', 'Young Guns II', 'Star Trek Generations', 'Twister', and 'Speed'.
Sarah Snook
Sarah Snook plays the role of Siobhan 'Shiv' Roy who is the daughter of Logan Roy from his second marriage. She is an Australian actress who is known for her roles in films including 'Sisters of War', 'These Final Hours', 'Not Suitable for Children', 'Steve Jobs', 'Jessabelle' and 'The Dressmaker'. She also won an AACTA Award for Best Actress in a Leading Role for her role in the 2014 film 'Predestination'. She has also had a career on stage and appeared in 'King Lear' with the State Theatre Company of South Australia.
Rob Yang
Yang plays the role of Lawrence Yee, who is the founder of the media website Vaulter which is acquired by Wayster Royco. Prior to landing the role on 'Succession', he was known for his roles in 'The Americans' and 'Bored to Death'. His role in 'Succession' is his biggest role to date.