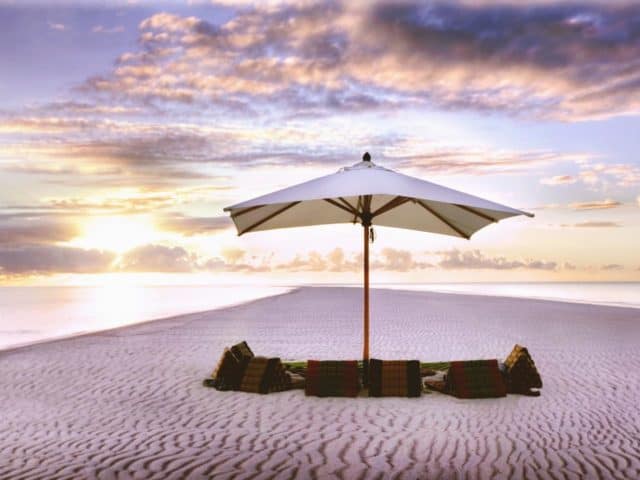 Another HGTV hunt-for-a-house show hits the airwaves. Never heard of HGTV? Well, HGTV stands for House & Garden Television and they're probably best-known for the shows "Property Brothers", "House Hunters", "Flip or Flop", "Fixer-Upper", and more recently their waterfront/beachy shows like "Beachfront Bargain Hunt", "Lakefront Bargain Hunt", and now "Beach Hunters". The shows are owned and produced by Scripps Networks Interactive in Knoxville, TN, and available on cable and satellite TV channels.
Some of the recent news coverage regarding HGTV has been centered around one well-known couple that has been appearing on one of their most popular shows, "Flip or Flop" for several years now. Yes, Tarek and Christina El Moussa have made supermarket shelf pulp headlines a lot lately because of a messy break-up, but hey, there's no such thing as bad publicity, right? In fact, by early 2015, an estimated 95,628,000 U.S. households, which equals 82.2 percent of the homes having TVs, received HGTV. And, HGTV became the cable channel that was the third most-watched in the U.S., surpassing CNN and nipping at the heels of ESPN and the Fox News Channel.
Now, many viewers have been watching "Beachfront Bargain Hunt" for some time now and wondering about some higher-priced beach homes that were available and what they looked like. So, that's where "Beach Hunters" takes over and brings some gorgeous beach houses to the small screen for viewers who are dreaming of owning one. And, let's face it, who isn't? So, here are five things that perhaps you didn't know about the show "Beach Hunters":
Are They Real or Does Anybody Even Care?
HGTV reps admitted on June 13, 2012, that scenes in "House Hunters" are re-creations of prior events and that often the purchase of the homes, as well as any final decisions therein, were actually made before filming of the shows. In fact, in many cases, the homes featured on the show weren't even on the market. This, of course, leads many to believe that subsequent shows, such as "Beach Hunters", have followed in the footsteps of this earlier show. However, this little detail hasn't dampened the enthusiasm of viewers even a little bit.
Viewers Fall in Love With Some Homes
The "Beach Hunters" show travels to many gorgeous beach destinations available in the U.S. for the purpose of helping potential buyers who are searching for their dream home in the sand. It follows the whole buying process from beginning to move-in as every episode introduces a real estate agent and buyer as they tour the properties and take their pick. Many viewers watch and later end up looking for a home in those exact locations after falling in love with a particular beach and/or house.
Florida Gulf Coast "Beach Hunters"
Everybody loves the Gulf Coast of Florida and, on June 4, 2017, "Beach Hunters" featured the Pensacola Beach and Gulf Breeze areas and the episode is called "The Hunt for a Gulf Breeze Dream Home". Levin Rinke Realty and Realtor Lisa Renfroe are also featured in the episode. It took three days to film the show as Lisa showed the prospective buyers some beautiful homes from the Gulf Breeze area to Pensacola. And, did you know that many couples looking for a home on Beach Hunters would prefer something that is furnished?
Paradise Isn't Always Tropical
Paradise isn't necessarily in a tropical locale either. Although Florida and several other southern states are very desirable, some beach house hunters are looking further North, even as far North as New Hampshire. One Massachusetts couple had a strong desire to give their two teenage daughters the coastal living experience in Seabrook, NH, so "Beach Hunters" helped them find their dream coastal home there.
16 "Beach Hunters" Episodes So Far
To date, only one season of "Beach Hunters" has been aired, including 16 episodes. Episode #16 involves a Louisiana couple looking for their beach home in Gulf Shores, AL. And, like most beach hunters, they're hoping that they can find that perfect home in their dream location and within their budget.