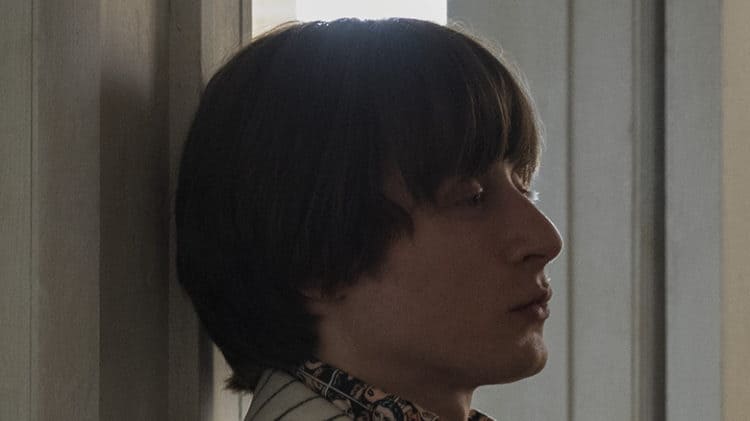 As the younger brother of Macaulay Culkin, Rory Culkin has been around the entertainment industry for his entire life. It goes without saying that nobody was surprised when he decided to embark on an acting journey of his own. Although his older brother made the Culkin last name as good as gold in Hollywood, Rory has always worked hard to establish a foundation for himself. Throughout his years in the industry, he has managed to build a solid career and his resume now includes more than 40 on-screen credits. He also has some projects in the works that his fans are sure to love. Here are 10 things you didn't know about Rory Culkin.
1. He's A New Yorker Through And Through
Rory Culkin was born and raised in New York City. Unlike many other people who work in Hollywood, Rory has never felt the need to relocate to Los Angeles. In fact, in an interview with Gothamist, Rory shared that New York City is the only place he's ever lived.
2. He's Married
Like his big brother, Macaulay, Rory has always been a very private person and he has never shared many details of his personal life. One thing we do know, though, is that Rory is happily married. He and his wife, Sarah Scrivener, tied the knot in 2018. From what we can tell, they don't have any children.
3. Conan O'Brien Left Him Starstruck
Even though he's been around celebrities for his entire life, Rory isn't immune to feeling starstruck. While talking to Gothamist he revealed that he felt starstruck the first time he met Conan O'Brien. He said, "I started sweating and I guess shaking. I met him when I worked with you know, big actors and stuff, but for some reason Conan O'Brien…seeing the size of his head and everything, that profile, his hair…I couldn't keep it together."
4. You Won't Find Him On Social Media
Social media has become the first place most people go when they want to see what a celebrity is up to. Sadly for Rory's fans, they won't be able to find much. While there are some fan pages for him on Instagram, Rory doesn't have any verified social media accounts of his own.
5. He's Often Played Younger Versions Of His Brothers
Rory's first big acting opportunity came in 2000 when he was cast in the film You Can Count on Me. However, his career technically started long before then. A picture of him was featured in the 1993 movie The Good Son, in which he was shown as the younger version of Richard who was portrayed by Macaulay. Rory also played young Richie in the 1994 film Richie Rich which also starred Macaulay.
6. He's Won Awards
Most actors would agree that they do what they do simply because they love it, but they'd probably also agree that it's nice to have their hard work recognized. Throughout his career, Rory has been nominated for several awards and he's even taken home a few wins. Most recently, he won a Molins Film Festival Award for Best Actor in 2018.
7. It's Unclear If He's Had Formal Acting Training
Taking acting classes is usually par for the course for people who want to become professional actors, but that may not have been the case for Rory. We didn't find any information on whether Rory has undergone any formal acting training, but from what we can tell he hasn't attended drama school.
8. He's A Producer
Rory has spent the majority of his career telling stories in front of the camera, but he's also ventured over to the other side and tried his hand at producing. According to his IMDB page, Rory made his debut as a producer in 2016 with a movie called Welcome to Willits. He also co-produced a film called Lords of Chaos in 2018.
9. He's A Homebody
When people work in the entertainment industry, it's easy to make the assumption that they love constantly being in the spotlight and attending various events. Rory, however, enjoys peace and quiet more than anything else. Rory told Hero Magazine, "I'm a homebody; I love being at home especially after a project that I've put a lot into. I just crawl into my cave and shut down for while, I love it, I'm a bit of an introvert in that way."
10. He's Getting Into Screenwriting
Per his IMDB page, Rory doesn't have any official screenwriting credits at the moment. But they're on the way. Over the last several years, he's been working on writing his own stuff and it seems like only a matter of time before he releases an official project that he's written.
Tell us what's wrong with this post? How could we improve it? :)
Let us improve this post!