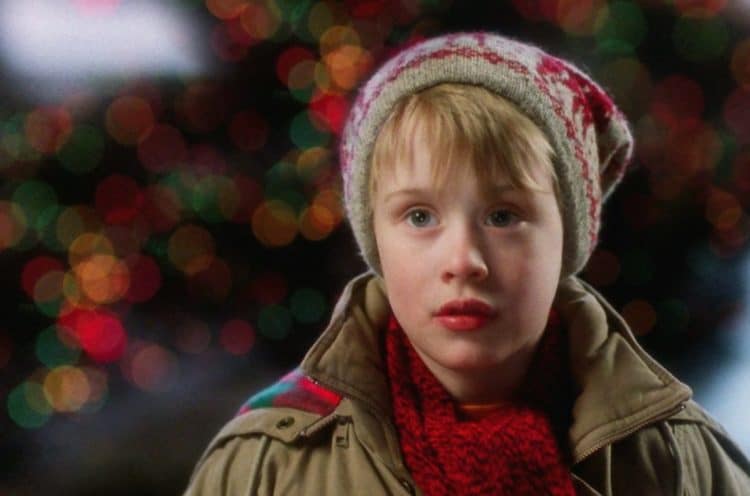 Once in a while, we come across something that reminds us of how much we have aged. Sometimes, it's the babies around us who suddenly have become old enough to attend school. Other times, it's a simple thing like not being able to get up as fast as we did in our teens. In 2020, however, that reminder of how fast time had flown was a tweet by Macaulay Culkin. It went something as simple as this: " Hey guys, wanna feel old? I'm 40. You're welcome." Culkin's tweet attracted the attention of many who grew up watching him. For a while back there, Christmas could as well have been renamed ' Macaulay Culkin Holiday' because he was all we knew. Simply known as 'the boy in Home Alone' according to Arsenio Hall, Culkin was without a doubt a child star with one of the biggest worldwide breaks ever.
Film Critic Roger Ebert said of the movie and Culkin's performance: " The plot is so implausible that it makes it hard for us to really care about the plight of the kid. What works in the other direction, however, and almost carries the day, is the gifted performance by young Macaulay Culkin, as Kevin. Culkin is the little boy who co-starred with John Candy in "Uncle Buck," and here he has to carry almost the whole movie. He has lots of challenging acting scenes, and he's up to them. I'm sure he got lots of help from director Chris Columbus, but he's got the stuff to begin with. He's such a confident and gifted little actor that I'd like to see him in a story I could care more about." Given Culkin's iconic performance, and that the film is more than three decades old, here are a couple of ways in which Culkin has evolved:
1. Family Woes
When he was 14, Culkin had to be persuaded to get back in the business of acting. His withdrawal was attributed to family problems that had become publicized. Things got worse for Culkin, and when he was 16, he called 911 and accused his father of child abuse. Their strained relationship eventually led to Culkin legally separating himself from his family, financially. Contrary to reports that he emancipated himself, he confirmed that he merely took his parents' names off of his trust fund.
2. Attending School
In his days as a child actor, Culkin barely attended school. When he took a break from acting, he decided to enroll in school. Culkin told talk show host Jay Leno: " I went to a professional children's school. It wasn't professional, there were no children there, and it was barely a school." Culkin attended the school for social reasons. " I went there to hang out, make friends, and stuff like that." He said. When his time at the school was done, he found himself back in the acting scene at 20.
3. Getting Married, And Divorced
In 1998, Culkin was 18 when he got married to actress Rachel Miner. Culkin and Miner stayed married for two years and separated in the year 2000. It wasn't until 2002 that they were officially divorced. Though Culkin likes to keep his relationships out of the limelight, his most publicized relationship was that he had with Mila Kunis. The pair dated for eight years, and the break-up, according to Kunis, was 'horrible.'
4. Finding Perspective
Up until he was an adult, Culkin thought his upbringing was normal, and that fame was a normal thing. Speaking to Joe Rogan, he said: " I don't know how to even describe it, because it's always the way my life has been.In the same way that a lot of kids go out and catch bugs and play baseball, that's the way it is. You don't really realize how unique the whole situation is until you have perspective."
5. A Thriving Acting Career
Culkin's life as an actor has not gone down the drain. He is lucky to still be working in Hollywood to date. After his long hiatus, Culkin returned found a role on a 2003 episode of Will & Grace and appeared in the film Party Monster. Most recently, he appeared on five episodes of American Horror Story: Double Feature. Culkin is set to appear in Home Sweet Home Alone, the sixth installment of the Home Alone franchise.
6. 'Bunny Ears', The Podcast
Besides appearing in movies and television shows, Culkin has expanded his brand to include a podcast dubbed Bunny Ears. In the podcast, he shows the world a different, goofy side of him as an adult. The episodes can range anything from drinking champagne with Grace Helbig', meeting his most obsessed fan, having Lizzo wear bunny ears, to reuniting with members of his former rock band, the Pizza Underground. Most of the episodes are an hour-long or more. It's clear that Culkin is giving his fans well-deserved content.
7. Changing His Middle Name
When you have nothing left to prove and have pretty much stamped your name in the books of history, there are things you're allowed to do just for the sake of it. For Caulkin, that would be changing his middle name to Macaulay Culkin, making his full name 'Macaulay Macaulay Culkin Culkin'. This is a decision Culkin came to after he made a poll on Twitter and chose to go with the winning name as a replacement for his middle name, Carson.
8. Becoming A Parent
The peak of Culkin's 2021 must be becoming a first-time dad. Culkin and Brenda Song, with whom he appeared on the 2019 comedy-drama Changeland, have been dating since 2017. Song and Culkin met when shooting the film. This year, the couple was blessed with a little bundle of joy. Dakota Song Culkin was born on the 5th of April and named after Culkin's sister, who passed away from a car accident back in 2008. Given his upbringing, it is unlikely that Dakota will have to deal with the things Culkin had to endure at such a young age. So far, the Home Alone actor and song have kept their parenting off social media, perhaps a sign that we won't be seeing Dakota on our screens? Only time will tell.