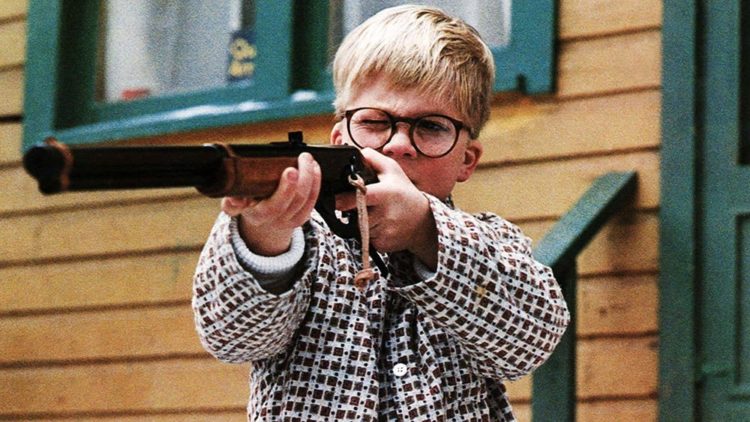 When the holidays come around, it's always the perfect time to sit and binge-watch some Christmas movies. Even when it's not Christmas, a good holiday movie is all you need to get yourself out of a bad mood. If you are anything like me, you feel a lot better as soon as you watch a good Christmas movie, where everything goes as planned. Not only are Christmas movies instant mood boosters, but they also give you a better outlook on life. Something about seeing a family come together at the end of the year to celebrate Christmas in the movies somehow makes everything about life better. But have you ever wondered what it is about Christmas films that have so many of us hooked on watching them? In this article, we will get into a few reasons why people love Christmas movies so much.
The Happy Endings
If there's one thing everyone loves about Christmas movies, they always have a happy ending. Regardless of what problem we see during the first half of the film, in the end, it is usually solved, and everyone is enjoying Christmas together. For instance, Hallmark's Christmas movie All of My Heart is about how love conquers every obstacle. In it, a young woman finds herself owning a mansion with a stuck-up stock trader with who she ends up falling in love. In all the movies, our favorite main characters end up living happily ever after, and for a minute, you feel like everything is right in the world. The happy endings give viewers hope that everything will sort itself out, just like in the movies during the Christmas holidays. Maybe that's another reason we love watching Christmas movies so much because they are fictional stories about our real lives. Plus, the certainty it offers viewers makes watching Christmas movies even better since there's no disappointment waiting for you at the end of the film. Who wants to watch a sad movie and cry during Christmas?
A Lot of Positivity
Even if you don't want to admit it, we all love how cheesy Christmas movies get. They tell the same story, mainly of a beautiful young woman who moves to a new town and finds true love during Christmas and an entire community that loves her. The cheesy ways the couples meet up are overly romantic, and it gives the rest of us an escape from reality. Everything goes as planned in the world of Christmas movies, letting us live vicariously through the characters. Amazingly, all characters in Christmas films are friendly and ready to make you a part of their family, which is the furthest thing from reality. Some storylines in Christmas films give the right message to viewers but are incredibly unrealistic. Like who would risk ruining their entire careers to be with a stranger they fell in love with during one Christmas holiday? The immense positivity in Christmas movies is what makes them the right choice for the family to watch. You can't help but keep watching to see who the good guy will end up choosing.
There are No Politics
Most of us gravitate towards Christmas movies because of how simple they are. From the time you start watching till the end, you are sure of a happy ending or at least a conclusion you can live with. Unlike most popular films with agendas, Christmas movies are not politically driven or have a message to get you thinking a certain way. There is no hint in the movie about current affairs or any other complex topics. It's always all about family and finding true love during the holiday season. Even all the gifts during the holiday season take a back seat. Friendship and coming together as a community during the holidays becomes a priority. They are family-friendly movies you can watch without getting into an arguing match with those closest to you.
It Reminds You of Your Childhood
You know that feeling you get after watching a heartwarming Christmas movie? That is probably your nostalgia. Christmas films have a way of taking you back to the days when the holidays meant everything. A time when you believed in Christmas miracles and Santa Claus coming down the chimney to give you presents. The movies tell stories of families being there for each other through thick and thin. If you want to be reminded of a time when things were simpler, Christmas movies are just what you need during the holidays. They tap into a part of ourselves that still wants to dream and believe in Christmas fantasies. Like in Hallmark's The Christmas Note, Dylan wishes his father to come home from the military during Christmas. And guess what, it happens. If only that were real, right! Also, seeing another family celebrate the holidays from the comfort of your home lifts your holiday spirits. So even if you can't be with loved ones during Christmas because of work, you still feel like celebrating the end of a successful year.
It's a Ritual Movie for the Holidays
When it comes to holidays, everyone has that one ritual they have to do, or else it wouldn't be the same. For some, it could be having family over or wearing your favorite matching sweaters. Holiday rituals are like candles on a cake; it doesn't feel like an actual birthday if you don't have any. But one ritual we know most people have is watching a good Christmas movie. It can be with friends or family, but watching two or three-holiday movies gets everyone in a celebratory mood. Christmas movies also remind you of the importance of having a healthy family and the people you love around you. Try out the Hallmark channel if you are looking for a place to watch the best Christmas movies for that holiday feeling. Plus, now that you know a few reasons why Christmas movies are so popular, you can enjoy watching them even more without feeling guilty.